Yale University is one of the world's most highly regarded and sought-after institutions of higher learning. The university ranks as the third-best national university in the United States. It is notable for its state-of-the-art facilities, outstanding educational curriculum, and reputation for excellence. 
Getting admission into Yale may seem like a tall order as the school has a rigorous admission process. However, it is doable. To get started, the first question you must ask is: what is the minimum GPA required to get admission into Yale University? Your GPA is one of the key factors used to evaluate your application and determine if you are a right fit for Yale.
In this article, you will discuss all you need to know about the minimum GPA required to get admission into Yale University.
What is GPA?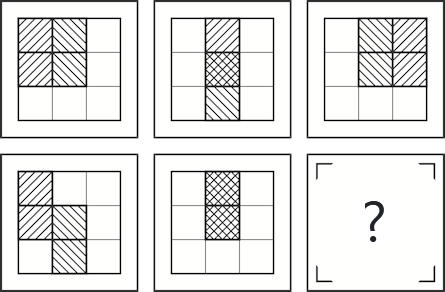 IQ test: what is your IQ score?
How smart are you? →
As you may know, the Grade Point Average (GPA) is a metric used to measure your academic performance based on your grades in each course and semester. The grading system varies from one institution to another. However, most institutions in the United States use the 4.0 scale. You can learn more about how this grading scale works by reading our article on GPA and CGPA.
Now, let's get into the crux of the matter.
READ The Correlation Between GPA and Success: What the Research Says
The Minimum GPA Required to Get Admission into Yale University
Like most prestigious institutions, Yale's admission process is highly competitive. As such, the minimum GPA is relatively higher compared to other schools. According to data from previous admission cycles, the minimum GPA required to get admission into Yale University is 4.14. Quiet high, isn't it? It goes without saying that if you are ambitious to study at Yale, you must attend excellence at all costs.
If you are unsure of your GPA, you can use our Effiko GPA calculator to sum up your grades and keep track of your academic records. The App is fast, accurate, and easy to navigate. Click here to download it now.
READ: The Advantages of Using a GPA Calculator
Can You Gain Admission to Yale University Without the Minimum GPA?
Although Yale has strict admission requirements, you may stand a chance of gaining admission into Yale University with a lower GPA. If your GPA is lower than the minimum GPA required, you can compensate with a higher SAT/ACT score. Your SAT and ACT scores must be above 1560 and 35, respectively. Anything below this will further reduce your chances of gaining admission into Yale.
While a solid academic record is essential, there are other factors they consider for admission. Yale University takes a holistic approach to admissions, which means they check other non-academic factors when reviewing your college application. For instance, if you are exceptionally skilled in a particular field with outstanding qualifications, compelling essays, and stellar performance in standardized tests, it will likely offset a slightly lower GPA.
In some cases, Yale offers conditional admission to students based on their academic performance in the first year of study. This means that if you do not meet the minimum GPA required to gain admission into Yale University but performed excellently in the first year at your previous school, Yale may consider you for admission.
Yale also offers limited special circumstances admission to students who have faced significant obstacles and challenges in their academic journey.
These are all examples of situations where students with lower GPAs can get admission into Yale.
READ: What is the Minimum GPA Required to Get Admission into Harvard?
What Are the Other Admission Requirements?
This may surprise you, but having a perfect GPA doesn't automatically guarantee admission into Yale. While a perfect GPA demonstrates your academic ability, Yale expects applicants to be well-rounded individuals with multiple skills and interests. Thus, they expect you to provide additional information demonstrating your competence in other areas, which includes your;
Personal Statement
Letters of Recommendation
Resume
Leadership Abilities
Volunteer Experience
Extracurricular Activities
Tips to Increase Your Chances of Admission to Yale University
Here are some tips to help you increase your chances of getting admitted into Yale.
1. Focus on Your Academic
Remember, your academic performance is the most crucial factor in the admission process. So, you must take your studies seriously. We recommend you take on challenging courses and electives to expand your coursework. This may be counterintuitive, but it will influence the admission board's perception of you as a dogged scholar and make you stand out among your peers.
2. Excel in Standardised Tests
Your standardized test scores are equally important. The attention you give to your GPA should be replicated in your SAT/ACTs. Prepare well and aim for high scores. If you have a low GPA, a high SAT/ACT score can reassure the board of your academic capabilities.
3. Engage in Extracurricular Activities
Yale University wants to admit not only brilliant international students but also students who bring a unique flavour to the student body. Even if you are a bookworm, you must create time to engage in extracurricular activities that interest you. Think of something you are passionate about or activities that display the school's values, like leadership, community services, and volunteering. 
4. Write Compelling Essays
Yale University evaluates your writing skills, personality, character, and competence through your application essays. These essays give the admission board insights into other qualities you possess aside from academic excellence. So, take the time to write well-crafted essays that reflect who you are as a person.
5. Get Strong Recommendations
Strong recommendation letters from your teachers, counsellors, or mentors can add value to your Yale application. Before asking someone to write a letter of recommendation for you, make sure they know you well enough and can attest to your strengths and potential.
READ: What is the Minimum GPA Required to Get Admission into The University of Oxford?
In Conclusion,
Gaining admission into Yale University can be challenging, but it is doable. We've shared all you need to know about the admission requirements, including the minimum GPA required to get admission into Yale University. Following the tips in this article can strengthen your application and increase your chances of being admitted into Yale. If you need further guidance, schedule a call with our career advisors today.