Do you want to study in one of the elite schools like Harvard?
Do you want to know what it takes to get admission into Harvard?
Look no further. We've got all the information you need right here. This is your go-to guide for all you need to know, from the minimum GPA required to get admission into Harvard to other admission requirements. With this, you can build a robust application and improve your chances of getting into Harvard.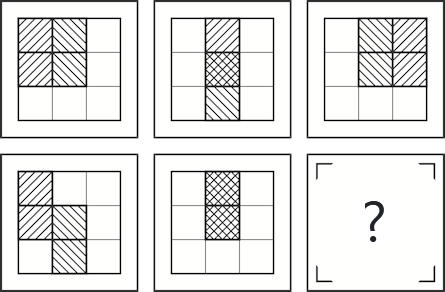 IQ test: what is your IQ score?
How smart are you? →
Before we delve into that, let's give you a brief insight into this prestigious school.
Harvard University is located in Cambridge, Massachusetts. It was established in 1636 and is regarded as one of the oldest universities in the United States. It's no secret that Harvard is one of the foremost Ivy League institutions in the world. Harvard was ranked as the 5th best school in the world by the QS World University Ranking.
Harvard is an embodiment of a top-notch institution, which includes an undergraduate college, 12 graduate and professional schools, and The Harvard Radcliffe Institute. The school has over 31,000 students enrolled in different courses, including law, engineering, business management, architecture, mathematics, biological sciences, and psychology. And guess what? 11% of their student body are international students. Who knows? You may be one of the lucky few to join the statistics.
READ: How Can I Get Admitted Into an Ivy League School?
Harvard Acceptance Rate
Before applying to Harvard, you must consider their acceptance rate. As much as we urge you to take a leap of faith and apply, you also have to evaluate your admission possibility. The acceptance rate tells you how competitive the school is and the keys to success. Armed with this information, you can create effective strategies to achieve your goal.
The acceptance rate at Harvard is 4.7%. That means for every 1000 applicants, only five are admitted into Harvard. That shows the school is highly selective of its students, which is expected of an Ivy League school. This may seem like a bummer, but don't be discouraged. Harvard may have very high standards and competitive admission criteria, but there's no harm in trying. You never know when your hard work will pay off or when luck may smile on you.
Let's not dwell so much on this. While knowing the acceptance rate is important, it's less crucial than the admission requirements. If you want a shot at Harvard, you must prepare for the work ahead.
READ: What Are the SAT Scores That Guarantee Admission to Ivy League
Harvard Admission Requirements?
There are specific requirements you must meet when applying to study at Harvard. These requirements will help you get past the first stage of application as it also shows that you are academically qualified to be admitted into Harvard. You must show them you are worth the shot by proving your intellectual prowess.
These requirements include the following;
GPA Requirements
Standardised Test Score requirements- SAT/ ACT or GRE/GMAT
English Language Proficiency Test Scores – IELTS/ TOEFL
Application Requirements
GPA Requirements
The first criterion you must meet is the minimum GPA required to get admission into Harvard. To get into Harvard, you must have stellar academic records. It is one of the major things the admission panel looks out for. Remember, the school is very competitive and selective. So, the higher your GPA, the more your chances of being admitted.
The minimum GPA required to get admission into Harvard is 4.18. This may seem very high, but that only goes to show that Harvard aims for nothing but the best. At this rate, you will need to get straight A's in almost all your courses to compete favourably with other applicants. It's indeed the survival of the fittest.
If you are struggling with your grades, you can read our article on improving your GPA. It would also help if you calculate and track your grades with our Effiko GPA Calculator. With this, you will know the actual state of your academic records and areas for improvement.
Even if you don't meet the minimum GPA required to get admission into Harvard, all hope is not lost. Don't give up so soon. You may still have a shot at it if other parts of your application are intact. 
READ: What GPA Do I Need For an Ivy League Admission?
SAT Requirements
A high SAT score is just as important as a high GPA. It gives you an advantage as they work hand-in-hand. If you do not meet the minimum GPA to get admission into Harvard, you can compensate with higher standardised test scores.
Most schools at Harvard have their minimum SAT requirements. You must score at least 1500-1600 on your SAT, with 750+ out of 800 in each subject. Again, we know that's pretty high, but here's the thing. Some schools in Harvard may even allow you to send multiple SAT scores.
So, instead of writing one SAT, you can write as many times as you like. Then, submit only the highest test scores from different sections of different SATs. It is called super scoring. If you think about it, Harvard gives you a chance to put your best foot forward.
READ: A Complete Guide to Understanding the SAT (SAT for Dummies)
ACT Requirements
ACT serves as a substitute for the SAT. Like your GPA and SAT, Harvard also has a minimum ACT requirement. You must score at least 33-35 on your ACT. You can also explore the super-scoring option, where you write multiple ACTs and submit your highest scores.
However, you must note that Harvard places much emphasis on the SAT Essay/ ACT Writing sections. So, no matter how well you perform in the overall test results, you do great in these sections. Remember, you can use the super scoring policy to your advantage.
GRE Requirements
Although the minimum GRE Score to get admission into Harvard is not specified, like your GPA, a quick look at the average scores of international students admitted to Harvard can serve as a guide.
From our research and observations, the average GRE scores for most admitted students at Harvard range between:
Verbal: 155 – 166
Quantitative: 155 – 170
Analytical Writing: 4.5-5.0
Most schools in Harvard will require you to have a cumulative score above 160. You must also note that the score requirements vary according to your course of study. Ideally, suppose you are enrolling in maths or science courses like medicine, engineering, computer science, mathematics, or biological sciences. In that case, you are expected to have a high score in the quantitative section. On the other hand, if you are enrolling in an art course like English Literature or Psychology, you must have a high score in the verbal section.
READ: All You Need to Know About GRE
GMAT Requirements
GMAT is not left out. Even the most coveted Harvard Business school admits only students with hot brains. If you want admission into any management program at Harvard, you must have a high GMAT score in addition to the minimum GPA required. The minimum GMAT score requirement is a median score of 730.
READ: All You Need to Know About GMAT
IELTS/ TOEFL Requirements
This particular requirement is vital for international students looking to study at Harvard. You are expected to submit your English language proficiency test score as an international student. That's because the learning programs are delivered in English, and they want to ensure they thrive in such an environment. You can either write IELTS or TOEFL. Most schools at Harvard accept IELTS and TOEFL scores of around 7.5 and 8.0, respectively.
READ: IELTS Exam vs. TOEFL: Which Should You Take?
Documents Required to Get Into Harvard University
At this point, you should already have a picture of how Harvard is highly competitive. Scaling through the minimum GPA required to get admission into Harvard and other academic requirements is the first stage.
After crossing that hurdle, the next phase is to prepare and send an outstanding application. You need more than just good grades to make a lasting impression. You must impress the admission panel with other application requirements, like essays, SOPs, and letters of recommendation.
The major documents you will need for your Harvard application include the following:
Official Academic Transcripts
Bachelor's Degree Certificate(for PG programs)
International Passport
Study Visa
Birth Certificate
College Essay
Standardised Test Scores
English Language Proficiency
Statement of Purpose
Letters of Recommendation (at least 3)
Essay/Statement of Purpose (SOP)
This is one of the essential components of your Harvard application because it tells the admission panel all they need to know about you. It can also influence their impression of you. So make sure you put your best foot forward by presenting yourself well in your essay.
Ensure your essay or SOP reflects your personality, leadership qualities, skills, strengths, and experiences. It must also be well-written, error-free, and comprehensive. The goal is to pitch yourself as the ideal candidate for admission.
READ: What Graduate Schools Look For in Personal Statements
Letters of Recommendation (LOR)
When choosing someone to write your letter of recommendation, make sure you choose wisely. One of the best places to get recommendations is from your university lecturers. Be an exemplary student and maintain a good rapport with at least one of your lecturers. This will make it easier to get a good recommendation when you need it. The letter of recommendation should highlight stellar performance as a student, areas of strengths, and the opportunities you explored in school.
READ: How to Get Outstanding Recommendation Letters for Graduate School
Resume and Portfolio
Some Harvard graduate schools, like the Harvard Business School, require applicants to submit their resumes. Are you wondering what they need your resume for? For some graduate programs like an MBA, having relevant work experience can increase your admission chances. Likewise, if you are enrolling in an art, design, or media course, you must submit your portfolio to demonstrate your skills and experience. Your resume can also highlight your extracurricular activities and volunteer work.
READ: How to Build Your Resume as an International Student
Harvard University Application Process
Now you've tightened up every loose end and have the minimum GPA required to get admission into Harvard, how do you get in?
As an international student enrolling in an undergraduate or graduate program at Harvard, you can apply using any of the following portals:
Once you've chosen your preferred portal, send the required documents and pay the application fee of $75. Make sure you include your full name in the payment details. You can pay using your credit card or send a check/cash to Harvard College Admissions, 86 Brattle Street, Cambridge, MA 02138.
Make sure you fill-up the application form before submitting other supporting documents. This will help the admission committee to assess your application better. After submitting your application, you will receive a confirmatory email with a PIN to access the Applicant Portal.
What Does Harvard Look for in an Application?
Like every other institution, there are certain things Harvard looks out for in your application. If you want to stand out among other applicants, make sure your application essays and supporting materials reflect the following.
1. Growth and Potential
Remember, Harvard is not a place for slacks. That is your statement of purpose, and your resume must highlight your personal and career growth. It must be convincing enough to show them your commitment to reaching your highest potential.
2. Interests and Activities
The admission panel is also interested in your passion, learning, leadership abilities, commitment and how it aligns with your career path. So, make sure that whatever you write is in sync with your professional field.
3. Personal Character
Aside from your skills and abilities, the admission panel wants to know you as a person. They want to know your personality traits, character, behavioural patterns, values, beliefs, and choices. This will help them ascertain if you are fit for their institution.
4. Community Participation
Being a bookworm is not enough to get you into Harvard. They are not just looking for book-smart students. They also want versatile individuals who can embrace different aspects of college life, contribute to the Harvard community, and perform well under pressure.
Tips to Prepare for Harvard
To improve your chances of getting into Harvard, you must be well prepared. Here are a few tips to help you.
1. Do Your Research
We must emphasize the importance of doing your due diligence. Do thorough research and get all the information you need on the institution and program you wish to apply for. It will guide you in writing your Statement of purpose and resume.
2. Start Preparation Early
Make sure you start your preparation early. To attain the minimum GPA required to get admission into Harvard, you must take your studies seriously as an undergraduate. Study and practice before writing the standardised tests and English proficiency tests. Starting early also gives you enough time to perfect your application essays.
3. Build a Holistic Profile
As we said earlier, Harvard considers your application holistically. Thus, you must ensure that all aspects of your application are outstanding. Your statement of purpose and resume must reflect a holistic profile that includes your personality, work experience, volunteer work, skill set, and extracurricular activities. This is what makes you unique from other applicants.
4. Don't Sell Yourself Short
Whatever you do, do not sell yourself short. Don't try to sound humble by minimizing your career development and accomplishments in your Statement of purpose. The idea is to show them what they would miss out on if they don't take you on board. Go all out! Who knows? That extra piece of information may work in your favour.
What If You Get Rejected from Harvard?
This is the question everyone dreads. Nobody likes to think of possible negative outcomes, but what if it happens? What if you don't get into Harvard? If you give it your best shot and still do not succeed, we would advise you to apply to other schools. Harvard is not the only prestigious school in the world. There are other good schools where you can get a great learning experience. Keep your options open and hope for the best.
READ: List of Schools with Fully Funded Scholarships in the United States
Conclusion
Now you know getting into Harvard is no child's play. Even attaining the minimum GPA required to get admission into Harvard involves a lot of hard work. But that doesn't make your dream invalid. Getting admission into Harvard may be daunting, but it is not impossible.
All it takes is little extra work, commitment, and resilience. If other international students can get it, so can you. Start now to put in the work. If you need further guidance, click here to schedule a call with our career advisors today.