Recommendation letters form a core aspect of applications to grad schools. These letters help the selection panel acquire more information about your values, character, and your strengths. In this article, you will learn how to get outstanding recommendation letters for graduate schools.
Of course, the reason these letters are written by other people is that the selection committee also wants to know that there are people of reputation who are willing to vouch for you, your values, personality, and achievements so far.
But the challenge with recommendation letters is really about asking for them. Who should you ask? When should you ask? What should they write? And how do you go about it especially if you've been out of school for a really long time?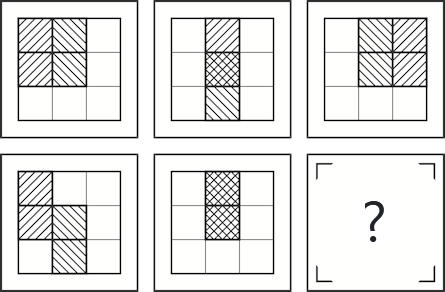 IQ test: what is your IQ score?
How smart are you? →
READ: Graduate School: Do Rankings Really Matter?
This article is here to help you answer these questions. So that you are able to submit stellar recommendation letters to the programs of your choice.
We are glad to help you get through the whole process. And to help you ease off the nervousness that comes with requesting for recommendation letters. Remember, our aim in this article is to show you how to get outstanding recommendation letters for graduate school.
How to Know Who to Request Recommendation Letters from
Before you ask for recommendation letters, you need to know who to ask. And sometimes you don't have the luxury of time to make a decision especially when the deadlines are drawing near.
Now, because your application depends on your recommendation(s), you've got to ensure that they are strong enough to help you get through. So you need to think properly about those you would want to ask.
Here are a few simple steps to help you get past this stage:
Look Out For Program Rules
If you are not a first-timer with sending applications to grad school, there's a tendency for you to ignore the rules and jump right into getting all the requisite documents like a letter of recommendation. But, doing this can be counterproductive. In the sense that if there are program rules that you must adhere to but ignore, you may lose points and reduce your chances of being offered a seat in your prospective graduate program.
So, review the program guidelines carefully if there are any. Then you need to know how many people you are going to ask before you ask them. The required amount of recommendation letters is usually between 1 and 3.
Mastering how to get outstanding recommendation letters for graduate school involves knowing the specific people that the letters must come from. For instance, there may be an emphasis on getting at least one from an employer in a relevant field and then another one from your college professor. The "who", most times, depends on what the program wants. So you need to put that into consideration.
Now, because a program has asked for just 2 letters doesn't mean you should ask only 2 people to help you write a letter because, except you are sure they are the only two who are able to vouch well for you and they are able to send the letters to you before the deadline, you shouldn't limit your list to 2 people.
Find out what each program wants in a recommendation letter and let that information guide you to create your first list of people.
See what Stanford University requires as far as recommendation letters are concerned.
Decide on Who Knows You Best
By now, your list should be exclusive to those who meet the program's requirements for recommenders. What you should do next is to find out those who know your strengths best. They will be among your teachers and supervisors.
An outstanding recommendation letter is so-called because the recommender is able to give precise information with specific examples to describe your personality and how you are a good fit for the program.
You are only able to submit an outstanding recommendation letter if your recommender knows you well enough to tell the admissions committee that you are that person they would like to have at their school.
Aha, when we said to look for someone who knows you best we didn't mean you should go to your favourite college professor or someone who gave you an "A" when others didn't.
Then again, if you never had to speak or relate with a particular lecturer in school, then you shouldn't bother listing them as your proposed recommenders because they would have little to nothing unique to write about you.
But, if, for instance, there was a particular course you struggled with in college that required a retake and for which you had to approach one of your lecturers, then asking them to write a recommendation letter for you will be great. This is because they can write about you being a motivated person who has a desire to improve on his or her weakness. This is one of the things grad schools would like to see in your application. Moreover, that will be a good way to justify an erring grade on your transcript.
So, what have we been saying? Everyone you ask for a letter of recommendation should know you, your strengths, and your character well enough. They should also have specific examples to support their claims about you. "She is a good student" is just too basic.
How Well Do Your Recommenders Write?
This is too important! And we can't overemphasize how this affects your image and your application. You want to be sure your recommenders have good writing skills before you ask them to write for you.
Other times, even if a recommender knows you well and has good writing skills, he or she may have a busy schedule that may not allow him or her to write a good letter for you. Some others are overworked and forget deadlines.
If at some point, you need to decide between two or more recommenders, then you are better off going with the one who has great writing skills. You may also want to speak with recent graduates about different recommenders and how they are perceived.
At the end of the day, what truly matters is being able to get a letter from someone who knows you well.
How to Ask for Recommendation Letters
Since you now know who to ask to write a letter for you, let's get to the meat of the matter – asking them. Here's the part where you need to know how exactly you should ask. The following tips should guide you through this stage:
When
Writing a great letter may take some time. So you need to inform your recommenders early enough so that they have ample time to put a good one together.
Ask them at least 2 months before the earliest deadline for your application. This should be the minimum amount of time to give each recommender.
What You Should Say
If you can, you should make requests in person. Yeah, we know you'll get even more nervous than if you asked via emails or on a call. But asking in person is more professional and shows you as a mature person. These are qualities your recommender can include in your letter.
However, in a situation where meeting your recommender in person is not possible probably because he or she no longer lives or works close to you, then you should send an email as that is even more professional than asking over a call. But you could also ask if they are fine to have a better conversation with you over the phone.
We know asking people for recommendations may be intimidating but we hope you find confidence in the sheer fact that those you'll be asking have, once upon a time, had to ask for recommendation letters or they won't be where they are now.
You should also know not to ask when they are rushed as they may pay little to no attention to your request under such circumstances. Ensure you ask when they are free as this may even help you prepare ahead for what you want to say and how you want to say it.
When you ask, you should start by letting them know that you are applying to grad schools with a few mentions about their work and classes they taught that you liked, then you can ask if they will be willing to write a recommendation letter for grad school for you.
If they say yes, which they are likely to, then you can appreciate the kind gesture and give them more information about yourself that they'll need or tell them you'll send an email with more info instead of saying it all at once in a one-on-one or on a phone call.
Information to Give Your Recommenders
Now that you've successfully gone through the nerve-racking stage, you need to provide useful information to your recommenders. Here are the main things to consider:
Where they can get the recommendation forms if the programs require them to fill one and where to send them to.
A copy of your CV
Highlights of your personal achievements and qualities that you would want them to include.
A summary of the kind of programs you are applying to
The deadlines for each program they will be writing to
You can also decide to set up a meeting with your recommender to ensure that they understand the information you have provided and that you are both on the same page.
Give them Gentle Reminders about Deadlines
If you notice that the deadlines are drawing close and a particular recommender or some recommenders haven't sent in your letter, then it is not out of place to send them reminders. In some cases, some of them will ask you during the first contact to remind them later.
And provided you don't flood their mailboxes with emails, reminding them is never rude or pushy as some students think.
Of course, when you remind them, don't forget to thank them again for offering to write a recommendation letter for you.
It's Over, Now Follow Up
You don't receive a letter from a recommender and forget they ever existed by zooming into your dreams. Following up is not only a polite thing to do, it is one way to keep the doors open for you to make future requests.
You've submitted the letters you received. Now send an appreciation note to all your recommenders.
Also, it won't be a bad idea to give them an update on the admission offer you accepted eventually.
Voila! That's basically all you need to know about how to get outstanding recommendation letters for graduate schools.