With the advance in technology, Data Science has become a high-in-demand skill and a competitive career path. In case you're wondering, Data Science is the use of technological systems to store and analyse data that is useful for organisations to help in data-driven business decisions.
Getting a master's degree as a Data Scientist in Canada takes only 8-24 months, depending on your chosen school. This could be a good career choice if you are considering furthering your studies abroad. Even better if your study destination is Canada.
This article will discuss the admission process and show you the top Canadian universities where you can enrol for a Master's program in Data Science.
Why Study Master's in Data Science Courses in Canada?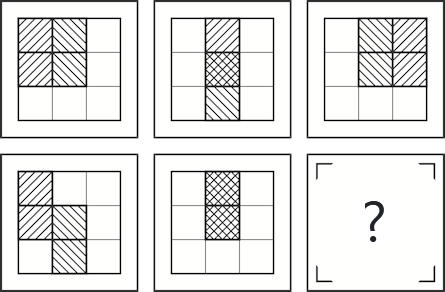 IQ test: what is your IQ score?
How smart are you? →
If pursuing a Master's degree in data science doesn't sound appealing, here are some reasons that may convince you otherwise.
1. Excess to High-Paying Job Opportunities
One reason Data science has become a highly sought-after course is because of the plethora of job opportunities accessible to data analytics worldwide, especially in Canada. You can become a data scientist/analyst, IT security specialist, cyber security analyst, or information security adviser.
It may interest you to know that a data scientist's average annual basic salary in Canada is approximately 84,000 CAD. Convert that to your local currency, and you will agree that it is an attractive pay. If you still want to make more money, you can start a data analysis business on the side or become a trainer in the data science field.
2. High Quality of Education
Canada is one of the best study destinations in the world because it offers a good standard of living and an exceptional educational system. Their universities provide a rich academic curriculum with hands-on practical, good educational facilities and learning environments. Studying in Canada will also give you the opportunity to experience life like you've never had.
Research shows that Canada is working towards producing about 300,000 data scientists by the year 2023, which is supported by an investment of approximately 1.26 Billion Dollars by the Canadian government. So, don't be discouraged by the mass exodus in your country. There is room for you in Canada.
Admission Process For Masters In Data Science In Canada
The process of enrolling for a Master's in data science in Canada varies with different universities. Each University has its eligibility requirements and a unique admission process. However, most schools offer admission during the winter, summer, and fall sessions.
As an international student, you must complete your undergraduate degree before applying for a master's in data science in Canada. It doesn't have to be Data Science. It could be a bachelor's degree in Statistics, Computer Science, Mathematics, Economics, Engineering, Business Analytics, or other related fields. The accepted minimum CGPA is a Second Class Honours Division. This is in addition to other eligibility requirements, which we will discuss.
READ: List of Schools with Fully Funded Scholarships in Canada
Follow these simple steps to apply for a Master's program in Data Science at a Canadian university.
▪︎Choose your course and the university you would like to study data science in Canada.
▪︎Submit the application form through the school website.
▪︎Pay the mandatory application fee.
▪︎Submit all the required documents, including transcripts, letter(s) of reference, statement of purpose, and resume.
▪︎If you make it through the first stage of the application process, you may be asked for an interview.
▪︎Prepare adequately and do your best to ace the interview.
▪︎If you can't afford the tuition fee, you can apply for a scholarship or financial aid.
▪︎Wait for the admission decision.
▪︎Once you receive an offer of admission, you can apply for your visa.
Eligibility Criteria for Masters in Data Science in Canada
You will be required to suit the following documents during the application process.
1. Transcripts
The first requirement is an official transcript of your bachelor's degree. If your transcript is not written in English, you must provide a certified English/French translation of the transcripts.
2. Proof of English Language Proficiency
Do you live in a non-English-speaking country? In that case, you will be required to show proof of your ability to communicate effectively in the English Language by passing the English Language Proficiency Tests.
You will be expected to submit your IELTS scores. The acceptance threshold for IELTS scores depends on the University you want to enrol in. Do proper research on your chosen school and find the minimum IELTS score they accept.
3. GRE or GMAT Score
As you can tell, data analysis involves figures and numbers. Given that it requires some maths knowledge, you must take the GRE or GMAT exam and pass with flying colours.
4. Letter of Reference
Again, this varies with different universities. Some universities do not request a letter of Reference, while others may require you to submit 2-3 letters of reference to enrol for their Data Science Master's program.
5. Statement of Purpose
Many universities may ask you to submit a statement of purpose along with your application.
6. Resume/CV
This is not as mandatory as the other requirements listed above. Some universities may request that you submit a copy of your resume or CV, which details your academic and work experience.
READ: Universities Offering Postgraduate Diploma Courses in Canada
17 Top Canadian Universities for Master of Data Science
In no particular order, here's a list of the best Canadian universities for a Master's in Data Science.
This is one of the best universities where you can study Data Science in Canada. You can get a good job upon graduation as the school has connections with some of the top recruiters in the world.
Toronto University was founded in 1827 and ranks among the best schools in Canada. Besides Data Science, they also offer other computer science and statistics courses. As an international student, you must meet the admission criteria to enrol for your Master's program.
McGill University is the oldest University in Canada. It was founded in 1821 and ranked 31 in the 2023 QS World University Ranking. The University offers more than ten professional courses in over 50 specializations, including the Master of Management in Analytics (MMA).
This MMA program is a one-year course covering diverse business analytics topics. The best part is you don't need prior knowledge or experience in the field to apply. You'll get to learn everything from scratch.
Queen's University was founded in 1841. Their Master of Management Analytics program offers a broad academic curriculum comprising core data-analytic concepts, tools, and business strategies. You won't be taught mere theories but practical teachings that will help you derive tangible benefits from the world of Data as an expert.
This is one of the oldest and top-ranked universities in Canada. This school offers a one-year Master's program in Data Analytics, which will equip you with interdisciplinary technical data analytics skills that will prepare you to excel in data analytics. Their Master in Data Analytics program runs for 12 months. To enrol as an international student, you must pass the compulsory exams required for admission. 
The Data Analytics program at Western University will equip you to become a skilled technical professional who can thrive in the public and private sectors. The program develops your core competencies in computer science, statistics, technical data science, and analytics skills.
HEC Montreal offers MBA/PDGM, MIM, and MSc postgraduate programs. The Master of Science in Data Analytics and Business Analytics program is an opportunity to learn advanced data analysis methods, optimization, modeling, machine learning, and statistics.
Simon Fraser University is located in Burnaby, Canada, Simon Fraser. The school offers eight courses at UG and PG levels, including a Master's program in Big Data Specialization.
Ryerson University may be your place if you want to become highly skilled in technical and applied data science and analytics. Enrolling in the Master's program requires you to demonstrate your English proficiency by passing the IELTS or TOEFL exam.
Carleton University was founded in 1942 and is known for its high standard of education. The school offers Data Science collaborative programs in 13 academic disciplines ranging from M.C.S Computer Science, M.A Economics, M.A Communication, Master of Cognitive Science, and many more.
The University of Waterloo offers two master's programs; Master of Data Science and Artificial Intelligence (MDSAI) and Master of Mathematics (M.Math) in Data Science. Both programs allow you to acquire statistics, computer science, and optimization knowledge.
York University's Data Analytics master's program focuses on the foundational knowledge of data analytics. The classes cover comprehensive teaching in contemporary data analytics. You will also learn some of the leading software applications used in the data industry.
Trent University provides practical and hands-on training in data science and analytics. You will be exposed to how these skills are applied in a workplace environment. You will also gain knowledge of data analysis techniques, including data mining, parallel programming, visualisation, and predictive modelling.
The University of Ottawa is another good alternative. Their Data Science master's program covers the use of data analysis to study, apply, and develop data-driven business decisions. You will also gain hands-on experience through the data science laboratory and projects.
Thompson Rivers University engages students in research and hands-on data science applications in the classroom and industrial projects using innovative techniques and algorithms. As a student, you will work on models for practical problems to prepare for future career situations.
New Brunswick's master's program exposes you to the fundamentals of data science, advanced Python programming, and Python libraries for data analysis. It prepares you to deal with the challenges of big data analytics. The course also covers data visualization techniques, statistical methods, data exploration techniques, and an introduction to machine learning.
Acadia University is a technology-based Institute at the Acadia Rural Innovation Centre. It aims to advance knowledge in data analytics and foster the commercialization of data analytics solutions to combat the challenges in Canada's rural industries, government, and society. The school collaborates with startups and prominent companies to create data-driven products and services.
The University of Regina is a research-based instruction. Its data science program offers a comprehensive academic curriculum that covers artificial intelligence; databases and information retrieval; graphics, image, and audio processing; multimedia, and software engineering.
The Cost of Studying Masters in Data Science Courses in Canada
With all we've shared, you can already imagine that studying data science in Canada is no mean feat. It would cost quite a fortune, especially if you want to enrol for master's in data science in a Canadian university.
The fees for enrolling in a master's program in data science in Canada costs approximately 10,000 CAD to 20,000 CAD yearly. If you are going for a Postgraduate diploma or graduate certificate, you may spend 10,000 CAD to 20,000 CAD every year.
Asides from your tuition fees, you'll also have other bills to pay. For your living expenses like rent, transportation, feeding, and additional miscellaneous costs, you can budget around 900 CAD – 1500 CAD per month.
We know that looks a lot, but not be sacred. You can save towards it while looking for other funding opportunities like scholarships, grants, student loans, and financial aid.
READ: How to Secure Scholarships for Masters Program in Canada
Bottomline 
Enrolling for a Master's degree in Data Science in Canada may seem like a daunting task, but that's the stuff dreams are made of. You have to pay the price to make your dream a reality. And yours is not far-fetched. If other international students can do it, so can you. Give it all you've got and hope for the best. If you need further guidance, you can schedule a call with our careers advisors today!