Do you know there are Canadian universities offering postgraduate diploma course?
Do you know you can get a postgraduate diploma in Canada?
Yes, you can.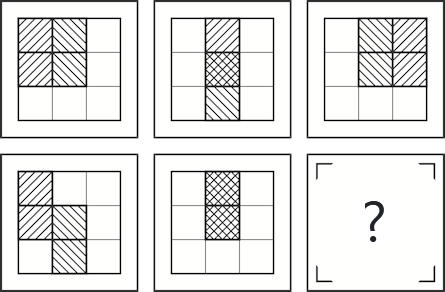 IQ test: what is your IQ score?
How smart are you? →
A postgraduate diploma is an additional qualification you can take after completing your bachelor's degree. This is a short course that usually takes a year or two. It is also known as a PG diploma.
Although a postgraduate diploma is at the same academic level as a master's degree, it is a lesser qualification.
A master's degree contains 180 credits, while a postgraduate diploma is 120 credits.
That's why it is regarded as a stepping stone to a master's program.
Postgraduate diplomas are commonly offered in countries like Canada, Australia and England. But it's not so common in the US. There are a variety of courses you can enrol for to obtain a postgraduate degree. No matter your field of study; health, science, law, vocation, or education, you will find a suitable postgraduate diploma course.
Why Should You Enrol for a Postgraduate Diploma in Canada?
Most postgraduate students looking to further their students often choose a postgraduate diploma because it is more affordable. If you don't have the funds to pay your way through a master's program, you can opt for a PG diploma in Canada.
One of the perks of taking a Postgraduate diploma in Canadian universities offering it is that it gives you the opportunity to gain practical experience through internships.
Most PG diploma courses in Canada include a work internship called a co-operative (co-op) program. It allows you to gain industry knowledge by working in the field, unlike other postgraduate programs that are more theoretical.
Who knows? If you do great at your internship, you may be retained as permanent staff. At the end of the day, you've killed two birds with one stone. Aside from getting a job, it could also help you secure a resident permit in Canada.
Here's another thing that may tickle your fancy. Your study permit for a PG diploma in Canada comes with a part-time work option. This means you can earn some extra cash on the side to pay your bills. Great, right? You can work for 20 hours during the semester and 40 hours while on vacation. So, you can see that with a postgraduate diploma in Canada, you are covered on all sides.
Wondering why you should choose Canada as your study destination?
For one, Canada has one of the best and relatively affordable institutions compared to the universities in other countries. As an international student in Canada, you can work for 3 years after completing your program depending on the duration of the program. You can also apply for your permanent residence within 15-18 months. Little wonder many international students trope into Canada every year.
READ: How to Secure Scholarships for Masters Program in Canada
Canadian Universities Offering Postgraduate Diploma Courses
Here's a list of the leading Canadian universities which offer a Postgraduate Diploma Course.
Durham College is a public institute of Applied Arts and Technology. The school ranks among the top 50 research colleges in Canada. Durham has two campuses, one in Oshawa and the other in Whitby, in addition to a learning site in Pickering. It also has other educational facilities in Port Hope, Port Perry, Oshawa, Beaverton, and Uxbridge.
Durham has over 140 Courses you can enrol for a postgraduate diploma. They include Business Administration, Accounting, Law, Mental Health, Digital Media, Artificial Intelligence, Animal Science, Engineering, Culinary, Data Analytics, Finance, etc. Among their educational services are an access/support centre, co-op education, career development office, computer support, social media hub and peer wellness coaching.
Sheridan College is a public university with five facilities that offer 140 courses in Animation, Arts, Design, Science, Health, Technology, Business, Humanities and Social Science. Through its career services, the school helps students to explore their career options and get hired. It also provides job posting for students in full-time, part-time, summer, contract, freelance and volunteer positions.
Some of the employers under their co-op program include; Acclaim Health, Ubisoft Toronto, Desire2Learn, Olymel, Nelvana and Brampton Brick.
Algonquin College of Applied Arts and Technology is an open university. It is associated with the Canadian Collegiate Athletic Association, the Canadian Bureau for International Association, and Polytechnics Canada. The institute partners with some prestigious organizations and universities like Carleton University, the University of Ottawa, and Shopify.
Algonquin's academic structure covers 52 PG diploma courses in areas like Nursing, Hospitality & Tourism Management, Commerce, Information Technology, Building Science, Interior Design, and Public Safety. The school facilities include digital classrooms, internet stations, radio broadcast stations, and medical facilities.
The Humber Institute of Technology and Advanced Learning is a publicly-funded institution in Ontario, Canada. It has three campuses in Lakeshore, Humber North, and Humber Orangeville. The Orangeville campus has six wireless classrooms, a computer lab, a library, two hockey rinks and an on-site fitness centre.
Humber College was the first university to receive a silver rating for its Sustainability Tracking Assessment Rating System. The College offers Bridge Training programs for students interested in information technology and engineering. It also has a Fashion Institute for students looking to pursue a career in the fashion and beauty industry. This could be the right place for you to sharpen your fashion skills.
The University of Alberta has 18 facilities that offer postgraduate diploma courses in Education, Engineering, Business, Science, Public Health, Medical Sciences, and Sports. It has five campuses; North Campus, South Campus, Campus Saint-Jean, Augustana Campus, and Enterprise Square. The university is affiliated with St. Joseph's College and St. Stephen's College.
The University of Alberta runs a professional development course that provides students with expert guidance in acquiring and sharpening their employability skills. The Faculty of Kinesiology, Sport, and Recreation operates a plethora of intramural, sports club and group fitness programs which include basketball, cricket, cross-country, curling, dodgeball, football, golf, hockey, inner tube water polo, rugby, soccer, swimming, track and field, tennis, volleyball, wallyball, and wrestling.
READ: List of Schools with Fully Funded Scholarships in Canada
Centennial College of Applied Arts & Technology is not just a Canadian-based individual. It has branches in countries like India, China, Brazil and South Korea. It has five campuses in Canada located that include, the Ashtonbee, Downsview, Morningside, Progress and Story Arts. The college also has learning centres called Eglington and Pickering learning sites.
Centennial College offers online learning programs led by seasoned instructors that allow students to study at their own pace and convenience. Students have 24-hour access to these online courses which cover personal, professional and business development.
Through its co-op program, the college collaborates with organisations to provide recruitment and training for its students.
Niagara College offers a plethora of postgraduate diplomas in culinary studies, hospitality, business, management studies, theatre, early childhood education, applied health, broadcasting, community safety, English communications, entrepreneurship and tourism. It is the first Canadian university to teach brewery and winery.
Among its learning facilities are the Tourism Industry Development Center (TIDC), the winery teaching section, and the Niagara Culinary Institute.
The college also has living labs, field nursery, sports centre, open computer labs, onsite greenhouse equipment, wine sensory laboratory and three onsite vineyards. If you've always wanted to learn about winery, this is the place for you.
Fanshawe College is one of the biggest colleges in Canada. It is also known as Ontario Vocational College (OVC). The college has three campuses that house the Norton Wolf School of Aviation Technology, the School of Transportation Technology and Apprenticeship, Schools of Hospitality and Culinary Arts, and Information Technology and Tourism.
Fanshawe College offers 200 diplomas in various disciplines including; healthcare, business management, human services, applied arts, architecture, information systems and technology. The school also provides scholarships for international students like the Kim Rowe Memorial Award worth $500.
Seneca College has one of the largest campuses in Canada. The courses available at Seneca College include; Early Childhood Education, Accounting, Accounting and Finance, Police Foundation, Liberal Arts, and Social Service works. These courses are delivered combining of theoretical teachings and practical work through internships.
As an international student in Seneca, you get access to services like free airport pickup, accommodation assistance, counselling, academic advisors, free English assistance, peer tutoring and an international student club.
St. Lawrence College was ranked among the top 50 research colleges in Canada with a primary focus on Applied Arts and Technology. The college has three campuses; Brockville, Cornwall and Kingston.
St. Lawrence offers over 40 advanced diploma programs in areas like business administration, engineering and technology, electronics, communications, and home economics. Among its learning facilities is a Health Care Simulation Labs, The Marianne van Silfhout Gallery and athletic facilities.
Any of these Canadian universities offering postgraduate diploma could be the right pick for you, depending on your field of study. You can check their eligibility criteria and start the application process. It's always best to apply early as they receive a large pool of applications every year. If you need further guidance, you can schedule a call with us today.