Canada is one of the most desired study destinations, with an influx of over 642,000 international students every year. It does come as a surprise as Canada has one of the best education systems in the world. However, studying in Canada, especially at the master's level does not come cheap. International students in Canadian universities pay higher fees than Canadian students. As the saying goes, cheap things are not good, and good things are not cheap.
If you've always wanted to pursue a master's program in Canada, your best bet is to apply for financial aid or a scholarship to cover the huge financial cost. Unless you have a rich sponsor or a lot of money stashed somewhere.
In this article, we will show you how you can secure scholarships for your master's program in Canada.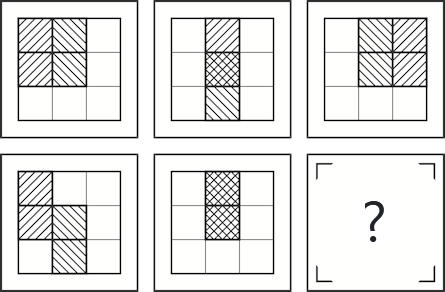 IQ test: what is your IQ score?
How smart are you? →
Let's dive in.
Types of Masters Scholarships in Canada
As an international student, there are many scholarship and funding opportunities you can explore in Canada. These scholarships are offered by the government, universities and non-governmental organizations.
Here are some scholarship opportunities you can explore.
1. Canadian Government Scholarships
These are scholarships awarded by the Canadian government to encourage international students to study in Canada.
Some Canadian government scholarships include:
2. Non-Governmental Scholarships
Some nonprofits, trusts, foundations, and organisations offer scholarships to students as their way of giving back to society. For some, it's a means of promoting community development or increased participation in a particular career field.
You can apply for some of these non-governmental scholarships:
3. Institutional Scholarships
These scholarships are offered by universities in Canada to support students who are interested in pursuing a master's program in their institution.
Here are some institution scholarships you can explore:
READ: List of Schools with Fully Funded Scholarships in Canada
Eligibility Criteria for Applying for a Masters Program Scholarship in Canada
As an international student, you must fulfil certain criteria to get any master's scholarship in Canada. The eligibility criteria vary according to different scholarship platforms, but there are a few non-negotiables. Some general requirements you must meet include:
1. Academic Excellence
Before applying for a master's scholarship in Canada, you must have good academic records. Most educational scholarships are merit-based, which means only students with outstanding academic performance are eligible to receive financial support.
2. Language Proficiency
English and French are the official languages in Canada, which does not apply to some countries. That's why institutions and scholarship bodies insist you must prove your language proficiency to increase your chances of winning a scholarship. You can do that by writing competence exams like IELTS or TOEFL. You can prepare for these exams by getting a copy of our IELTS and TOEFL prep books.
3. Extracurricular Indulgence
Some scholarship platforms also consider your participation in volunteering, career development and extracurricular activities. So, aside from your academic performance, having robust field experience is a plus.
Guidelines for Getting a Masters Program Scholarship in Canada
The following tips will guide you in securing scholarship for a master's program in Canada with ease.
1. Research and Apply Early
Many students miss out on the opportunity to get scholarships because they wait till the last minute to submit their applications. Don't let that be you. If you want to increase your chances of a scholarship for your master's program in Canada, search and apply early.
Don't wait till you direly need financial aid before searching for funding opportunities. Start searching while applying to your dream school. When you find one, don't wait till the deadline before submitting your application. Don't let procrastination rid you of a lifetime opportunity.
2. Do Your Due Diligence
Make sure you do thorough research before applying for any scholarship opportunities. In this digital age, you must tread with caution so you don't fall victim to cyber fraud.
Be wary of scholarship contests that ask for application fees or any form of payment. Don't sign into any scholarship websites that require a fee to access their databases. Many scholarship funds in Canada are worth billions of dollars and don't require any fees.
Also, take a careful look at the terms and conditions before sending your application. You need to have a clear understanding of any legal stuff attached to the scholarship before committing to the process.
3. Understand the Requirements
Read the instructions and understand the requirements. Adhering to the instructions is as important as the scholarship itself. You may meet all the criteria, but if you don't adhere to the instructions, you may miss your chance.
Read the eligibility requirements and application instructions carefully. It will take only a few minutes. Is there any particular thing the judges are looking for? Do they have a marking grid? Tailor your application to fit those parameters. If something seems unclear, ask questions. Send your enquiries to their official email and wait for a response. This way, you'll avoid making avoidable mistakes that could disqualify you.
READ: Tips for Writing Scholarship Essays — 8 Valuable Tips
4. Get a Great Reference Letter
Your scholarship application isn't complete without a reference letter. A reference letter helps to provide more personal information that makes you stand out among other candidates. It's like getting to know more about you from the eyes of a third party.
You can't ask just anyone to write a reference letter for you. Make sure you ask the right people who have something positive to say about you. Preferably, ask people who have had professional contact with you. You could ask your former/current teachers, lecturers, school counsellor, employer, mentor, coach, clergy or a leader of an association you belong to. Your reference letter shouldn't be written by anyone who has a personal relationship with you like your parents, siblings, friends, spouse or partner.
Make sure the letter is written on official letterhead and signed by the referee. It's the only way judges know it wasn't written by you. Your referees should also be prepared to receive a call from the scholarship body to confirm they did indeed provide your reference. If your referee can't be reached or has nothing good to say about you, you could get disqualified. The good part is you can use one reference letter to apply for as many scholarships as possible.
5. Don't Ignore the Smaller Awards
We know everyone is gunning for the big shots. Everybody wants the high-value funding which makes sense because winning a $5,000 scholarship is much better than winning $1,000. However, most of these high-value scholarships are very competitive. That's why many students apply for scholarships every year, and only a few win.
You can increase your chances of winning by diversifying your options. While you have your eyes on the big price, also apply for smaller scholarships. Most students tend to ignore the smaller awards, so you have more chances of winning. Ironically, the application process for smaller scholarships is less rigorous than the bigger ones.
Do you know that winning multiple small scholarships can be equivalent to winning one big scholarship? Yes, it all depends on how well you play the numbers game. Would you rather apply for five different scholarships worth $1,000 and win all, or apply for one $5,000 award and win nothing?
Conclusion
Securing a scholarship for your master's program in Canada may not be easy, but it is possible. Now, you know how to secure scholarship for masters' program in Canada. You can give it a try. Many international students have been lucky in the past and many are still benefiting from it. If you put in the work, you'll stand a chance to win. You get hold of at least one scholarship if you widen your search pool, dig deeper and expand your options.
If you need further guidance, you can schedule a call with us today. You can also leave a comment or question in the comment section.