The TOEFL test is a standardized test that tests the English language proficiency of non-native English speakers.
It is often used as an integral part of an admission process into an undergraduate or postgraduate program. So, if you are working towards getting admitted into a university or graduate school and you are required to take the TOEFL. You must give the test your best shot.
Now, some test takers think they can ace the test just because they are familiar with the English language. And so, they put in little or no effort into preparing for the test.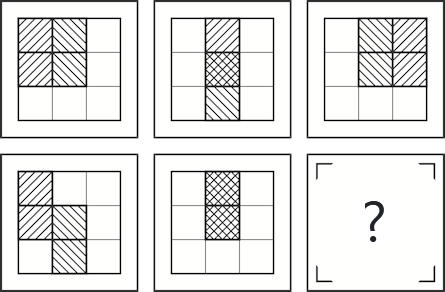 IQ test: what is your IQ score?
How smart are you? →
Of course, it is on the test that they realize they must have thought too highly of themselves and their ability to take the test without ample study time.
To avoid making mistakes and earning scores that fall below your target and what your score recipients will like to receive, we will like you to come along with us as we show you tips and strategies on how to ace the TOEFL test.
READ: All You Need to Know About TOEFL
Understand the Structure of the TOEFL Test
To ace the TOEFL test, you need to understand the structure of the test. TOEFL (Test of English as a Foreign Language) is an English proficiency test administered by an American company ETS.
This test measures your writing, reading, speaking, and listening skills, and by extension, your ability to cope well in a university where the English language is the language of instruction.
Here's what the test looks like:
Reading Section
Requires you to read 3 to 4 academic texts and answer 10 questions per text in 54 to 72 minutes.
Listening Section
Requires you to listen to classroom discussions, conversations, and lectures. The items in the listening section are of two types: lectures and conversations.
You'd have about 3 to 4 lectures, each about 3 to 5 minutes long. Expect to answer 6 questions from each of these lectures.
As for the conversations, there will be 2 to 3 of them, each with 2 speakers and each 3 minutes long. Expect to answer 5 questions from each of these conversations.
In total, the listening section will take 41 to 57 minutes to complete.
Break
Here you can take a short break of 10 minutes before you answer the questions on the other 2 sections
Speaking Section
Requires you to express your opinion on a topic you are familiar with and speak based on the listening and reading tasks. There are about 4 tasks you have to complete within 17 minutes in this section.
Please note that your responses will be between 45 to 60 seconds long and you only get 15 to 30 seconds to prepare.
Writing Section
Requires you to give written responses to the listening and reading tasks and also support an opinion. There are 2 tasks in this section you must answer in 50 minutes.
RESULT GRADING
If you want to ace the TOEFL test, you need to understand how the test is graded. Each of these 4 sections is scored on a scale of 30. So the overall score on the TOEFL test is 120.
There's no pass or fail on the TOEFL. But colleges and universities have minimum requirements that prospective students must meet before they are considered for admission.
Sometimes, the schools may list scores specific to each section and/or a minimum overall score.
For instance, a school may ask for 20 on the Reading section, 18 on the Listening section, 20 on the Speaking section, and 19 on the Writing section or they may just say 88 on the entire test.
In some cases, the school asks for a minimum overall score and also asks for a minimum score on each section.
Here's where you must do your homework: list the schools you'll be applying to and the minimum requirements each school is asking for, circle the highest score and work towards achieving that score or even higher on the test.
READ: How to Choose a Grad School
Prepare for the TOEFL Test
Knowing what your score recipients want is one side of the coin, achieving what they want is the other side of the coin. So how do you go about getting that score?
Writing the TOEFL test is not as easy as many think. Hence, the need for proper study and preparation. If you haven't taken the TOEFL test before, we suggest you work with a 6 to 9-month study plan.
Why? Be so prepared that nothing throws you off balance when you sit in front of the computer. You should be able to handle each task properly and in good time as well.
You will do yourself a lot of good if you prepare for the TOEFL with a good prep book. Visit the effiko store for a good one.
VISIT: TOEFL PREP BOOKS
You may also choose to enroll at a prep centre where you can get proper tutoring. You may need help with pronunciation, and proper assessment of your speaking and writing skills.
REGISTER HERE: TOEFL PREP
At the preparation stage, you may also talk to friends and classmates who have taken the TOEFL tests. Ask them how they prepared for the test and who they prepared with and how the test was, what they scored on the test, and what they would have done differently if they had a second chance at writing the test.
Read and Listen to Everything
The best way to ace the TOEFL test is to read and listen. The tasks on the TOEFL are often on various kinds of subjects. You'll see and listen to anything from anywhere; astronomy, technology, art, American history, physics, biology, psychology. The list is endless.
So when you are preparing for the test ensure you seize the opportunity to read and listen to everything you come across.
However, ensure you don't just read and listen to materials that you enjoy because the TOEFL tasks may not necessarily be on materials or subjects that you enjoy.
Another benefit of reading on a wide range of topics is that you also get to build a stronger vocabulary; which is a necessary ingredient for you to ace the test.
To get a broad range of topics to listen to and read on, you can check out great resource materials online by visiting BBC News, CNN, VOA News, Fox News, and Ted Talks.
You can get .mp3 files from VOA websites and video files from Ted Talks to improve your listening skills. These websites have topics in business, science, health, environment, art, history, and entertainment.
You may also take advantage of the partnership TOEFL has with the company Lexile to brush up on your reading skills. If you have practiced a lot on the reading section and you already know your score based on the practice exercises you have done, you can input your score on Lexile and it will suggest websites where you can get resource materials that will help you improve your reading skills and your score.
Hone Your Note-taking Skills
Taking good notes is essential to the TOEFL and you should learn how to if you don't know how. You will need this in the speaking and listening sections. Then again, your ability to take good notes will also come in handy when you eventually get admission in a school where English is the language of instruction.
Want to know why we think you should be a master at taking good notes, especially for the test?
Well, on the speaking section, once you have played a clip on the listening section, you can't listen to it again. It means you can only listen to a clip once.
Knowing that answering the questions in the listening section depends on the clips you will listen to, and the sheer fact that you can't listen to the clip again, you must be able to take note properly.
Taking notes is not only necessary for the listening section, in the speaking section you'll also need to speak about what you heard, and in the writing section, you'll need to write based on what you heard.
See why we cannot overemphasize the need to be really good at taking notes? In fact, those who are very good at taking notes often earn high scores on the test.
If you haven't mastered this skill, here are a few tips on how to get better at it:
Try not to write everything or anything you hear. Pay attention to the important information and note them down. The important information will be necessary for you to understand what you've listened to when the clip has ended.
Take advantage of writing in shorthand and using symbols. You can devise the style that works for you. But ensure that whatever style you choose makes you efficient.
The best way to get better at taking notes is to practice. You can do this by taking notes when you visit websites like BBC and CNN or any of the suggested websites. Try to take notes when you listen to the news or a documentary.
If these websites offer too long clips, then you can take advantage of shorter clips like 5-minute to 1-minute clips.
On the test day, you'll be given 3 sheets of paper to make notes and jottings. Ensure you use them wisely. Try not to use up the sheets in one conversation or lecture.
READ: IELTS Exam vs. TOEFL: Which Should You Take?
Pronounce Your Words Clearly
If you want to ace the TOEFL test, you must work on your pronunciation. When you get to the speaking section, don't bother about speaking English with an accent. It is allowed. Really, if the aim was to test perfect English accents then the test shouldn't be for non-native speakers.
However, you need to be audible and comprehensible. So you should focus on speaking and expressing your views clearly.
For starters, this section measures your ability to carry out and complete the task properly, your vocabulary and grammar usage, and how comprehensible you are to the person who will be scoring you.
It is because of this section, that we emphasize working with a tutor. This will be someone who can check your speaking skills, tell you what to improve on, and tell you when you are improving or have improved.
If you insist on studying on your own, then you can record yourself speaking. This way you can evaluate your response and also get used to speaking to a computer. You want to do this as often as possible especially if you don't like the unnatural feel of speaking to a computer.
We are sure you are well-informed and ready to prepare for the TOEFL test. With this, you can ace the TOEFL test with ease.
For more information about the test including prep centres and what you need to know about registration, read the article on All You Need to Know about TOEFL.
To your success!