One of the most highly sought-after degrees, arguably in the world, is definitely the Law degree. There are different people in different places interested in pursuing, and already pursuing a law degree for various reasons. Some are in it to actually make a difference. Others for the luxuriant career believed to be attached to the degree. And yet others simply for the prestige of being addressed as an attorney, a counselor, or a barrister, or a lawyer, depending on what side of the globe you're found. If you're wondering how you can get a law degree in the USA, then you are in the right place.
Knowing this, we have prepared a comprehensive guide to help you with everything you need to know about getting a law degree in the United States. In our usual fashion, this post will touch all bases and walk you through every single step you need to know to bag that law degree that you're so passionate about. Nonetheless, it is important to note that this post only covers the process of getting a law degree in the United States alone.
READ: Studying in the USA on a Limited Budget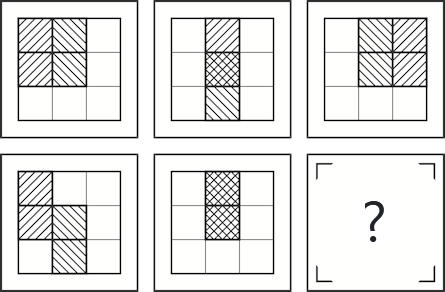 IQ test: what is your IQ score?
How smart are you? →
So what should you expect to find in this post? We are going to cover everything from what international students should know, to the application, to the best law schools in the US (of course in 2018), the curriculum of US law schools, and types of law degrees. Seems like a pretty long ride, yeah? We bet you're eager already, so without further ado, let's hit the road!
What Getting a Law Degree in the US Means for the International Student
Most times, the process of getting a law degree is pretty long and confusing for international students. Therefore, an individual having such intention must be sure to start out early to plan his/her academic track if he/she wants to succeed. The main confusion most students face is the varying requirements demanded by each state. In the United States, each state has the authority to set its own requirements for students wishing to be admitted into its bar. In spite of these unique requirements though, there appear to be two basic criteria that cut across all states.
First is that most states will require the student to earn a Juris Doctor degree (JD) as approved by the American Bar Association. Schools that award this degree are only available in the United States, and this degree programme isn't available online either. If as an international student, you have already earned your law degree or a portion of it in your home country, you most likely will not be allowed to write the bar exam in most states (because you don't have a J.D. degree).
However, there are five states that actually do recognize international attorney eligibility. However, they will allow you to take the bar exam with your international law degree. These states are Alabama, California, New York, New Hampshire, and Virginia.
Even though these five states grant foreign attorneys eligibility to sit for their bar exams, the process is still far from a walk in the park. The American Bar Association has to approve your degree before you can sit for the exams. Once they do that, then you can sit for the exam just like every other applicant. If you pass the exam, then you can practice law in other states based on an agreement of reciprocity among states.
For International Students Fresh out of High School/Secondary School
The process of how to get a law degree in the USA is a lot less complex since you can easily just apply for a student visa and do both your undergrad and law school in the US. Of course, admission into law school in the US isn't going to be handed to you on a platter just because you did your undergrad there. You'd have to work for it cos the competition is quite stiff (and stiffer for international students most times). Just like domestic students, you'd have to tackle things like living arrangements and financial aid. You'd also have to prove yourself with test scores and extracurricular activities. As a foreign student, you'd also have additional things to tackle. That includes excelling in English language proficiency tests (IELTS/TOEFL) in law schools. This verifies your proficiency in the use of the language.
Steps to Earning that Law Degree
Follow these simple steps to get your law degree in the USA.
1. Get a Bachelor's Degree
First, you'll need a bachelor's degree as a minimum educational requirement to get admission into a law school in the United States. The good news is that the American Bar Association does not recommend any particular field. In fact, it reports that students who gain admission into law schools are usually from very diverse backgrounds ranging from political science to mathematics. However, the more common undergrad majors for students seeking a career in law include; English, political science, economics business, philosophy, and journalism.
2. Pass the LSAT
In addition to your undergraduate degree, you'll also need a standardized test score, i.e. the Law School Admission Test (LSAT). This test forms a crucial component of the admissions process. Scores from the LSAT are used to objectively measure the quality and academic aptitude of candidates. The test takes the form of multiple-choice questions, including an unscored writing section. It measures your skills in certain areas of legal work. It also tests other skills like reading comprehension, information management, analysis, and critical thinking, reasoning, and argumentation.
3. Search For and Apply to Law Schools
When scouting for law schools, please ensure that you only stay with schools the American Bar Association has accredited. Factors considered by the admissions committee of law schools includeS your overall undergrad GPA, coursework, and LSAT scores. That includes other extras like community service, organizational affiliations, and letters of recommendation from teachers, alumni, or legal professionals.
PS: If you're in the researching phase of your law school application process, then the Law School Admission Council is a really helpful place to check out.
As a prospective student, you should have a good knowledge of the faculty you're applying to. You need to know their tuition, curriculum, and areas of study before applying. The legal profession comes with a wide variety of specialties. So, ensure that you select a programme that offers a curriculum that focuses on your area of interest.
Typically, it takes about three years to complete law school and be awarded the degree of Juris Doctor (JD).
READ: Choosing a College in the United States: Where Do I Start?
Best Law Schools
Before you get that law degree in the USA, look out for the best law schools. When it comes to rankings, those of law schools in the US are, by far, the most stable. Word is the rankings haven't really changed in the last twenty years. The only difference is in the order of the first ten which only vary slightly each year. Ranking regardless though, it's a longstanding tradition of excellence at American law schools. So you can rest easy whichever one you get accepted into. Of course, rankings play an important role in your final decision. But they shouldn't be the only things you consider when making your decision. You should consider your area of interest in the legal profession and the availability of a corresponding curriculum in your prospective school, tuition and your financial ability, geographical location, and so on.
According to US News, these are the 2018 top ten law schools in the United States.
Yale University
Stanford University
Harvard University
University of Chicago
Columbia University
New York University
University of Pennsylvania
University of Michigan
University of Virginia
Duke University
Types of Law Degrees in the United States
If you want to get a law degree in the USA, you have to know the types of law degrees available in the US. There are three types of law degrees in the US. They are the Juris Doctor; Master of Laws (L.L.M.); and the Doctor of Juridical Science (S.J.D.)
Juris Doctor
This degree is awarded by all law schools in the US, both public and private, and it is required to practice law in the country. It's a three-year programme for full-time studies and four for part-time.
Master of Laws (L.L.M.)
This comes after getting your J.D. and takes only one year. It is usually taken by students who wish to pursue knowledge in a particular area of law further. Foreign students who need to adjust to the US legal system may also apply for it.
Doctor of Juridical Science (S.J.D.)
This is the highest academic degree in the legal profession. You could consider it the Ph.D. equivalent in the field of law. This programme takes about three years and is, most times, pursued by those interested in starting a career in academia or teaching law.
The curriculum of US Law Schools
Generally, US law schools' curricula cover topics such as administrative law, legal theory, analytical legal methods, bankruptcy, business law and ethics, civil rights constitutional law, etc. in the space between your second and third year, you will undergo an internship for practical experience (might also lead to a job after graduation). And finally, in your third year, you can then begin to select elective courses which are unique to the area of law you are particularly interested in.
The specializations in Law in the US include international law, public law, criminal law, business law, patent law, etc.
Passing the Bar for Your Law Degree
Finishing law school isn't the final step to becoming a lawyer in the United States. To get a law degree in the USA, you still have to take and pass the bar examination. The bar examination can be taken in any state of the country, only that you have to take the exam in the state in which you wish to practice. The reason is this: as we mentioned earlier, each state has its unique criteria for admission into its bar, and getting admitted into one state oftentimes bars you from practicing in another state.
Nevertheless, as we mentioned briefly at the beginning, there are exceptions as some states have signed a reciprocity agreement that gives lawyers the right to practice across different states without having to sit for a bar exam again.
There you go! That's all you need to know about how to get a law degree in the USA. No one said getting a law degree is easy but will it be worth it in the end? You bet! Whatever kind of student you are, foreign, local, high school senior, college senior, or even college graduate, we are sure we've been able to fill you in on everything you need to know about getting a law degree in the United States. Make that bold step now. And as you know, sharing is caring so don't forget to share!