A lot of times, people desire to pursue their undergraduate programmes in foreign schools. Howwever, due to financial constraints, amongst other pertinent issues, many fail to.
Graduate school is another opportunity for many to fulfill that dream; and for obvious reasons, many make this change happen.
One, there will, most probably, be more funds having gotten a job. Plus the individual will probably also be more knowledgeable with the passage of time, and so on.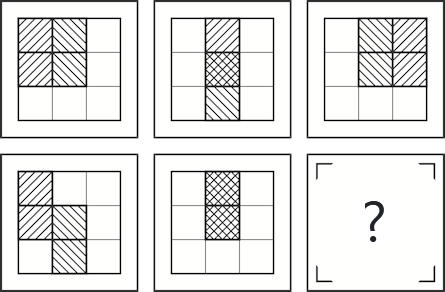 IQ test: what is your IQ score?
How smart are you? →
Both foreign and domestic students go through the same application process. However, when it comes to graduate schools in the US, the process might still be a little intimidating for the international student who isn't used to the American graduate school system.
To help make the process a bit smoother for you, we have come up with a few points that will help make the process smooth be for you.
READ: How to Choose a Grad School
Eligibility for Graduate School
The United States is home to over a million international students. To apply for graduate school there, there are a few criteria you need to meet to be qualified.
First off, and obviously, you must have completed a Bachelor's degree in an internationally recognized tertiary institution.
Any other qualification equivalent to a Bachelor's degree will also do. Your degree, however, is not all you'll be bringing to the table, you'll also have to provide other documents such as:
Letters of recommendation
A research proposal (if you're applying for a Ph.D. or a postdoctoral)
Test scores of a graduate school admission test like the GRE or the GMAT.
Proof of Proficiency in the English Language for non-native speakers (i.e. IELTS or TOEFL)
A statement of purpose which clearly outlines your dreams and aspirations, and also demonstrates why you are particularly suitable for the programme you're applying for.
Transcripts from universities you've attended
In some cases, grad school applications are accepted on an ongoing basis but oftentimes there is a deadline.
For example, most colleges offer an early deadline usually between December and January; and also offer a regular deadline which usually falls between March and April.
That said, there's no limit to the number of universities you can apply to, so you can apply to as many as you like.
However, most often, students keep the list a bit short mostly because most US universities usually charge an application fee.
Fees vary from school to school, but then application fees mostly remain with the range of $50 to $100. Online applications though are usually cheaper, and some can even be free.
READ: How to Have a Debt-Free Graduate School Experience
A Quick Word About Transcripts
You already know that you'll be submitting your transcripts but what you might not know is that some universities actually require a transcript evaluation along with your transcript.
This evaluation allows the admissions committee to easily grade your undergraduate coursework and then compare with US standards.
To get a thorough and prompt evaluation of your transcript, there are platforms that run such services for a small fee.
Applying for your Student Visa For Graduate School
We have already provided a comprehensive and exhaustive guide to applying for a US student visa but since we are here, we can as well go ahead and give you a brief rundown of the process.
As an international student, you will need an F-1 non-immigrant visa. This visa can only be applied for after you have been accepted at a SEVP-approved university.
Also, to obtain this visa, you will need to provide evidence documents such as proof of sufficient funds to cover tuition and living expenses throughout your stay; proof that you will leave the United States immediately your course duration is over; proof of an offer of admission from your school, and the likes.
After getting all these documents, (plus some other steps already explained in our article "Applying for a US Student Visa"), you'll be invited for an interview at your local US embassy after which you may be awarded the visa.
For Canadian and Bermudian citizens, you won't be needing a visa to study in the US, you will, however, still need an I-20 Certificate of Eligibility form. Plus, you'll have to pay for SEVIS registration as well.
Right now, non-immigration visa application fee adds up to $160, while SEVIS fee registration fee is $200.
Tuition for Graduate School
You probably already know it, but it bears repeating, tuition in the United States is a bit on the high side, and understandably, private universities actually charge higher than public schools.
Again, in private schools, there's usually a single rate for both local and international students when it comes to tuition. This is not the case for public schools though, which tend to favour students from within their state over students from elsewhere (international students as well as out-of-state students) for obvious reasons.
So, if you're applying to a public university, you can be sure that you'll most likely be paying a bit higher than a local student from within that state.
Again, highly specific as well as professional programmes cost considerably more than other regular postgraduate programmes.
For instance, programmes like an MBA, JD, LLM, or MD will definitely cost a lot more than most other postgraduate programmes.
Obviously, with the knowledge that tuition in the US can be on the high side, you'll need to plan carefully before applying.
Thankfully, all schools in the US are required, by law, to include a financial aid calculator on their website. With this calculator, you can get a quick estimate of what your intended programme will cost.
Also, you can find out about available financial aid and the ones you're eligible for.
Funding
Like we said earlier, tuition is a bit expensive in the US. But as we also said, it's not all doom and gloom, there's financial aid. 
Many students have enjoyed and are still enjoying large benefits from one form of financial aid or the other. In fact, it is amazing to see that the most competitive schools often offer the most generous financial support.
Take this fact for an instance, there are five major universities in the US which are "need-blind". They offer adequate and sufficient financial support to every single student accepted and offered admission into their school. T
his support is available to every student without respect to their financial status or whether or not they are international or local students. Hence the term, "need blind". The five schools are Yale, MIT, Princeton, Harvard, and Amherst.
Financial Aids
Now, although there are lots of financial aid options, you must remember financial aid schemes and loans provided by the United States Government will not be available to you as an international student for obvious reasons.
This ultimately means that your best bet to getting financial aid will be to either get from your prospective school or from other non-governmental organizations.
There are many bases on which one can earn a scholarship or educational grant. Sometimes, it can be need-based, other times, it can be based on academic excellence or special talents. Scholarships can also be awarded based on certain factors related to your background of study.
Although most scholarship opportunities for international students are usually offered by private institutions, the US government still offers alternative means by which one can get funding.
For instance, there is the Curricular Practical Training (CPT) scheme. This scheme allows international students with F-1 visas to be able to get paid, off-campus internships while they school.
Plus, there's also Fulbright, which is an initiative of the United States Department of State Bureau of Educational and Cultural Affairs.
READ: Graduate School: Do Rankings Really Matter?
Cost of Living in the US
Contrary to popular opinion, cost of living in the US isn't high everywhere. It depends on what part of the country you happen to live in.
If you'll be settling in a rural or even suburban area, for example, places around the South and Midwest, then you'll definitely spend less (these areas have the lowest cost of living).
However, big, urban cities like New York will obviously cost a lot more. In fact, the annual living estimate for New York University as reported by the university itself comes up to about $24 000.
Oftentimes, people need to seek part-time jobs off-campus to make ends meet. This possibility is, however, a bit restricted in your first year by visa regulations.
Post-Graduation Work
Generally, you're allowed a maximum of one-year post-grad practical training as an F-1 visa holder. But in order to this, you'd have to apply for a change of visa within 60 days of your graduation. If you do not meet this deadline, you may very well be deported. Post-grad practical training comes in two types: The Optional Practical Training (OPT) and the Curricular Practical Training (CPT).
You can decide to do the both of them either during your programme or after it. If you choose to do it afterward, it must not exceed twelve months of your graduation. It must be directly related to our field of study.
There are also cases where practical training is extended by 24 months. However, only STEM (science, technology, engineering, and mathematics) students are eligible for such.
Final Words
Assess yourself realistically and thoroughly, especially if you're a non-native speaker of the English language.
Grad school requires a lot of listening, writing, and reading. If you struggle with the language in your daily conversation, then you're most likely going to struggle with grappling coursework in school. That is if you pass the proficiency tests in the first place.
Again, as regards your statement of purpose, be sure to write and rewrite, and rewrite till it's perfect or, at least, very close to it. Avoid careless errors whether in grammar, punctuation, spelling etc.
In your quest for perfection though, do not get another person to write your statement of purpose for you. If you're caught, you'll be instantly rejected.
Lastly, when it comes to applying for a student visa, begin the process immediately you get accepted at your graduate school. If you delay, you could miss out of a few weeks of classes.
In the end, applying for graduate school in the US could be a bit laborious, but it has its rewards. We are sure we've been able to put you through the basic steps of application.
However, schools still have their peculiarities. It is necessary that you check through the websites of the schools on your list before beginning the application process. We hope this post helped you. Don't forget to share!