Submit application? Check.
Read up all Effiko Posts on College Interviews? Check.
Preparing for interview? In progress.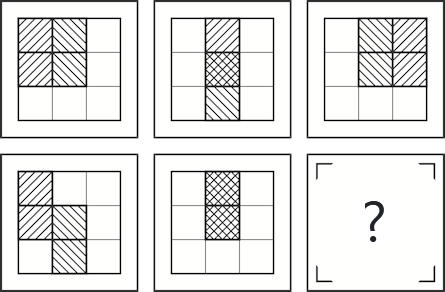 IQ test: what is your IQ score?
How smart are you? →
But now, the big question remains: "what do you do after the college interview is over?" What happens after a college interview? What's the next step to take? The truth is that many people work themselves into a frenzy thinking about how they should go about preparing for their interviews: what they should wear, how they should talk, what they should say, what they shouldn't say, etcetera, etcetera. However, only very few know that the things to be done do not begin and end before and during the interview, respectively. There are actually things to be done after the interview. Call it interview etiquette, but there are actually a few things you should and shouldn't do after you have rounded things off with your interviewer at your interview. And what are those things? Our post today is dedicated to them, so keep reading, and don't skip a beat.
READ: Preparing for Your College Interview
Here's What You Should Do After Your College Interview
Now, here's what happens after your college interview. The primary thing you'll be doing after your college interview is to send a "thank you" email to your interviewer. People hardly think about this after the interview, cos primarily what's on their mind is "phew! Thank God I'm done with that"… And then they wait for the admissions committee's decision. This move is a not-so-great move. It's only courteous that you send a "thank you" note to your interviewer, bearing in mind that he/she is a very busy person who took time out of his/her schedule to meet with you and talk with you, answer your questions, and in some cases, even went the extra mile to be kind, warm and welcoming during the interview. Whatever the case, it's always polite to say thank you just like momma taught you.
How to Structure your Email Correctly
Writing an email isn't just a random thing that happens after college interview. You have to be deliberate about it. Thankfully, this is not going to be a handwritten note, so you can stress less about all the rigours of writing a formal letter like where to put whose address, when to salute: before or after the subject, and all that. So, yes, a huge river has been avoided already since it's an email. Nevertheless, even though you'll be sending a mail, there's still a proper way to compose your mail so it befits the purpose for which you're writing it.
Example
Here's a format you can work with:
Dear Mr/Mrs/Ms ____________________
Thank you for taking out the time to meet with me on the (insert date). I really enjoyed our conversation and I am really excited that we both (insert what you both share in common that you discussed).
Our conversation really helped me learn so much more about (insert name of school) and it's great to find out that (insert any new thing you learned about the school that's particularly interesting to you). Plus, hearing about your own experiences at (insert name of school) was indeed a pleasure as it helped me to see the school as a place that could become much more to me than just an institution but also a home and community.
I'll be sure to keep you posted on my application status as it progresses (note: only add this if you think you and your interviewer really bonded).
Again, I must say I deeply appreciate your time and insights.
Sincerely
(insert your name)
Like we said earlier, this is a format you can work with. It's not compulsory for you to use it especially if you have something much better. The idea is just to make sure that your email is properly crafted and contains certain sacrosanct points. If this style doesn't work for you and you want something a little different, that's okay too. You can consult anyone who can help you, teachers, friends, your parents, or even the internet. Somewhere in the midst of that list, you should be able to find something that works for you.
READ: Dressing Up for Your Interview
Please Note
In the case that you land a super cool interviewer who wishes to be addressed preferably by his/her first name, then please address the letter with a "Dear (insert the first name of the interviewer)", otherwise use his/her last name. That is if the person did not give you clearance to refer to him/her by his/her first name, or you're not quite sure how to address the person, err on the side of caution and address this way: "Dear Mr/Ms/Mrs  (insert the last name)".
Again, of course, if the person introduced himself/herself by a title, say "Dr" or "Prof", or "Engr", then be sure to address his/her thank you note bearing his or her title and last name, except, of course, they'd rather be referred to by their first names.
Write This Email as Early as Possible
Immediately after your college interview, you want to write down every bit of what you and your interviewer discussed in the minutest detail. So don't hold back, just write as much as you can remember.
After doing this, then begin drafting your email. At this point, don't over-analyze or edit, just keep writing as it comes. After your first draft, save it in the drafts of your email but make sure you do not put your interviewer's email address there so you don't mistakenly hit send and you know how things can quickly go downhill from there.
After you've completed your first draft, then take a break. Come back to that mail with a fresh pair of eyes later, and then begin to edit. Edit it until it looks and sounds perfect. Get a third party to look at it for you, if possible.
Now Send to Your Interviewer
After you've drafted and edited your mail, what's left is to send, right? Yeah. And there's a timeline for it. You should send that thank you email within 24 hours of your interview, and not later than that. Now, even though the rule is to send it within 24 hours, it doesn't mean that you should now send it within 1 or 2 hours after your interview, that will be sending it too soon. Plus, you send a strong message to your interviewer that you're not fluent in professional and social conventions.
On the other hand, if you send your thank you email too late, you send a message to your interviewer that sending the mail was an afterthought, or worse still you didn't think the meeting you had with him/her was all that important.
So, to be safe and professionally correct, ensure you send that email within 24 hours, not too soon but not too late. Doing this shows your interviewer that you're still brooding over what you both discussed even moments after. Plus, you'll also be giving him/her some space too.
So far, we have discussed all the things you should do after your interview, however, there are still some common pitfalls that catch students off guard when sending their thank you notes; and we are going to highlight the two most important ones now.
Sending a Generic Thank You Email
This is another thing that happens after your college interview. It is good to get ideas on how to write a thank you email, whether it's from what we have given you here, or the internet, or a book, etc. But then again, it will be unwise for you to stick too closely to the format given such that you lose your originality. You do not want to send a thank you note to your interviewer that he/she will, one day, stumble into on the internet. That will just be awkward. Be sure to add some of your personal styles to your email and make it original.
Also, feel free to add content that might not have been included in the format you're following, especially if it is relevant to the email. There are two ways to know if what you're adding to your email is relevant or not. One, it is actually sensible. Two, it will help to show your interviewer how much you truly value the interview.
READ: What to Ask and What Not to Ask Your Interviewer During Your College Interview
Panic!
Look here, the interview is over, and you are not the first, nor will you be the last to make an error during an interview. The worst thing you can do after an interview is to panic. It doesn't change anything, even if you did badly. It only makes you deprive yourself and sometimes hurts you.
Panicking will not change whatever report your interviewer is going to send, so why not just chill out? Plus, the interviewers are not monsters, they are also humans. And believe it or not, many are usually sympathetic to nervous students and won't include tiny mistakes in your report.
Again, there are still other aspects of your application to consider and your college interview only contributes a small fraction. So, if you have other aspects of your application on lockdown, then you have little to worry about.
And it's a wrap! All you need to know about what you should do after your college interview! That's what happens after your college interview. Feel free to share this post with your friends, and keep using all that you've learned from our college interview series to practice and prepare for your college interview. We wish you the very best in your prep, and till next time, we say, keep soaring!