As discussed in our previous articles, one requirement for securing a nursing job in the UK is to pass the NMC's competence test. The test comes in two parts; the CBT and OSCE exam. You can only write the OSCE exam after successfully passing the CBT exam. We have already discussed all you need to know about the CBT exam in a previous article.
READ: Everything You Need to Know About NMC's CBT Exam
In this article, we will focus on the OSCE exam.
What is the OSCE Exam?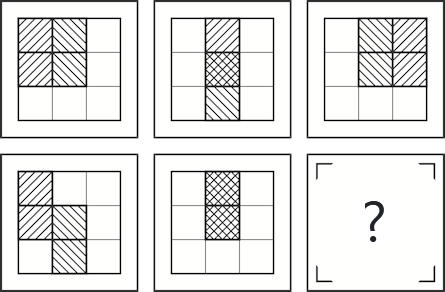 IQ test: what is your IQ score?
How smart are you? →
OSCE means Objective Structured Clinical Examination. It is a practice test designed to evaluate your knowledge of standard nursing practice in the UK. You will be tested on your clinical and communication skills through physical demonstrations.
You can only become a fully-fledged registered nurse in the UK after writing and passing the OSCE exam.
OSCE Exam Content
The exam is divided into 10 stations, and the duration for each section is 10-17 minutes.
In four sections of the exam, you will be presented with a clinical scenario to show your knowledge of the four stages of the nursing and midwifery care process. These stages include holistic patient-centred care and assessment, planning, implementation, and evaluation. The other four sections will test your skills in your field of nursing.
The remaining two sections will test your practical clinical skills in nursing or midwifery. These skills include; basic life support, intramuscular/subcutaneous injection, a metered-dose inhaler (MDI), peak expiratory flow (PEF), urinalysis, removal of a urinary catheter, safe disposal of sharps, medication administrations, wound care, fluid balance, hand hygiene, calculating drug dosages, and vital signs. Candidates for midwifery will also be tested on palpation, auscultation of foetal heart and newborn check.
Applying for the Exam
You can apply through the NMC online account you created for your CBT test. When you log in and request to book your OSCE exam, NMC will send you an email with details of how to book and pay for the exam.
Registration Fee
The cost of registering for the exam is £794. If you fail the exam, you will pay £397 for a resit. Some employers sponsor their international employees to write the exam. So, before your pay for the exam, find out if your employer will cover the cost.
OSCE Exam Centres
The only accredited centres for the OSCE exam are in the UK. You can't write it in Nigeria. That's why many nurses wait till they get a nursing job and move to the UK before writing the exam.
Once you arrive in the UK and start your job, you will have 12 weeks to write and pass the OSCE exam. That's the only way you can seal your appointment.
There are four-approved test centres for the OSCE exam. They include:
Getting Your Result
The result of your OSCE exam will be ready in 15 working days. If you pass the exam, you will receive an email with details of what to do next. But if you fail, the email will highlight the stations you failed. This will help you prepare for a resit.
Resitting the Exam
You only need to resit the stations you failed. As we said earlier, you will pay a fee of £397 to retake the exam. You have a maximum of three attempts to write and successfully pass the OSCE exam.
However, you must wait for at least 10 days between each sitting. If you don't pass the exam on your third attempt, you will wait for six months to start a new application.
If you feel the exam was not conducted properly, you can appeal for a review.
READ: How to Apply and Get a Nursing Job in the UK From Nigeria
Guidelines for Passing Your OSCE Exam
Here are some practical tips to help you successfully pass your OSCE exam.
1. OSCE involves practical demonstrations related to your field of practice. You need to know and prepare for the task you will be expected to perform in the exam.
2. Make sure you read the instructions carefully and understand the rationale behind each task.
3. You will be given 2 minutes of reading time between each station where the examiners will explain the next task to you. Take advantage of this time to think of the best approach for the task.
4. Memorise and practise your opening routine.
The ideal format is to greet the patient, introduce yourself, confirm the patient's identity, explain the task you want to perform and ask for the patient's consent. Once the patient approves, wash your hands and attend to him or her.
5. Don't make mistakes like attending to the patient without consent or touching the patient without proper hand hygiene. Such mistakes can reduce your score.
6. Demonstrate good communication skills by using verbal and non-verbal gestures. Give clear instructions and explain the diagnosis, treatment, investigation and care to the patient.
There's more…
7. Practice active listening and empathy in patient care.
8. Make sure you complete each section within the allotted time.
9. Dress professionally according to the NHS dress code for nurses. Remember, this is a formal assessment, and you need to make a good first impression.
10. Don't be nervous. Wear a smile and speak with confidence.
11. You can read these materials to prepare for your OSCE exam.
You don't need to be an advanced nurse to pass your OSCE exam. If you know the basic skills of nursing or midwifery and prepare adequately, then you are good to go. Remember, practice makes perfect.