Your plans to start your dream job in the UK are not complete without a skilled worker visa.
A skilled worker visa allows you to move to the UK to do a legitimate job. This type of visa was formerly known as the Tier 2 work visa. Healthcare professionals also have the option of applying for a health and care worker visa. We will discuss that in another article.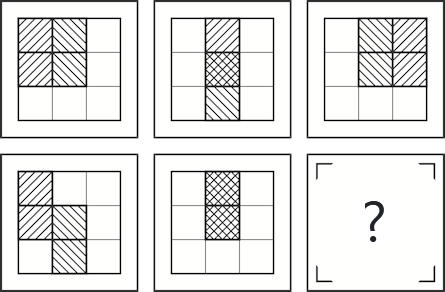 IQ test: what is your IQ score?
How smart are you? →
With a skilled worker visa, you can work or study in the UK, bring your dependents (partner and children) to the UK, volunteer with NGOs and take on additional work in cases. You can even apply to settle permanently in the UK. This is called indefinite leave to remain. It's like getting a permanent residency in the United States. With this, you can live, work and study in the UK. However, you can't change jobs or your employer unless you update your visa.
READ: How to Apply and Get a Nursing Job in the UK From Nigeria
Requirements for a Skilled Worker Visa
To qualify for a skilled worker visa, you must meet the following requirements.
1. A confirmed job offer from an approved employer in the UK. Make sure the job is among the list of eligible occupations in the UK.
2. A 4-digit occupational code. Every legitimate job in the UK has a code. You can ask your employer for your occupation code or search the ONS occupation coding tool. If you can't find the exact job title, search for similar roles. With this code, you can ascertain if you are eligible for the visa or not.
3. A Certificate of Sponsorship (COS) from your employer. The COS is an electronic file, not a physical document. It has a reference number, which you will need for your visa application. It should contain your job title, salary, name of your employer, their licence number and details of the job.
You must apply for your skilled worker visa within three (3) months of getting your Certificate of Sponsorship.
4. Proof of minimum salary level of £23,040 to £25,599. You can use this in place of proof of funds to assure the government that you can pay your bills in the UK. That's why your salary should be displayed on your Certificate of Sponsorship.
5. Proof of your English Language proficiency.
6. A valid international passport and means of identification.
7. Recent passport photograph.
8. Tuberculosis test result. This is compulsory for some listed countries.
9. A criminal record certificate. This is important for teachers, healthcare professionals, therapists and social workers.
If these documents are not written in English or Welsh, you will need to provide a certified translation.
Other requirements are specific to the type of job you applied for.
Visa Application Guidelines
You can apply for a skilled worker visa through the official website of the UK government. You will fill out an online visa application with your personal information and other travel details.
If it's your first time travelling to the UK, you will need to schedule an appointment at the nearest visa application centre, UK embassy or consulate in your home country. There, you will submit your documents and enrol your biometrics.
You'll have to pay a fee for processing your visa application. You can check the nearest visa application centre for the current rates. Asides from paying for your visa application, you will also pay an immigration health surcharge for every year you stay in the UK. That's the only way you can have access to the National Health Service (NHS) in the UK.
Your visa will be approved or declined within three (3) weeks. Sometimes, they may extend the timeline if they need more time to verify your documents, schedule an interview, or for other reasons. If this happens, you will be notified.
The skilled worker visa lasts for five (5) years. If you want to stay longer, you can apply for an extension or update your visa when it expires.
That's all you need to know about getting a skilled worker visa. Now, you can proceed with your visa application. Best of luck!