As you may already know, one criterion for getting and securing a nursing job in the UK is to show proof of your English Language proficiency. You can do this by writing either IELTS or OET.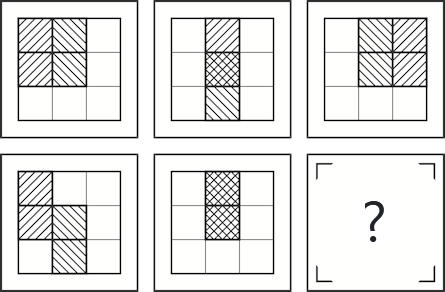 IQ test: what is your IQ score?
How smart are you? →
Communication is key in delivering adequate healthcare services. That's why it is imperative to test your language skills. These examinations aim to ensure that you have sufficient language skills to communicate with your patients and colleagues effectively.
What are IELTS?
IELTS means International English Language Testing System. It is a general assessment test that shows proof of your English Language proficiency. This exam is accepted and recognised across all English-speaking countries.
What is the OET?
The OET means Occupational English Test. It is an English Language assessment test specifically designed for healthcare professionals only. It was initially created for countries like Australia, New Zealand, Ireland, Singapore, Dubai, Ukraine and Namibia. However, in November 2017, the Nursing and Midwifery Council (NMC) adopted it as a valid criterion for nursing registration in the UK.
READ: How to Apply and Get a Nursing Job in the UK From Nigeria
What's the Difference between IELTS and OET?
Both IELTS and OET were developed in the late 1980s and are approved by regulatory bodies as standard language assessments. They are part-owned by Cambridge Assessment English. IELTS ownership is shared with IDP and the British Council, while OET ownership is shared with Boxhill Assessment. However, the two tests vary in some ways.
Similarities
Both exams are approved language proficiency tests.
IELTS and OET tests are divided into four parts: reading, listening, writing and speaking.
Both exams have graded scores rather than a pass or fail system.
Differences
OET is an industry-specific examination, while IELTS is a general language test.
IELTS tests your proficiency in general/academic English, while OET tests your proficiency in medical English.
OET is easier in some ways because it is specific to healthcare knowledge and lingo, while IELTS covers different topics and content.
IELTS has only two versions; academic and general training, while OET has 12 versions for different healthcare professions. This includes nurses, doctors, dentists, pharmacists, radiographers, medical lab scientists, physiotherapists, optometrists, podiatrists, occupational therapists, speech pathologists, dieticians, and vets.
IELTS is marked out of 9, with a separate score for each part (reading, listening, writing and speaking), while OET is graded from A to E.
According to the Nursing and Midwifery Council (NMC), you need a minimum IELTS pass mark of 7 or B in OET to qualify for a nursing job in the UK.
IELTS is much cheaper than OET. The registration fee for IELTS is N75,000–N80,000, while for OET it's approximately N150,000.
Due to the increased number of IELTS test takers worldwide, IELTS has more test data, preparatory materials and accredited test centres than OET.
According to research, over 3 million people write IELTS every year, compared to approximately 25,000 people for OET. There are over 1,100 test centres in over 140 countries for IELTS exams, while OET has 80 test centres in 35 countries.
Should You Take IELTS or OET?
IELTS is generally preferred to OET as it is seen as the gold standard. Most individuals moving to the UK, especially for study, prefer to write IELTS. That's because IELTS is more widely accepted and recognised by universities, immigration authorities and organisations in all English-speaking countries. Unlike OET, it is not industry-specific. Anyone can write IELTS regardless of their profession.
However, OET is better for healthcare professionals, especially nurses, because of its industry-specific content. The questions are adapted to healthcare settings that may be familiar to you. In the written part, they may ask you to write a referral letter for a patient. During the speaking test, they may ask you to interact with an examiner who will play the role of a patient.
In Conclusion,
We have reviewed both examinations. Now, it's up to you to choose your preferred exam. We would recommend you go for the exam that suits your needs and budget.
If you need help with your IELTS preparation, you can get a copy of our reviewed IELTS prep books or our proprietary text on how to score a Band 9 in the IELTS. For further guidance, schedule a call with us today.