If you are a medical doctor in Nigeria who wants to migrate to the United Kingdom (UK) to practice your profession there, you would most likely have heard of the almighty PLAB exam. Passing the PLAB is a necessary requirement for a Nigerian-trained doctor to practice in the UK. So, we might as well see it as a "rite of passage" to achieving your dream of becoming a UK doctor.  If you are new to this process, it may be difficult to know the difference between the PLAB 1 and PLAB 2 exam. But have no worries, this article will address the differences and similarities between the two tests.
What Exactly is PLAB?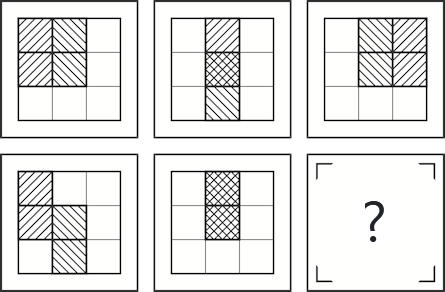 IQ test: what is your IQ score?
How smart are you? →
First off, we deem it necessary to lay a foundation of what PLAB is, in itself. PLAB is an acronym for Professional and Linguistic Assessments Board. This PLAB exam is conducted by the UK's General Medical Council. The exam assesses international medical graduates (IMGs) who have graduated from medical schools outside the UK or European Economic Area (EEA), including Switzerland but wish to work in the UK.
The goal of the PLAB exam is to determine if you have the necessary knowledge and skills to deliver your professional duties as a senior house officer (SHO) in one of the UK National Health Service (NHS) hospitals. 
That said, passing the PLAB exam puts you on the same pedestal as your UK-trained peers who are just starting the 2nd year of the Foundation Programme training. You would agree that this is not unfounded, because the international medical doctors are coming from different countries and learning backgrounds, and it is of utmost importance that the UK standards of health care delivery are met.
In this assessment, it is not just your medical knowledge that is tested, your language and medical communication skills will also be tested. You will have scenarios that mimic real-life cases where doctors relate with patients, patient's relatives, and other health professionals and stakeholders.
Now, this PLAB is in two parts, hence where the PLAB 1 and PLAB 2 come in. You might ask, what is the difference between them? Well, we've got this covered in this article, but before we compare these two parts, let's take a look at the eligibility requirements for the PLAB test first.
READ: Practical Tips on How to Prepare for Your PLAB 1 Exam
PLAB Eligibility Requirements
As an international medical graduate, you must be able to present an acceptable primary medical qualification (PMQ). The qualification must have been obtained from a school that is part of the World Directory of Medical Schools. You can access the directory here.
In addition, you must have undergone at least 12 months of clinical rotation at a teaching hospital, after obtaining your primary medical qualification.
You must also have your English language test results ready. The accepted language test is the academic version of the IELTS (International English Language Test System) and you must have scored a minimum of 7.5 overall, and a minimum of 7.0 in each component too. The validity period is 2 years.
Another acceptable language test is the medicine version of the OET (Occupational English Test), of which you must have at least a B grade in each of the test components. The validity period is also 2 years.
Now that we have the eligibility covered, let's compare the two parts of the PLAB exam.
Similarities and Differences between the PLAB 1 and PLAB 2 exam
Now, lets get into details of the similarities and differences between the PLAB 1 and PLAB 2 exam.
Exam Format
A major difference between PLAB 1 and PLAB 2 is the exam structure.
The PLAB 1 is a written test that comes in form of multiple-choice questions. Here, you answer 180 Single Best Answer (SBA) questions that test how best you can apply your knowledge to provide quality patient care. SBA means that you choose the best option from among the list of options. It is important to note that the other alternative options might also be correct, but you are expected to choose the "best" or most superior option.
A typical question on the PLAB 1 test starts with a short scenario, followed by the question and a list of five options. The questions are usually around best practices and equipment in use in the UK. You will also be tested on the management of common cases that trainee doctors who are just starting their 2nd year in the Foundation Programme see regularly. These cases may include acute emergent cases and long-standing conditions.
PLAB 2, on the other hand, is formatted as an Objective Structured Clinical Examination (OSCE), to examine the clinical competence of the candidates. It is practical in nature and for this, there are clinical stations for each candidate. Candidates will have to rotate through each of the stations and perform assigned tasks, following earlier-read instructions.
There are 16 test scenarios/stations on the PLAB 2 exam, including two rest stations for candidates to take breaks. Test takers face different examiners at each station, and they are assessed objectively. Real patients, actors, or electronically simulated patients will also be used here, followed by a mock consultation to depict real-life settings.
Candidates will be judged based on patient assessment and data gathering, clinical management, and practical skills, as well as interpersonal skills.
READ: Practical Tips on How to Prepare for Your PLAB 2 Exam
Exam Duration
PLAB 1 lasts for a total of 3 hours, while PLAB 2 takes eight minutes for each scenario or clinical station. In total, PLAB 2 lasts for about 3 hours too. So there's not much of a difference here. 
Approved Test Centers
Another major difference between PLAB 1 and PLAB is the approved test center(s). Here are the approved test centers in select countries around the world:
Australia 
Canada
Bangladesh 
India
Egypt 
Nigeria
Ghana
Spain 
South Africa 
Pakistan 
Sudan
Saudi Arabia 
The United Arab Emirates 
Sri Lanka 
Kenya 
If you plan to take PLAB 1 in Nigeria, you can only take it in three states: Abuja, Lagos, and Enugu.
PLAB 2, on the other hand, can only be taken in the United Kingdom, at one of the two approved test centers in Manchester.
Exam Cost
Taking the PLAB assessment costs money and it is important to know this and plan ahead.
PLAB 1 costs £240 while PLAB 2 costs £879. Please note that these are the current costs listed on the General Medical Council website, as of May 2022. These values are subject to change. Make sure to double-check when you want to register.
Cancellation fees will also apply if you cancel your test before the test date. These fees vary based on the length of time between the cancellation date and the initial test date.
Choosing Test Dates
To book a PLAB 1 test date, you need to have met the eligibility requirements. So, ensure that you are all set and ready before you choose a date. Now, having met the requirements, you need to go through the official General Medical Council website here. If you don't have an account, you can create one. Only then can you go through the list of available dates and choose one for your location.
Finding an available test date for the PLAB 1 may take a while because this is a high-demand process. So, you may need to wait longer if your preferred date and time. It is also possible to cancel and re-book your test if you won't be available on your initial test date.
To book a date for PLAB 2 requires you must have passed the PLAB 1. Your PLAB 1 results are only valid for two years. So, ensure that you register for the PLAb 2 no later than 2 years after your PLAB 1. Once you meet this requirement, you can go ahead and book a test date on the General Medical Council website.
READ: How to Apply for UK Visitor Visa for PLAB 2 — A Guide for Nigerians
Preparation for PLAB 1 and PLAB 2 
PLAB blueprint and Foundation training curriculum are standard materials valuable to helping you prepare for both PLAB 1 and 2 adequately. You can also check out more resources and advice like Good Medical Practice on the General Medical Council website. The sample questions and station can come in handy as well during your preparation.
Conclusion
Now that you know the difference between PLAB 1 and PLAB 2, start gathering all that you need and taking steps to ace them. All the best!