The PLAB 2 exam is the last part of the PLAB (Professional Linguistics Assessment Board) exam. Unlike the part 1 exam that tests how well you are able to remember facts, PLAB 2 tests how well you are able to apply your medical knowledge to caring for patients.
READ: Practical Tips on How to Prepare for Your PLAB 1 Exam
To pass the PLAB 2 Exam, ensure that you approach the questions based on the current best practice. Answer the questions using published and verified evidence.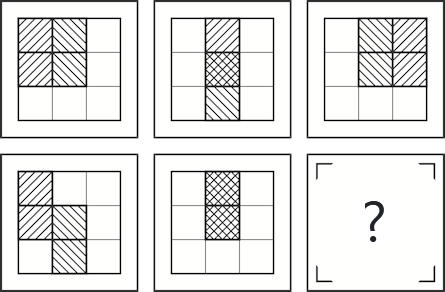 IQ test: what is your IQ score?
How smart are you? →
If you have taken the PLAB 1 exam and plan to take PLAB 2, keep reading this article to get tips on how to prepare for the exam. We will also provide details on the exam structure and what you can expect on the exam day.
How to Prepare for the PLAB 2
The preparation process for the PLAB 2 exam is completely different from how you may have prepared for the PLAB 1. You probably prepared for the first part of the PLAB exam on your own; where you answered several practice questions and joined study groups, while following the GMC blueprint.
The PLAB 2 exam is more practical than the PLAB 1. This exam tests how a candidate may be able to handle real life scenarios as a doctor in the UK. The structure of the PLAB 2 exam is also different. So, knowing the peculiarities of the exam will help you prepare better.
Here are 4 tips on how you can prepare for the PLAB 2:
1. Join a Study Group
As with any major exam, we advise you to study with other candidates who plan to take the PLAB 2. More so, with many technologies and tools these days, you don't need to gather physically to hold a study group.
You may join study groups on different social media, including Facebook and Telegram. These groups are useful whenever you need someone's help to understand a topic better.
Typically, you can ask and answer questions or receive further clarification through these study groups.
2. Attend Tutorials
While it is not absolutely necessary to attend a tutorial center, many candidates who have recently taken the PLAB 2 exam advise prospective candidates to attend one. We also agree that attending a good tutorial center will be useful for you as you prepare for the exam.
A good tutorial center will explain the structure of the exam and provide lessons on the key areas. The center will also organize mock exams for you and tell you what to expect on your exam day. One key benefit of attending a tutorial centre is that you may meet candidates who are willing to form a study group with you. The experienced tutors will also guide you through the gray areas of the PLAB 2.
Some Nigerian doctors who successfully moved to the UK after passing the PLAB 2 exam also attended tutorials. Some candidates attended online tutorials while they were in Nigeria. Others arrived a few weeks before their test date to attend a physical tutorial centre in the UK. Doctors who attended tutorials in the UK opine that it was a wise decision. They also advise prospective candidates to attend a tutorial centre if they can afford it.
READ: How to Apply to Work as a Doctor in the UK
3. Use Relevant Resources
Much of the preparation you will do for the PLAB 2 exam will be on your own. So, even if you attend tutorials and join study groups, you will still need to study on your own.
However, if you don't study with the right materials, it will affect your performance on the test. Consider using top-rated audio and online study resources as you prepare.
And while you are at it, ensure that you also use all resources provided by the General Medical Council (GMC), organizers of the PLAB exam. Some of these materials include the PLAB blueprint, and the Foundation Programme curriculum.
The PLAB blueprint details all the topics, skills, and knowledge that you are expected to demonstrate on the exam and as a practising doctor. It is important to read this guide thoroughly before you take the exam. Doctors are also expected to demonstrate good medical practice and prove that they understand it.
4. Practice With Mock Questions
One of the ways to familiarise yourself with the examination style of the PLAB 2 is to answer as many mock questions as possible before the exam day.
Remember that this exam is an objective structured clinical exam. So, if you have never taken an exam that is structured this way, practising a lot will go a long way.
PLAB 2 Exam Structure: What to Expect on the Exam Day
The PLAB 2 tests how well you can apply theoretical knowledge to real life scenarios. So, on the exam day, you will visit eighteen stations where you will be asked clinical questions.
The stations are designed as cubicles. Once you enter a station, you will be allowed a maximum of eight minutes to attempt a question before moving to the next one. The PLAB 2 exam lasts for a total of three hours with at least two rest stations for you to take a break.
In addition, you will be required to study each question and the patient's history before you enter the corresponding workstation to complete the task. Once the time is up at a station, you will hear a timer informing you to move to the next station.
Beyond assessing how well you are able to apply clinical knowledge, the exam will also test your communications and time management skills. How well are you able to manage a patient and their health challenge while maintaining professional and ethical standards?
Final Thoughts
The recent pass rates for the PLAB 2 exam have been impressive and encouraging. But that doesn't mean that the exam is a walk in the park. Candidates prepare and study hard for the exam to pass it. So, if you are considering moving to the UK to work as a medical doctor, passing the PLAB 2 exam is an important step to achieving your goal.
Now that you have learned how to prepare for the PLAB 2 exam, you can kick-start the study process. We often recommend a minimum of two months of preparation for candidates who want to take the exam.