The Proficiency and Linguistics Assessment Board (PLAB) is an examination that foreign-trained doctors must take before they can apply to practise medicine in the UK. The examination is divided into two parts: PLAB 1 and PLAB 2. The PLAB 1 exam consists of 180 scenario-based questions and a candidate will get a point for each correct answer.
According to the General Medical Council (GMC), 74.1% of the candidates who took the PLAB 1 exam in 2021 passed the exam. While this is an encouraging figure, the percentage who didn't pass the exam is an indication that a candidate can fail the exam.
In the rest of this article, we will show you practical tips on how to prepare for the PLAB 1 exam. We will also answer some of the common questions candidates ask about the PLAB 1.
How to Prepare and Pass Your PLAB 1 Exam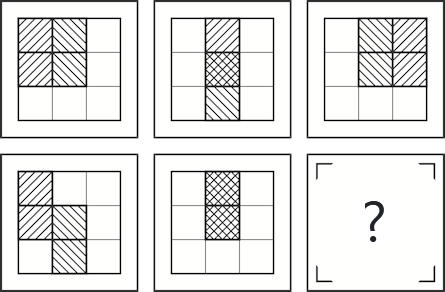 IQ test: what is your IQ score?
How smart are you? →
If you plan to work in the UK as a doctor, you will need to take the PLAB 1 and 2 exams. You must pass the PLAB 1 exam before you can take the PLAB 2. Passing the PLAB 1 exam will get you several steps closer to your dream of working in the UK.
Here a few practical tips on how to ace your PLAB 1:
1. Use study resources from GMC
This is the first step in preparing for your PLAB 1 exam. GMC is the body that organizes the PLAB tests and it provides some study materials for candidates to prepare for the exam. However, not many people know about these resources or even take advantage of them.
What better way to get an idea of what the real exam would look like than to use the resources offered by the examining body. GMC also provides a blueprint for the exam. So, while preparing for your exam, ensure that you visit the GMC website for study materials that would aid your preparation.
VISIT: GMC's website for study materials for your PLAB 1 exam.
2. Get a good question bank
In addition to using GMC's resources, you can also use a question bank. Question banks are commonplace for doctors who have taken the PLAB 1 exam.
The purpose of a question bank is to provide you with a large variety of questions that closely resemble the real PLAB 1 questions. Consider using a bank that has not less than 1,500 questions.
A good question bank should have a large number of questions, a detailed answer to each question, and references to materials that support the correctness of the answer.
3. Join a study group
The road to passing the PLAB 1 exam can be lonely. So, we advise you to go the length with other candidates who plan to take the exam.
If you have friends or classmates who are planning to take the PLAB exam, you can form a study forum. While physical group meetings can be useful, you don't necessarily have to meet physically. You can create a WhatsApp or Telegram group for discussions. You may also take it further by using tools like Zoom or Google Meet.
If you don't know anyone who is preparing for the exam, you can search online or ask around for study groups near you.
4. Create a study schedule
If you got a question back of 1,500+ questions as we recommend, the volume of questions may be intimidating at first. In some cases, candidates don't even get halfway through the question bank. However, your goal should be to attempt all the questions before the exam day.
One sure way to ensure that you complete your PLAB 1 question bank is to create a study schedule. If you have 1,500 questions, for instance, and about 30 days to the exam, you can decide to answer at least 100 questions in a day. That gives you 15 days to complete the question bank and 15 more to brush up on your weak areas and familiarize yourself with any new concept before you take the exam.
The schedule we suggested above is a template. However, it is always useful to work with a realistic schedule. If you will be working at a job during your study period, then you need to come up with a schedule that accommodates that.
5. Take note of your weak areas
As you answer the questions and score yourself, take note of the questions that you get wrong. These questions will help you determine where your weak areas are.
Identify your weak areas and spend some time understanding the concepts behind each answer you get wrong. If you want, once you familiarize yourself with the concept, you can retake the set of questions again and measure how many of the previously wrong answers you are able to answer correctly on the second attempt.
Also, you may want to speak with a doctor-friend, colleague, or fellow candidate if you need help understanding a concept. Alternatively, you can share the issue with your study group.
6. Rest between study hours
Not many candidates understand the value of taking adequate rest between study hours. Some just read for hours unending under the guise that they don't want to leave any stone unturned. While it is important to cover most of the study materials available to you before the exam, it is also important to also take breaks between study periods.
Taking short breaks from studying will keep you refreshed for the next study period. These breaks are also important when it seems like you are trying hard to understand a concept without success. When that happens for an extended period, just take some time off reading and do something else.
So, as you create your study schedule, dedicate some hours for you to rest.
READ: How to Apply to Work as a Doctor in the UK from Nigeria
Frequently Asked Questions
Is the PLAB 1 exam hard?
The PLAB 1 exam is not hard. But you will need to put in hours of study to pass the exam. The guaranteed way to pass the PLAB 1 exam is to read with the GMC syllabus, understand relevant concepts, and practise many mock questions under similar testing conditions as the actual exam.
Don't focus on questions banks alone, thinking GMC will repeat the questions. So, put in your best to study each topic well enough to be able to answer any question in the specified areas.
Does GMC repeat questions on the PLAB exam?
The GMC doesn't repeat questions on the PLAB exam. Although the style and pattern of the questions may be similar. But GMC never repeats exact questions.
So, while it is advisable to practice as many mock questions as you can, it is also useful to understand each subject area properly. That way, irrespective of how a question is framed, you can tackle it.
What can I expect on the exam day?
On the PLAB 1 exam day, you are expected to get to your test center at least 30 minutes before the exam. Ensure that you have a valid means of identification, your booking confirmation, 2 HB pencils, and an eraser.
You will receive an A4-sized booklet that has 180 single-answer questions. Each question has a scenario, a question, and five options labeled A to E. After reading through the scenario and question, you are to select the best answer from all five options.
The exam booklet has four to five questions on each page. Some of the questions may also have ECG and X-ray charts. So, the material is quite bulky. In addition, you will receive an answer sheet with instructions on how to use it.
Conclusion
Taking the PLAB 1 exam is not as easy as many think. But you will need to take it if you plan to work in the UK as a doctor. While the last pass rate was encouraging, you must also put in the hard work for you to pass the exam.
In this article, we shared some tips on how to prepare for your PLAB 1 exam. Follow them to better your chances of passing the exam.