We've talked about interviews on this platform for a bit; discussing the different strategies you need to ace them. We've talked about the do's and don'ts, even down to how you should dress up for them. So, you should have a general idea of what college interviews are. Interviews, are perhaps, the most direct way your school can get to know about you personally. This also applies to BS/MED programme interviews. That's why you must do your best to pass the BS/MED programme interview.
Yes, your test scores, recommendation letters, essays, and extracurricular activities definitely give them a peek into the person applying for a spot at their school but with an interview. They get even more up close and personal with you, and can find out much more. In that place, your character, interest, aspirations, personality, confidence and more are revealed much more and in a way other aspects of your application won't be able to show.
Now, you'd agree with us that your college interview, or regular alumni interview as it is otherwise called, is really important and forms a crucial part of your application. As a medical student this interview is even twice as important and crucial, and you must not take it lightly. Normally, being offered a regular alumni interview isn't really a big deal, to be honest. It does not assure you of a spot in the school.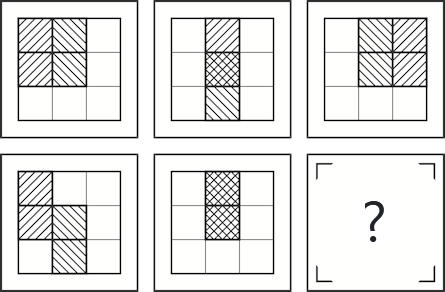 IQ test: what is your IQ score?
How smart are you? →
However, in a medical programme, the reverse is the case and landing an interview is a pretty big deal. Being offered an interview for a medical programme is the admissions committee's way of saying: "hey you! you're very academically qualified for a spot at our school and we will like to have you at our school". It's not an admission but maybe you can pour yourself a small glass of smoothie after receiving an interview invite. You'll pour the large grand size when you get accepted. Lol.
READ: An Introduction to BS/MED Programmes: Everything You Need to Know
You are Competing With Thousands of Equally Intelligent Students
Because most combined medical programmes receive thousands and thousands of applications each year, the admissions committee have an unbelievable amount of work selecting suitable candidates for admission into the combined medical programme at their school. In view of this, the interviews are a major way by which the admissions committee get to pick out only the most qualified students they can offer a spot at their BS/MED programme. So, you see, to even make it to the interview level is a really big deal. But how do you distinguish yourself from the pack after making it to this level? There are two major things your interviewers want to see. You could call them the most important things they are looking out for. They are your maturity, and your steadfast, unwavering commitment to medicine.
So, like you might have surmised from some of our statements in the preceding paragraphs, being invited for an interview pretty much means that you have a spot in the BS/MED programme that's claimable upon acing your interview. Now, although regular alumni interviews and medical programme interviews are both "college interviews", there is a bit of a difference between them. It's not just in their degree of importance, but also in the way both are conducted.
The regular alumni interview in comparison to the medical programmes interview is a bit less formal. It will typically take just one day, the medical programme interview on the other hand is more formal, and elaborate. First off, it is usually weekend long with the first night being a social evening where students get to mix up and break the ice. The next day, which is the main event, you get to tour the school after which they will then call you in for your interview.
What to Expect at the BS/MED Programme Interview
The modalities for the BS/MED programme interview itself will vary from programme to programme. If you want to pass the BS/MED programme interview, you mustBut generally, and in very many cases, you're going to be interviewed by a medical professor and/or a programme director. You can probably already guess how an interview with either party will be. But just in case you can't, that's why we're here: to tell you. So, with the medical professional which could be doctors or the faculty of the medical school, you'll be asked more medicine-centred questions that should confirm to them your commitment to the field.
So, expect questions like "why medicine?" and the sort. A programme director will ask questions more centred on your interest in the undergraduate institution and the medical programme they offer. From a programme director, expect questions like "Why this college?', "why did you pick this particular medical programme over the many others available?".
You can see that the purpose of both interviews differ but they have the same end result. Your maturity as a candidate is definitely assessed and goes a long way to determine if you will pass the BS/MED programme interview. You need to understand the average age of people matriculating into medical school these days is 24. As a combined medical programme applicant, you are going to be about 17 or 18. See why maturity is so important during your interview now? It's not just about being smart now. The admissions committee need to see that you're mature enough to hold yourself together. Show them that you can make your way through the trials and rigours of premed and med school without flunking out at the first given chance.
READ: Becoming a Standout BS/MED Programme Applicant
To help you portray yourself as a mature and appealing candidate, we have gone ahead to furnish you with our top five tips for nailing your medical programmes interview.
Be very specific
For example, you're asked about what first drew you to medicine, please do not be vague and give non-concrete statements. You must be as specific as you can possibly get. You need to do this because that's the only way you can really prove to your interviewer that medicine is the right path for you. Remember that there are scores of others very willing to prove this point too. So, in your answer, make sure you include a memorable example or story that further illustrates your passion for medicine. So, essentially what we are saying is if asked, "how would your mother describe you?", you can't just say "ambitious". You should tell a story of how you did something or said something that helped influence your mum's perception about you as ambitious.
Know what you're talking about
It's a general rule for any interview before attending one that you must do your own research of the institution in question. You must have critical information about the institution and what they do. This will help you sound more prepared and intelligent. It also equips you with questions of your own to ask your interviewer. Make sure you thoroughly sweep through the school's website and glean every piece of information you can on their degree programmes, social life, the medical school, etc. If you do this, you further prove your interest in the school and its programme for which you're applying.
Keep it 100% medicine! Throughout your interview, always keep it at the front, back, left and right of your mind (assuming your mind is a square. Lol) that you're in an interview for a medical programme. We will repeat it again; dozens of others are also envying that one spot you're aiming for. If your answers do not show a 100% commitment to the medical field, guess who won't be getting accepted into school? Exactly. Before going into the interview, make sure you practice answering questions that are medicine-oriented. Questions like "why medicine?" or "what are your goals in the medical field?". This will give your answers better form and will help you not to stray while answering and start sounding vague.
Please, don't act your age
Act older even if it's just a bit. Remember that we told you that your maturity will be assessed as a candidate during your interview. So, you don't want to act like you just finished from high school, even though you actually just did and the interviewers also know that too. You should be aiming to act like a college senior. That seems like a lot, yeah? But there are simple ways to nail this; and with constant practice, you should do just fine. First, be confident, this will give you a cool, calm, and collected demeanour. Two, make sure you maintain a good posture and give a good grip when you shake hands. Three, give brief pauses before answering questions so you can collect your thoughts and avoid giving, rushed, spontaneous answers. Pausing this way also keeps you in control of the pace of the interview.
READ: Picking the Right Programme for You: BS/MED or Premed
Practice to Pass BS/MED Programme Interview
There will always be a clear difference between those who prep for an interview and those who just go in blind. Always. The best way to prepare for any interview is to simulate the experience you are most likely going to experience at the interview. You should be able to find some platforms like that on the internet where you can do a mock interview.
So, finally, medical programme interviews are very crucial. It is the final step in the grueling application process into combined BS/MED programme. It is also arguably, the most important step in getting into the programme of your choice. In this interview, you are assessed to find out your potentials both as an undergrad student and as a medical student. Of course, the five tips we have given are definitely not all you need to pass your BS/MED programme interview. But they are definitely powerful points to keep in mind as you prepare and practice for your interview. We wish you the very best as you practice!
Remember to stay with Effiko. We keep you updated with all you need to know about BS/MED programme and other undergrad and postgrad programmes. And, as usual, don't forget to share!