The process of studying to become a medical doctor varies from country to country. That is why there's a lot you need to know about the BS/MED programmes. In Nigeria, for example, the student gains admission into a university to study Medicine and Surgery. S/he takes one year of prelim science courses after which s/he continues for another 5 years and at the end of the time period of 6 years altogether, he earns the degree: MB.BS.
In America though, things are slightly different, and there are two ways. The more popular way is to get an undergraduate admission into what is called a premed programme for four years, after which the person comes out and applies to med school; writing the MCAT, and all that. And then there's the other method which is to apply for a BS/MED programmed. This programme is what we are going to be discussing today.
So, if you're looking to study in the United States of America, and you're pretty sure you want your career path to be in Medicine, then you might want to go through a programme that expedites the whole process. And if you know anything about the medical degree programmes, anything to save, even one year should be music to any student's ears and here's an alternative that offers you just that: the BS/MED programme.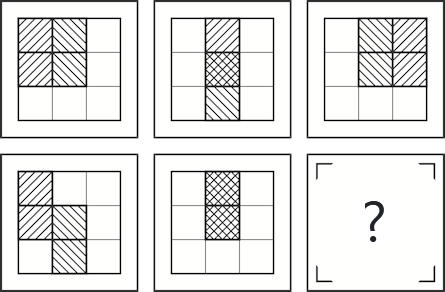 IQ test: what is your IQ score?
How smart are you? →
The BS/MED programme offers a more streamlined and focused programme for those who, from the start, have decided what career they want to dedicate the greater part of their lives to. So, are you one of those insistent on a Doctor of Medicine degree, then read on to get the full gist about the BS/Med programme. In this article, we shared all you need to know about the BS/MED programmes.
What Exactly is a BS/MED Programme?
The first thing you need to know about the BS/MED programmes are the basics. As the name suggests, it's a combined programme where you get to pursue your Bachelor's degree and head straight for med school. No stops. So, long and short, by the time you get accepted at your school, you're getting accepted for premed and med school all at once. Usually, what happens is that the school has its own med school, or partners with a med school to offer the medical programme that you're aspiring for.
Of course, the fact that you get accepted into such a programme is not a carte blanche to do whatever you want, thinking that you'll definitely get a spot in the medical degree programme. No. You still have to meet certain requirements, such as a good GPA and MCAT score too.
READ: Becoming a Standout BS/MED Programme Applicant
Early Assurance Programmes
Then there are Early Assurance Programmes…
And what are these programmes? Early Assurance programmes are another route to go for those who have decided on taking the career path of medicine. So, what happens is this: some schools offer these programmes for students like you who have made that decision. When you get accepted, at the end of your sophomore year (second year), you can then apply to med school. Of course, acceptance will be based on how well you do in the first two years at your undergraduate programme.
Are you getting a little confused about the difference between the Early Assurance programmes and the BS/MED programmes? Well, don't be. It's pretty simple. This is how it works. Both of them give you a sort of assurance from the start that you'll be accepted in med school. However, for the BS/MED, you are applying for both med school and premed at the same time, while Early Assurance programmes will require you to apply for med school after your sophomore year. Do you get it now? You apply for med school after your second year with the Early Assurance programmes, but for the BS/MED programmes, you already did that when you applied from the very beginning and only have to meet the minimum requirements to get into med school without applying again.
So, don't pressure yourself, if you don't get into the BS/MED programme, you can also go the way of the Early Assurance programmes. This way, you'll have two years to decide, and should you end up deciding on it, you'll still graduate. So be calm and make a calculated choice.
Should I Pursue a BS/MED Programme?
So, here's the big question: "to pursue or not to pursue a BS/MED programme?" Deciding to pursue a BS/MED programme is by no means, a small decision. It goes without saying that you need to be absolutely sure. It's common knowledge that not many teens know exactly what they want to do by the time they are done from high school, (and that's okay), hence the reason the American educational system allows you some time to explore broad fields before settling on one area or even changing your major altogether. Therefore, taking the path of the BS/MED programme, requires a high level of maturity and self determination even as a teenager. If, however, you are sure without a hint of doubt that medicine is the one for you, then you're very much welcome to consider a BS/MED programme.
Getting admitted into a BS/MED programme is, understandably, more competitive than going through premed. Those who go through premed have college coursework and MCAT scores to help them prove their mettle to the admissions committee, you have just your college application. So, it goes without saying, your application: extracurricular, test scores, grades, everything must be exceptional. Your recommendation from teachers must be strong, with high scores on science SAT Subject Tests, AP exams, and SAT/ACT; not to forget that your GPA must be high too. While it is true that from school to school, admissions into BS/MED programmes vary in competitiveness, the BS/MED still ranks highest in competitiveness when compared to any programme offered in any given school. Slots are even often limited to 20-30 students per session.
The good news, however, is that the programme is not without its advantages. For one, the process is more streamlined as you no longer have to apply for med school. Plus, a few students actually testify to feeling a bit freer academically, knowing that they've already been accepted into med school. So, in essence, although there are still strict requirements to be kept, you can, at least, be rest assured that you wouldn't need to prove your commitment to your field with course work.
READ: Nailing Your BS/MED Programme Interview
What's the Best Strategy to Use When Applying for BS/MED Programmes?
One important thing you must know about the BS/MED programmes are the application process. The best strategy is encapsulated in this age long adage: do not put all your eggs in one basket. Be smart! I know it might be very tempting to decide on medicine right from high school, especially if you've stayed very close to strong role models, volunteered at a hospital or done some research programmes that have helped you test the waters, but you have to be a bit careful and strategic when making a decision to apply for an exclusive programme such as the BS/MD.
In the first place, these programmes are extremely competitive. You'll need to get a GPA of, at least 4.0, test scores in the 95th percentile, exceptional extracurricular and recommendation, and even at that, admission isn't 100% sure. A more balanced approach? Try putting your eggs in more baskets. How? Keep reading.
First of all, try to pick out several BS/MED programmes that interest you and then select two target schools and two reach schools that you'd apply to. While doing that, also apply to several other schools that do not offer BS/MED programmes but offer strong science or biology courses or premed programmes.
You can even apply to schools with strong programmes in the humanities and liberal arts. Doesn't make sense? Of course it makes sense. Look, these days many med schools are looking to accept students who have broad undergraduate experiences so that in the end, they can churn out medical practitioners that are well-rounded and not just limited to knowledge, skills, and experiences from the medical profession alone.
There's nothing wrong with deciding on time what you want to study even if it's right from high school, however, remember that there are several means to an end. Just keep your eyes on the ball, and don't get discouraged even if you miss getting accepted into a BS/MED programme.
Accelerated BS/MED Programmes
As the name suggests, these programmes give you a consolidated course of study. So, rather than follow the traditional method of four years premed and four years med school making a total of eight years, you could, instead, spend a total of seven or six years. Sounds appealing, yeah? Well, it's not all fun and games as you'll have to work on your degree all year round. That means, no summer breaks for you to pursue any other personal interests or plans. But, at least, on the plus side, you'll be finishing early and entering the labour market at a younger age.
READ: Picking the Right Programme for You: BS/MED or Premed
Schools that Offer Six-year BS/MED Programmes
Another thing you must know about the BS/MED programmes are the varying options each school offers. Six year BS/MED programmes are the least common programmes you'd find because of the speed at which one must progress in order to meet all the requirements. And you'll be doing all these in only 75% of the normal time. If you're thinking of a 6 year BS/MED programme, just keep in mind that you'll be eating, drinking and breathing coursework for the first two years because you'll basically be completing a four year undergraduate programme within these two years. And even in med school, the pace most likely won't slow down. Some can't endure this pace at all, and even some school who once offered the 6-year BS/MED programme had to discontinue the programme and go with a more traditional timeline.
Schools that Offer 6-Year BS/MED Programmes
There are still schools that offer 6-year BS/MED Programmes and they are:
California Northstate University
Howard University College of Medicine
University of Missouri – Kansas City
Schools that Offer 7-Year BS/MED Programmes
These are a bit longer than the 6-year programmes, obviously, but they still offer an accelerated programme option. And just like 6-year programmes, you'll have to be willing to make sacrifices in areas of free time and hobbies.
Here are schools that offer 7-year BS/MED programmes.
Boston University (BA/MED programme)
California Northstate University
City College of New York School of Medicine
Drexel University
Florida Atlantic University
Florida Gulf Coast University
George Washington Columbian College of Arts and Science
Florida State University College of Medicine (although not specifically a 7-year BS/MED programme, it can be completed as such)
Northwestern University/Feinberg School of Medicine
Rensselaer Polytechnic Institute/Albany Medical College
Rutgers New Jersey Medical School
University of Nevada
University of South Florida
Schools that Offer 8-Year BS/MED Programmes
These programmes are the most favourable of all the BS/MED programmes options as they offer a more rounded experience for the student since you won't be pressed for time as with accelerated programmes. Even though you won't be graduating on time, at least you know that you have your admissions into med school on lock down before beginning your undergrad work. Plus, you have a little more time for yourself.
Schools that offer the 8-year BS/MED programme include:
Baylor University/Baylor College of Medicine
Brooklyn College/SUNY Downstate Medical Centre
Brown University (this is the only combined programme in the Ivy League)
California Northstate University
Case Western Reserve University / CWRU School of Medicine
Drew University / Rutgers
Florida Atlantic University
Georgia Regents University / Medical College if Georgia
George Washington Columbian College of Arts and Sciences
Hobart and William Smith Colleges
Hofstra University
Indiana State University
Rice University / Baylor College of Medicine
Rutgers
Siena College / Albany Medical College
St. Bonaventure University / George Washington University School of Medicine
St. Bonaventure / SUNY (open to New York residents only)
Stony Brook University
University of Alabam
University of Cincinnati
Union College / Albany Medical College
University of Colorado
University of Evansville
The University of Connecticut
University of New Mexico
University of Pittsburgh
The University of Rochester
University of the Sciences
University of Southern Indiana (open to residents of Indiana only)
Virginia Commonwealth University
Washington University in St. Louis
Wayne State University
READ: The Complete List of BS/MED Programmes in the United States
Bottomline
In the end, the BS/MED programmes are not for everyone, so if they don't work for you feel free to pursue other means. However, we've shared all you need to know about the BS/MED programmes. If you've gone through this and you still think BS/MED programmes are the way to go for you, then let's do this. There are still more posts on the way concerning this programme, so keep it locked with Effiko. Meanwhile, feel free to share this post. And remember, think long and hard before you make your decision. May the force be with you! lol!