When it comes to undergraduate admissions in the United States, it's a well-known fact that the toughest of all schools to get into are those in the Ivy League. In fact "snobbish" isn't a word that the Ivy League is unfamiliar with. It has been used to describe schools of that league by so many people, in so many quarters. But according to US News, even within the Ivy League, Stanford still holds the lowest acceptance rate (especially in the 2015/2016 academic session) of 5% with Harvard following closely after with 5.3%.
However, here's what will blow your mind. Acceptance into combined medical programmes such as the BS/MED is equally as competitive as getting into Stanford and Harvard! And no, we kid you not! In fact, depending on what side you're listening to, or even more factually, when we take a look at the numbers, we find that getting into such programmes as the BS/MED, is probably even more difficult, even if it's by a bit. But hey all these stats of doom will not help us right now. How can you apply for BS/MED programme? How can we get you to become a standout applicant?
So, without further ado, let's get down to business. Now, a few stats here and there could scare you. But remember that there are always several means to every one end. And even if you don't get into a BS/MED programme, there are still several other options you could try. Keep reading while we take you through the nitty gritty of combined medical programmes admissions.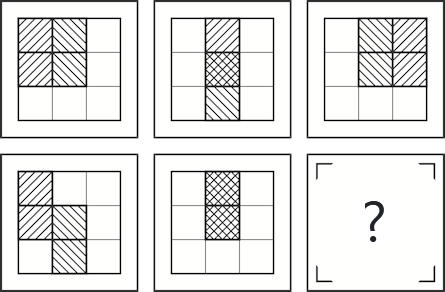 IQ test: what is your IQ score?
How smart are you? →
READ: Nailing Your BS/MED Programme Interview
Stages of BS/MED Programmes Admission
There are Two Stages…
Yes, that's the first thing to know before you apply for BS/MED programmes.
Now, first off, admissions into BS/MED programmes occur in two stages. There's the first stage when you, as the candidate, get to find out if or not you were invited for an interview for the programme. At this stage, you cannot tell whether you have been accepted or not. Finding out whether you've been accepted or not happens at the second stage.
So, quick fun fact. Of all the candidates who apply for BS/MED programmes, only a tiny fraction gets invited for an interview, usually only about 10%. Then of the 10% who attend the interview, only 4% get accepted at the end of the day.
So, what's the long and short of all the previous paragraphs? That BS/MED programmes are tough to get into, without mincing words. If you're going to stand out, then you have to be prepared to put in the work. That means you have to be 100 in the following areas: your academics, extracurricular activities, and of course, in the sight of your teachers and mentors. That's because you'll need pretty strong recommendations.
Let's zero in on each of the composite areas, shall we?
Academics
If you must apply for BS/MED programme, then your academics must be on point. You can break down the academic part of your application plan into four subareas. That's your GPA, your class rank, AP courses, and SAT Subject Tests. You must get stellar grades/scores on these to be a standout candidate.
Firstly, let's talk briefly about your grades. Programmes like the BS/MED usually expressly mention a GPA minimum. That's to filter through the thousands of applications they receive every year. Now to ensure that your application is one of those heavy enough to sit atop while others float away, you should be aiming for something above a 3.5 GPA. Most times, the GPA minimum is 3.5, and you sure know better than to aim for the benchmark.
Next, we mentioned class rank. Aim to be in the top 5% of your class cos that's where the ideal candidates usually fall. But if you can't, the top 10% will also do. However, anything below the top 10% will put you in a dicey place. Watch it.
Third, take as many AP courses as you can. By taking these advanced courses, you prove to the admissions committee that you can handle advanced courses and therefore, have a very large chance of coping well and succeeding in college. AP courses you should be taking should be in physics, chemistry and biology. These will be given more weight since the course in view is medicine.
Lastly, don't forget to also take SAT Subject Tests in math and science. You need these tests to prove to the admissions committee that you have a strong affinity for the sciences. That's one quality that every aspiring medical doctor must have.
READ: An Introduction to BS/MED Programmes: Everything You Need to Know
Extracurricular Activities
Having a robust extracurricular life can come in handy when you want to apply for BS/MED programmes. While it might look like the paramount thing to think about when considering a BS/MED degree is your academics, the truth is that it's not always so. There are other aspects that are pretty important too, if not more important than your academics. There are two very important sides to a doctor: the brains and the heart. None can stand independently without the other.
You've got to be interested in medicine, and have the brains to back it up. But you've also got to show a genuine and passionate interest in helping people. Excelling in your academics with stellar grades and test scores as proof already validates the first side of the doctor: the brains. But to prove that you have the heart, you have to engage in some extracurricular activities, and not just any kind either.
This aspect of your application is so important. It's nearly impossible for you to stand a chance at getting in if you don't have a plethora of community service or volunteer work to your credit by the time you're applying. You should consider things like volunteering at a hospital, shadowing a doctor, whether a young physician or a specialist, or even participating in a summer research programme. These activities help to show your affinity for science and medicine. It further emphasizes your commitment to the field as you most likely already mentioned in your essay.
And the activities do not end in the hospital and lab. You should also work to get into a leadership position of certain clubs and/or organizations. In all ensure, that your extracurricular centre more around biology and chemistry. Other activities you should also consider, and which centre around biology/chemistry include competitions such as the American Chemistry Society competitions or positions such as being an officer of the Science Olympiad at your school.
Recommendation
Even with all we've said, it's still pretty difficult to get a good and comprehensive understanding of who you really are just from grades and extracurricular activities. Let's face it, documents stating academic prowess and excellence in extracurricular activities hardly say much about your personality. And that's where the letters of recommendation come in. You'd agree that it helps a lot, not just in BS/MED admissions or admissions generally, but in anything at all, when someone is able to put in a good word or two for you.
So, that said, who should write your letters of recommendation for you?
For an admission such as a BS/MED, it only makes sense that you have, at least, one of your recommenders come from someone in the field, i.e. a physician; or at least, someone from any of the healthcare related extracurricular you participated in. By presenting a spectacular recommendation from such persons vouching for your passion in medicine, you automatically become more appealing as a candidate, because it helps you further confirm to the admissions committee, that you're truly committed to the field of medicine.
You'd need another recommendation, and this one should come from your science teacher, this time around. If you can work it somehow, then make it your biology teacher, for obvious reasons. The first recommendation portrays you to the admissions committee as someone genuinely passionate about medicine but this other one from your teacher shows them that you are also passionate about studying the sciences.
These two types of recommendation letter are very key to preparing a solid BS/MED application.
READ: Picking the Right Programme for You: BS/MED or Premed
Finally
From our post you must have seen that preparing for and applying for BS/MED programmes is quite competitive. In fact, they are the most competitive undergraduate programmes in the United States. The numbers and stats are even enough to scare anyone away from trying at all, but don't let them scare you. What you need to do is to arm yourself with information which we have equipped you with (and will keep equipping you with) in this post and a series of others.
However, as the Chinese proverb says, the best time to plant a tree was 100 years ago, the next best time is now. So, yes, you might have lost some time preparing for your BS/MED application, however, now that you know how to apply for BS/MED programme, hit the ground running. Whatever you do, just ensure that you build a profile strong enough with good grades, test scores, extracurricular activities, and recommendations. This will definitely take hard work, but hey, you already knew that from the start, didn't you? The good news though, is that all the hard work eventually pays off.
So, that's all for now, folks. Stay with Effiko for more on BS/MED programmes and other undergraduate, as well as postgraduate programmes. Did this post help you? Of course it did! As you know, sharing is caring so don't forget to share! Till next time, from us to you, it's ciao!