An F1 international student visa is a non-immigrant visa that allows you to enter the United States and study in any institution approved by the Student and Exchange Visitor Program. Even if you've confirmed your admission status, you can't enter the US without an F1 visa. 
One of the requirements that qualifies you to apply for an F1 international student visa is to show proof of your funds. The purpose of this is to demonstrate your financial capacity to comfortably support yourself for at least the first year of study in the US. This fund could be from your personal savings, scholarship or financial aid.
The regulatory bodies just want to be sure that with this fund, you can comfortably pay your tuition fees, living expenses and provide for your dependents (if applicable), without working full-time. Remember, your F1 international student visa doesn't permit you to work full-time in the US.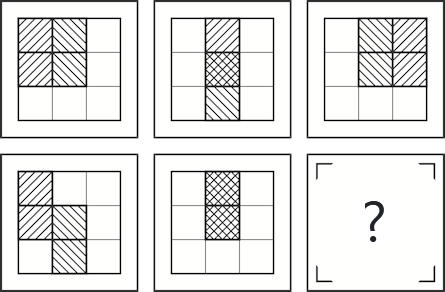 IQ test: what is your IQ score?
How smart are you? →
READ: Applying for a US Student Visa in Nigeria
Requirements for Showing Proof of Funds for F1 Visa
Your proof of funds vary according to the state and institution. Make sure you check the school's admission office and US embassy or consulate in your country for recommendations of the particular financial documents you need to provide.
Most universities in the United States accept only proof of liquid assets. Liquid assets are financial resources that are readily available in cash or you can convert to cash. US universities or embassies prefer to see liquid assets like your savings account because they want to ensure that you have easy access to the funds whenever you need it. 
Some of the documents you'll provide includes, but is not limited to: 
Original bank statement
Fixed deposit receipts
Employment letter or pay slip showing your annual salary
Original income tax statements for the last three years
Property documents
Property valuation reports
Gold valuation report
Stock or share certificates
Mutual funds statement
Insurance policy statement
Original affidavit of support from a sponsor
Financial aid letters
Scholarship letters
Grant letters
Loan letters
Solvency Letter
In a situation where you don't have liquid assets as listed above, you can get a solvency letter. A solvency letter is also known as a capacity certificate. It is a letter from the bank stating that you or your sponsor is capable of raising funds for your study abroad. This letter contains details of assets that you can mortgage to acquire a loan from the bank if need be.
Using a solvency letter works sometimes. However, there are certain occasions where the university may reject your solvency letter. When such happens you have no choice but to provide documents showing proof of liquid cash. 
READ: Studying in the USA on a Limited Budget
Guidelines for Showing Proof of Funds for F1 Visa
1. Make sure you provide original copies of the documents.
2. All documents must be written in English. If the documents are written in your indigenous language, you must attach an official translation.
3. Don't print the monthly statement your bank sends to your email. Printing a bank statement from your online banking app won't work either. That document showing your bank transaction history doesn't count as an ideal bank statement for your visa application.
4. An ideal bank statement for an F1 visa should be a single page document. It should bear the bank's official letterhead with the name of the account holder and account number.
5. Your name must be displayed as the account holder on the bank statement. If your using a sponsor, your sponsor's name must be displayed as the account holder.
6. The bank statement should clearly show your account balance and currency. Remember, your account balance must be equivalent to the total amount of funds indicated in your visa application form.
7. The statement should be printed or electronic, not hand-written.
8. Your bank statement must be signed and stamped by the bank.
9. Financial documents like bank statements and income tax statements must be dated within the last three(3) months. Anything older than that will not be accepted. 
There's more…
10. Don't be tempted to ask your friend or relative to transfer funds into your account at once. This could raise the suspicion of the visa office as they may want to inquire about the source of your funds.
11. When using a private sponsor like your parents, relative or friend, you must include a consent letter indicating the relationship between you and your sponsor, the amount and extent of support.
12. If your sponsor is a US citizen, he or she would have to fill the I-134 affidavit of support form, which requires them to cover any expenses you can't afford.
13. If your sponsor is an entrepreneur, you must provide a balance sheet of his or her business for the last three years.
14. In case your sponsor is into agricultural business, you have to provide the appropriate land papers along with the balance sheet.
15. If you're submitting a financial aid or scholarship letter, make sure the name of the organisation or institution is displayed on the document. The awarded funding amount should be clearing written. They must also indicate that they will disburse the funds will in your first year of study. 
16. When gathering your funds and preparing your financial documents you need to consider factors like inflation and foreign exchange rates.
17. Paying your tuition fees in advance is a good way to show proof of funds, but it is not a requirement to obtain your F1 visa.
18. Prepare to answer questions they ask regarding your proof of funds at the visa interview. Speak with clarity and eloquence. 
Bottomline
This may seem like an overwhelming process. However, with proper planning and thorough documentation, presenting your proof of funds will be easy peasy. You can start now by updating all your documents and keeping them organised. If you do it right, your F1 visa will be approved in no time.