One requirement for working as a nurse in the United States is to get an H-1B visa. The H-1B visa is also known as the Person in Specialty Occupation Visa. A speciality occupation requires the application of theoretical and practical specialised knowledge. It also requires you to get a bachelor's degree or its equivalent in that area of specialisation. Only individuals who occupy such specific job roles are eligible for this visa.
Professionals who are qualified for an H-1B visa are doctors, nurses, healthcare professionals, lawyers, accountants, architects, professors, IT specialists, analysts, engineers, and so on.
If your job falls into any of these categories and you have a job offer in the US, then you are eligible for an H-1B visa.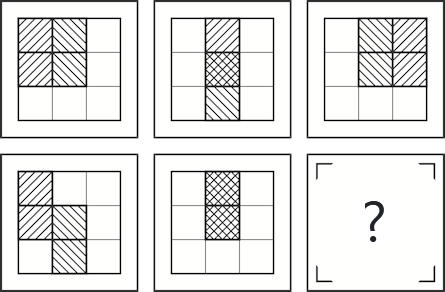 IQ test: what is your IQ score?
How smart are you? →
READ: How to Apply and Get Nursing Jobs in the USA from Nigeria
H-1B Visa Duration
The H-1B visa is valid for three years. Afterwards, you can renew it for another three years. That's a total of six years in the United States. With this visa, you can apply for permanent residency in the United States. The visa also allows your spouse and unmarried children under the age of 21 to join you in the US for the duration of your stay.
Requirements for the Visa 
H-1B visa is an employer-sponsored visa. That means you must already have a job offer in the US. The onus falls on your employer to petition for your H-1B visa with the US immigration office.
Here's a list of the documents your employer is expected to submit on your behalf.
Copy of your degree/educational certificates
Official transcripts of your university education
Letter of current employment 
Proof of previous employment and experience 
Relevant training certificates
Passport photograph
Visa application fee payment receipt 
How to Apply for an H-1B Visa
Remember, your employer will kick-start the H-1B visa application process. These are the steps he must follow:
Step 1: Labour Clearance and Certification
To obtain the H-1B visa, your employer must justify the exclusive need for you (a foreign worker) in their workforce. First, your employer will file an approved Labour Condition Application (LCA) form. You can submit the form online through the Department of Labour online portal. The LCA form contains information about your job role, salary, office location and working conditions. 
By completing the LCA form, your employer is assuring the US government that your paycheck will be equal to or greater than what's obtainable for that position in that location.
He also attests that you will work under good conditions. Once the LCA has been approved, your employer will receive a labour certification.
Step 2: Filing for H-1B Petition via USCIS 
After receiving the labour certification, your employer will file for an H-1B petition. This is done by filling the non-immigrant worker form I-129 with the USCIS. He will have to pay a filing fee and submit the following documents:
Your resume
Employment agreement
An experience evaluation 
Proof of your educational qualifications 
Relevant training certificates
Professional membership documents
A letter of support
The USCIS takes 3-4 months to process the petition application. Once the petition is approved, USCIS will send your employer notice of action form I-797. A receipt number will be printed on the form.
Step 3: Complete Your Visa Application 
Afterwards, you can apply for the visa by filling out the online visa application form. You will submit a passport photograph alongside the form following these instructions. Then, submit the receipt number on the notice of action to schedule an appointment for your visa interview.
Visit a US embassy or consulate nearest to you for your visa interview and pay the non-refundable visa application fee. When your visa is approved, you may be required to pay a visa issuance fee.
If you and your employer adhere to these three simple steps, your visa will be approved in no time.