Obtaining a credential evaluation is a critical step in your plan to work as a nurse in the United States of America. The credential evaluation entails scrutinising your academic/professional credentials and travel documents to ensure that you are eligible to work as a nurse in the USA.
Three companies in the USA offer credential evaluation services. They include:
Among the trio, CGFNS is the most popular and universally accepted credential evaluation service. That's why we recommend you use CGFNS before trying out other options.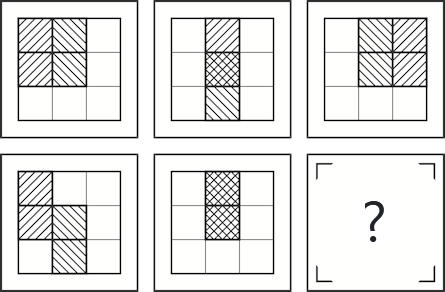 IQ test: what is your IQ score?
How smart are you? →
READ: How to Apply and Get Nursing Jobs in the USA from Nigeria
CGFNS provides credential evaluation through four distinct steps for Nigerian nurses who want to work in the US. They are:
Step 1: Credentials Evaluation Service (CES) Professional Report
The first step to obtain your credential evaluation is to submit your credentials and transcript from your secondary school and nursing program. This process evaluates the authenticity of your documents and compares your training with the nursing standards in the UK. They will also verify if you've received a quality education in five key areas of nursing; paediatric nursing, psychiatric nursing, neonatal nursing, and adult medical/surgical nursing.
This process requires an application fee of $350, and it takes 6 to 8 weeks. However, if you do not submit original or sealed copies of your transcripts, the process will take longer.
If your transcripts aren't in English, you must submit a translation of the original documents. If your school can't translate the documents, the CGFNS can help you translate the documents at an additional fee.
Step 2: The Certification Program
After completing step 1 of the credentials evaluation, you will be required to take the CGFNS Qualifying Exam. You can't obtain the credential evaluation without passing this test. The test evaluates your competence as a nursing professional. It contains multiple-choice questions that cover standard nursing practices, effective care management, health promotion and maintenance, and psychosocial/physiological integrity.
Before sitting for the exam, you must pay an application fee of $445. The duration of the exam is approximately 3 hours. Your result will be ready within two weeks of writing the exam. If you pass, you will receive a CGFNS Certificate.
In some states in the US, passing your CGFNS qualifies you to sit for the NCLEX-RN.
If you don't pass, you have a maximum of two years to write and retake the test. You don't need to travel to the US to write the exam as it's held thrice yearly at over 40 testing centres across the globe. So, you can write the exam in any of the accredited centres in Nigeria.
Step 3: Credentials Evaluation Service (CES) Academic Report
This step is exclusive for nurses pursuing further education in U.S. institutions of higher learning. As a nurse looking to work abroad, you don't need this. However, it's worthy of mention in case you decide to further your studies in the U.S.
The CES Academic Report reviews the nursing education you've received outside the United States. The report is purely advisory. They do not make specific placement recommendations. This process also required an application fee of $365.
Step 4: Visa Credentials Assessment (VS) Certification
This is the final step in the credential evaluation process. It is a comprehensive screening program you must complete before receiving a permanent or temporary occupational visa to work as a nurse in the United States.
You will be required to submit the following documents before obtaining your credential evaluation:
Official transcripts of your secondary and university education.
Current Registered Nurse (RN) licence and registration
All nursing-related licences, registrations, and diplomas.
Proof of English proficiency
Passport photograph
CGFNS qualifying exam result
NCLEX-RN result
You will also pay an application fee of $540.
Conclusively,
With this information, you are ready to obtain your credential evaluation to work as a nurse in the US. It may seem like a rigorous process, but if you adhere to the instructions carefully, you will be done in no time. We wish you all the best in your pursuit of greener pastures in the USA.