As a student looking to study in the United States, F1 Visa is one of the most common terms you will hear often. This visa is your gate pass to higher education in the United States.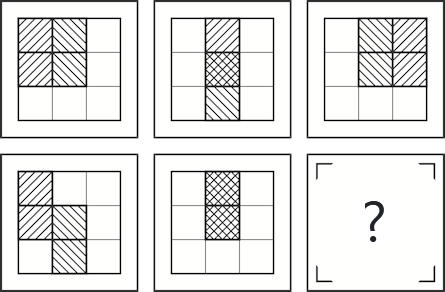 IQ test: what is your IQ score?
How smart are you? →
Before you ask, let's explain what it means.
What is an F1 Visa?
F1 Visa is a non-immigrant visa granted for five years. It is issued to international students seeking to further their education in the university, college, high school, language training program, and other academic institutions.
Now, let's talk about how you can get an F1 Visa.
Eligibility Criteria for F1 Visa
Getting an F1 Visa is not a walk in the park, but it is doable. To qualify for the visa, first, you must prove that you intend to return to your home country after completing your study program. Remember, it's a temporal visa for study only. If your visa interviewer gets the impression that you want to remain in the US permanently, they may reject your visa application.
Also, you must present proof of your official acceptance to a school or academic institute in the United States, along with some financial requirements. These financial documents should show that you must have sufficient funds to cover your school bills and study expenses in the US.
If you don't have enough financial resources, you can submit a document showing proof of a relationship with a sponsor who can foot your bill. Preferably, your sponsor should be a US permanent resident. This may be a good time to reach out to a friend or family member who lives in the United States. You can submit your birth certificate, sponsor's payslip, job details, or bank statement.
You must also submit documents showing ties to your home country. It could be family ties, assets, bank accounts, or properties requiring you to return to your country upon graduation.
The F1 Visa Interview
After applying for your F1 visa, you will be scheduled for a visa interview at your country's US consulate or embassy. It is a brief interview between you and a visa officer that establishes whether or not you meet the visa requirements.
Not all F1 visa applicants will be interviewed, especially students under 13 or above 80 years old. If you fall between these age limits, then you will be interviewed. You can schedule the interview through the US embassy or consulate in your home country.
If you ace the interview and they approve your visa, you will receive it at least 30 days before your academic program starts. So, make you schedule your interview as early as possible so that you can meet up with the deadline.
READ: Choosing a College in the United States: Where Do I Start?
How Does the F1 Visa Interview Work?
Every visa applicant's interview is different. Your interview experience largely depends on your interviewing officer and your personal plans for the visa. Some interviews are very formal, while others are more conversational. Every interviewing officer is usually interested in finding out two things about your time on your visa.
1. What is your intention of studying in the US?
2. Can you afford your stay and study in the US?
Most of the questions the interviewer will ask will focus on these two topics. So, you must be prepared to adequately answer questions regarding your educational plans and financial support while on the F1 visa. Ensure you provide sufficient information to convince your interviewer that you are eligible for the visa.
Requirements for Your F1 Visa Interview
During your visa interview, you will be required to present the following documents;
I-20/SEVIS form issued by the U. S University
Completed DS-160 visa application form
Receipt of your visa application fee
SEVIS receipt fee
Visa appointment letter
Passport and recent photograph
Academic certificates/documents, including your transcripts, SOP, original GRE, IELTS, and TOEFL results.
Proof of Funds
READ: How to Show Proof of Funds for F1 Visa
Questions to Prepare for the F1 Student Visa Interview
During the F1 Visa interview, you will be asked questions ranging from information about your desired school of study to how you will pay for your education and living expenses in the US.
You must be prepared to answer these questions satisfactorily and other random questions. Many applicants are caught off-guard by random questions they did not expect. You must be well-equipped, so it doesn't happen to you.
Here are some questions you should expect at your visa interview. Kindly note that these are sample questions to help you prepare. Although it is not an exhaustive list, it contains possible questions you may be asked in your interview.
Part 1: Study and Travel Plans
In this part, the interning officer will ask questions about the university you have applied to.
▪︎Which university did you complete your undergraduate or graduate study, and what course did you study?
▪︎What year did you graduate, and what GPA did you graduate with?
▪︎Why don't you want to further your studies in your home country?
▪︎Can you explain to us why you changed your field or career?
▪︎Why do you want to study in the United States?
▪︎Why didn't you choose to go to any other country like Canada and the UK?
▪︎Is it your first time in the US, or have you visited before?
▪︎How many universities did you apply to and why?
▪︎What are the names of the universities you applied to?
▪︎Why did you choose these universities? Do you know anyone there?
▪︎Did you get accepted by all of them?
▪︎Tell us about the universities you got accepted to? Where is it located, and which degree are you planning to study?
▪︎Which professors are you in contact with from the US university?
▪︎Are you also planning to enroll for a Ph.D. in the US after completing your master's degree?
▪︎How long are you planning to stay in the US?
▪︎After completing your studies, what next?
▪︎Do you have plans to return home after your studies?
▪︎Do you think you deserve to get an F1 visa?
▪︎What are your plans if your student visa is not approved?
Part 2: Bank & Finance
This part is critical, and you must be prepared to answer questions correctly. Here, the visa officer wants to know if you can foot your bills in the United States.
As you may already know, living in the United States is quite expensive and travelling with an F1 visa means you can't apply for a job. That's why they are keen on knowing how you intend to support yourself financially. Refrain from lying about your financial status, as this can jeopardise your chances of getting the visa.
You must bring your bank statements, transactions, passbook, latest transactions, and other finance-related documents for this part.
These are the questions to expect;
▪︎Who is paying for your education?
▪︎How are they able to pay for it?
▪︎What are their professional background and monthly/annual income?
▪︎What do your parents do for a living? How long have they been working, and how much do they earn?
▪︎How much does your university cost for a year?
▪︎Did your sponsor pay for all of it, or did you also obtain a loan?
▪︎If your sponsor pays your tuition fees, how will you pay for accommodation, transportation, and other miscellaneous expenses?
▪︎Please show us your current bank statement.
▪︎If you plan to stay for two or three years, how will you finance your education and living expenses?
▪︎On your bank statement, we can see large portions deposited recently. Please explain.
Part 3: Relatives & Family Members
Remember the answers you filled in the DS160 form for this part of your visa interview. This is to ensure that your responses are in sync.
▪︎Do you have siblings? If yes, how many?
▪︎Are any of your siblings living in the US?
▪︎Where do your parents live?
▪︎Do you have any other relatives who live in the United States? Which city do they live in?
▪︎What do your siblings/relatives do in the US? Do they work or study there?
▪︎Do you have any relatives studying at the same university you plan to attend?
Part 4: Work & Job
This part is where they try to get an idea of your plans to leave or remain in the United States. Expect questions like;
▪︎Why do you want to leave your current job to study abroad?
▪︎Can we see your CV?
▪︎How do you earn at the moment?
▪︎Do you have any savings?
▪︎Do you have plans to work abroad?
What is your salary at the moment?
▪︎Do you plan to stay in the US after your studies?
READ: List of Schools with Fully Funded Scholarships in the United States
Tips on How to Prepare for the FI Visa Interview
Now you know how the F1 visa application works and the questions you will be asked at the visa interview. Let's talk about how you can prepare to ace your F1 visa interview.
Your first goal when meeting your interviewer is to make a great first impression. That sets the tone for the rest of the interview. If you've made it this far in the visa application process, you sure don't want to mess it up.
Now, the question is; how do you make a great first impression?
Here are some tips to guide you.
1. Dress to Impress
We know they say, don't judge people by their looks. We hate to break it to do, but your interviewer will do the opposite. So, don't be surprised if your interviewer forms an opinion about you based on your looks. Even before you open your mouth to speak, they will check your appearance. If you don't look the part, you won't get that visa.
There are many clothing options, but it's best to go for formal business attire. Something that makes you look smart and professional. You can wear a suit, corporate trousers, a dress, a shirt, and blazers. Keep accessories to a minimum. Ladies, avoid wearing dangling earrings. They can be pretty distracting. Make sure your clothes are clean and well-ironed. You don't want them to see those wrinkles on your shirt. Don't forget to smell nice. A neutral or lightly scented deodorant or perfume will do. Then, complete that look with a confident smile.
Whatever you do, make sure you look as close to your passport photo as possible. If you wore glasses in your passport photo, wear them to the interview. Ladies, don't be in a hurry to get a haircut when you're wearing braids in your passport photograph.
2. Be Punctual
Don't let Africa time (insert whichever applies to your country) ruin your chances of getting a visa. Ensure you are at the interview venue at least 30 minutes or 1 hour before the scheduled time.
Your interview will be grossly displeased if you're absent when you're called in. Whatever excuse you have to give will only make you look tardy. You don't want to start on the wrong foot.
3. Speak Eloquently
Appear confident and speak with eloquence. What you say is as important as how you say it. Communication clearly to get your points across. You do not have to pick up an accent to sound eloquent. If you pronounce the words correctly, your interviewer will understand you just fine.
Some people speak too fast when they are nervous. If that's you, you must learn to pace yourself and avoid filler words such as like, so, and, um, erm, then, etc. You can practice with your friends and family before the actual interview.
4. Keep Your Answers Precise and Concise
Contrary to what you may think, most visa interviews are short, often under 5 minutes. We know you have a lot to say, but keep your answers concise so that you have enough time to answer all the questions. Timing yourself and practising beforehand will help you get better at this.
Be attentive and listen carefully to your interviewer. Remember to be courteous and think before responding. We know you don't sound convincing, but don't lie in an attempt to win over your interview. Your visa interviewer is not new to the job and knows when you are being dishonest. Being dishonest will only increase your chance of denial.
5. Do Your Due Diligence
From the same sample questions we shared above, you can see that your interviewer will ask lots of questions regarding the school and program you plan to attend in the United States. So, make sure you do your due diligence, research, ask questions and be well-informed about the school, course, and career prospects.
It would be an error to look lost when asked questions about the exact reason you're trying to get a visa. You need to know the duration of the program, course outline, result grading, and career opportunities in that field. Think about why you chose that program and how it will help your career path.
6. Prove Your Intent to Return Home
Remember, the F1 visa is a non-immigrant visa. So, you are expected to return to your home country after completing your educational program. Don't be surprised if your interviewer asks questions bordering on that subject. It's all part of the process.
This is not the time to play smart or be politically correct. Whatever your plans may be, clearly communicate that you do not plan to stay in the US after completing your program. Any answer other than this, you will be disqualified from getting the F1 visa.
Conclusion
Getting the F1 visa may seem tedious, but don't lose sight of what's at stake. With the information shared in this article, you are already on the right path to acing your interview and getting that visa. That's all you need to prepare for the F1 visa interview. Our career advisors are just a call away if you need further guidance. Whatever happens, be calm and confident, and give it your best shot. We are rooting for you!