If you are looking to apply for a UK visitor visa for PLAB 2, then you must have passed your PLAB 1 exam. Congratulations! The next thing you need to do is plan for the PLAB 2 exam. As you might already know, the PLAB 2 exam usually takes place in the UK. So, you will need a UK visitor visa to write the exam.
Not everyone who applies for a UK visitor visa to write the PLAB 2 exam eventually gets it. You need to provide enough evidence to the UK embassy. An invitation letter for the PLAB 2 exam is not enough. Many people have been denied even when they submitted an invitation letter. So, the key is to learn about all the requirements and apply with that knowledge.
In this article, we will be showing you how to apply for a UK visitor visa for PLAB 2. This article will guide you through the process and show you the documents you need.
Applying for UK Visitor Visa for PLAB 2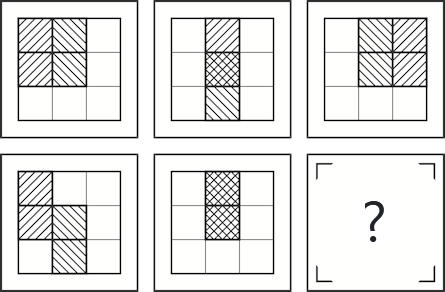 IQ test: what is your IQ score?
How smart are you? →
Here are the steps and documents required to process a UK Visitor Visa
1. Online Application
In the online application, you would be required to provide certain important information. This information includes your full name, passport details, and national identity number. Other required entries include:
Travel information: Here, they want to know when you'll be traveling to the UK and when you'll be leaving. Part of the necessary documents you will be submitting at the visa application center is your cover letter, so ensure that it contains more details about your travel information.
Purpose of Visit: Here, it is often advised to select the option stating "business, including sports and entertainment." After answering "No" to the other options, select "Take the PLAB or OSCE." 
Personal Information: This entry covers your home address and mobile number. Afterward, you'll be asked to fill in some information about your parents, such as their names and dates of birth.
Other information you will be required to provide include your employment details, the amount of money you intend on spending, accommodation details, past visa refusals, and any criminal conviction.
Finally, after providing all of the above information, you will be redirected to a declaration page. On the declaration page, you will be asked to select a date and time with a visa application centre. You can check out some locations here.
However, do not select an appointment if you haven't uploaded the necessary documents. You could just save your information and wait for a link, which you will receive via email.
2. Submission of the Necessary Documents
First off, the documents required for uploading at this stage depend on each person's personal circumstances. They are not the same for every individual. However, these two documents are always required of every applicant:
A valid passport.
Proof of your PLAB 2 booking confirmation, which is usually an email confirmation of your PLAB 2 from GMC UK (General Medical Council UK).
Other documents include a cover letter, PLAB 1 results, IELTS results, primary medical qualification, evidence of family members, evidence of home address, sponsorship letter, salary certificate and bank statements, letter of employment, letter of recommendation, 'No Objection Letter' from your employer, and confirmation of a UK accommodation.
READ: How to Apply for an International Passport in Nigeria
3. Evidence of Family Members/Home Address
Here, you could provide the National ID copies or passport copies of your family members as evidence of family members. For evidence of home address, it could be a nationality certificate or an electricity bill of your home with your home address on it. The latter documents will later be translated and notarized.
4. Sponsorship Letter
A sponsorship letter is only necessary if someone other than yourself intends to fund your trip to the UK. If you're solely responsible for funding your trip, however, you will be required to attach your salary certificate and bank statements of six months' worth.
But if you have a sponsor, you will be required to submit your salary certificate/bank statements as well as that of your sponsor. You will also be required to submit a sponsorship letter and an affidavit confirming the declaration of the financial sponsorship.
5. Letter of Employment/Recommendation
A letter of employment usually comes from the hospital you currently work for. It is necessary to ascertain your employment status. Speaking of a letter of recommendation, it can also come from any of your senior colleagues from work.
6. A 'No Objection Letter' From Your Employer
This is a legal document issued by your employer. It contains your employer's acceptability of your leaving the establishment to visit the UK. The letter also states that by contract, you are obligated to return to the establishment.
7. Confirmation of a UK Accommodation
This is essentially to affirm that you have a place of residence in the UK. It could be an invitation letter from whoever you'll be living with.
Also, you might be required to submit a council tax and a utility bill with the address of the place. These documents will serve as evidence that your accommodation address actually exists.
It is often advised to upload these documents in one sitting to enable you to schedule an appointment with a visa application center, where you would then provide your biometric data.
However, if you do not have all your documents ready, do not be in a hurry to schedule an appointment.
Conclusion
According to the UK Visa and Immigration Department, it takes three to six weeks for an applicant to receive a decision on their visa application. So, allow sufficient time between your biometrics capture date and your exam date so that you don't miss your exam.
You can take advantage of the wait time to study more for your exam.