Did you graduate with a third-class degree? Are you working towards further studies abroad but need funding through foreign scholarships? Do you feel like your chances are low because of your low grades? Have you scoured the internet desperately looking for foreign scholarships for third-class graduates? Well, as you may already know, good things are not easy to get. But no one said they are impossible to find. 
Earlier, we shared a post on getting a foreign scholarship with a 3rd class degree. In that article, we emphasised the importance of searching for relevant foreign scholarships. Well, now we are back with a compilation of some of those foreign scholarships for third-class graduates to help you get started.
If you have not read the article, you can read it here. It sets a good foundation for much of what I'll be sharing here.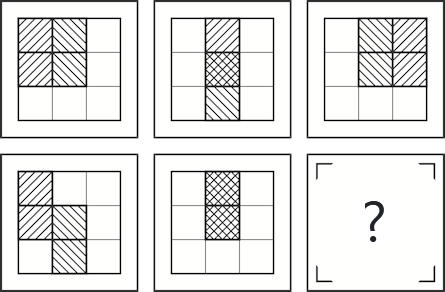 IQ test: what is your IQ score?
How smart are you? →
Need help tracking your grades in school? Watch the video to learn how to do this in easy steps.
Are Foreign Scholarships Necessary?
Studying in foreign countries with large economies has many benefits that attract international students. A foreign education offers a lot of exposure to the global space where you can learn best practices about your field of interest, engage with diverse minds and access facilities that might be missing back home. 
For some, the most enticing part of studying abroad is the potential benefit of being able to emigrate permanently out of your country. But, as you may already know, studying abroad costs a lot. After all, as they say, "better soup, na money kill am". 
Many people turn to scholarships to cover the high cost of foreign education. However, as the demand for scholarships increases, the competition gets stiffer.
You see, many of these foreign scholarships are primarily set up by individuals, families or organisations collaborating with universities to invest in people. As a result, these scholarships come with specific eligibility criteria, with the most common measure being a proven record of academic excellence – which, as we both know, you don't have (or you won't be reading this article).
So, what do you do when your low grades threaten to achieve your dream of furthering your education abroad? The good news is that several foreign scholarships still exist that accommodate third-class degrees.
While some of these scholarships may be slightly different in a few ways, one thread that runs through them is the consideration of other aspects of a candidate's application apart from academic performance. Right there is where your winning chances lie.
Foreign Scholarships for Third Class Graduates
While finding suitable scholarships that accommodate your grade may seem challenging, you can find the right one with the correct information. In our usual generosity, we decided to do all the dirty work for you by digging for foreign scholarships.
Here are two foreign scholarships for third-class graduates:
1. The Australia Awards Scholarships
The Australia Awards Scholarship is one of Australia's most generous scholarship awards. This scholarship aims to invest in the development of Africa by providing 1,000 eligible African students with access to world-class training and education. At the end of their education, awardees of this scholarship are well equipped with the machinery they need to contribute positively to their home country.
The Australia Award Scholarship is in 2 categories – the Australian Awards Scholarships for Master's studies and the Australia Awards Short Courses for short-term professional training courses focused on development. These training courses could be in Africa, Australia or both. Ensure that you note these two categories' differences to avoid applying for the wrong one. To better your chances of winning this scholarship, apply for courses in one of Australia's priority areas of interest in eligible countries. 
The Australia Award Scholarship for masters covers full tuition for up to 2 years, accommodation costs, travel costs (economic return flight), a stipend to cover your living expense in Australia, and a one-time establishment allowance to help you settle down in the country.
To qualify for the Australia Award Scholarship for masters, you must be 25 to 50 years old with at least three years of relevant postgraduate work experience. And to the part that will pique your interest – you only need to have earned at least a 3rd class bachelor's degree (or its equivalent) from a recognized institution.
To learn more about this scholarship, visit the official website here.
2. Masters Scholarships for African Students at the University of Bedfordshire
Not all scholarships offer total funding; some are partial. But these partial scholarships can go a long way in offsetting expenses. The Masters' Scholarships for African Students at the University of Bedfordshire is one such scholarship.
The university deploys this scholarship opportunity as a form of a discount on the tuition fee.  As long as you graduated from a recognised university, you also qualify to access this opportunity. 
Thankfully, applying for the scholarship requires a minimum GPA of 50%, based on your university's grading scale. Meanwhile, you don't need to apply for this scholarship separately. Your admission application suffices.
Read more details about this scholarship opportunity on the school website here.
Where to Find Foreign Scholarships for Third-class Graduates
The above scholarships are just two examples of foreign scholarships you can leverage as a graduate with a third-class degree. There are many out there that can accommodate your grade. 
Other places where you can find foreign scholarships for third-class graduates are:
School website
In your search for foreign scholarships, ensure that you always dig through your prospective school(s) websites. Even if you don't meet the average minimum requirements, some other aspects of your application can provide a balance and boost your chances of winning the scholarship award.
Usually, if a school accepts a 3rd class degree for admission, there's a high chance that it will be open to funding your studies through one of the available scholarships. Such scholarships will involve finding a supervisor to work with or some form of graduate research or teaching assistantship. Such funding may be equivalent to a full tuition waiver.
You may also be lucky to find a supervisor with a research grant for their work and can afford to cover part or all of your education costs.
External sites
Many people have lost opportunities they didn't know existed in the first place or didn't hear about on time. If there is one thing you can always be grateful for, it is that information is almost always at your fingertips.
There are tons of websites out there that share valuable information about admissions, scholarships and other opportunities. You're literally on one of them right now. So, you would do well to stay in the loop by checking for updates on these external websites regularly.
Social media
Never underestimate the power of social media, especially Twitter and LinkedIn. Many professors currently recruiting students for their research projects or lab have announced this on these platforms.
Organisation Materials and Activities
Suppose you have identified or probably, belong to professional organisations around your area of interest. In that case, there is a high chance that you have come across and engaged with the materials they put out. You can carry your search for scholarships into this too. You can check through website updates, publications, journals, etc. Who knows? You might just find the same opportunity you've always wanted.
If the funding you find is a family-endowed grant, keep tabs on what they are up to so you can be a fast mover when it is time to leverage such opportunities. The same goes for industry players like businesses and brands working in your area of interest. Some companies that may be interested in absorbing some candidates into their organisation may assess the potential of the candidates and decide to fund their postgraduate degrees.
How to Improve Your Chances of Getting a Foreign Scholarship with a Third Class Degree
1. Apply Early
Some of the scholarships that I mentioned and even others that you may find on your own may not be open to applications at the moment. However, that doesn't mean you should close the pages and fold your hands. Look through the requirements and start getting your affairs in order. Starting on time gives you more time to create and deliver a solid application.
READ: What Graduate Schools Look for in Personal Statements
2. Take and Ace a Standardized Test
Specific tests like the GRE or GMAT help to test your preparedness for graduate studies. Since you have a low 1st-degree score, it is in your best interest to sit for and get high scores on these tests. A high score often tells the selection committee that you are more intelligent than your low undergraduate grades and can excel in your graduate degree.
3. Provide Relevant Postgraduate Work Experience
If you have gone through enough school websites, you would have seen different programs that require a prior degree in a particular area but are willing to accept anyone with relevant work experience in that space. As a third-class degree holder, consider acquiring practical work experience to boost your chances. Your work experience will prove your mettle a bit more, such that while you may have fallen short on the grades, you have the necessary skills and knowledge based on the work you have done so far.
4. Get Strong Recommendations
Get people you have worked with before, or learned under, willing to put a good word for you in your recommendation letters. It might seem like just a formality, but these things matter. Your potential department and funder want to know about your potential, including what working with you will look like if you get admission.
Your recommendations can come from lecturers, project supervisors, or even your recent employer. Whoever you choose, ensure they are aware and interested in your winning the scholarship. We don't want a situation whereby they sabotage all your other efforts.
READ: How to get Outstanding Recommendation Letters for School
5. Make Your Paperwork "Tight"
In this context, your paperwork would refer to your transcripts, certificate, document verifications, and any other documents you would need to submit for an admission or scholarship application. Your documents must be formatted and submitted according to the stated guidelines.
6. Deliver the Wow-Factor
As I mentioned earlier, foreign scholarships that accommodate third-class graduates often focus on non-academic aspects of a candidate's application. You need to know those other aspects and ensure that you bring your A game. Review your application thoroughly and ensure that you provide all the necessary information.
You can use your leadership experiences and personality development to your advantage. Communicate the nature of relevant work properly and ensure that all the facts are well-presented.
If you still have time before the application deadline, you can take some relevant short courses and training to cover areas where your application may be deficient. Showcase your work more, make better drafts, put out your projects, and keep engaging with relevant people within your network.
Conclusion
Getting a good foreign scholarship opportunity with your 3rd class degree will be a significant win for you (and us, because our efforts to bring you the needed information worked). Do the work and hope for the best.
We are rooting for you!