A degree in Statistics equips you with the knowledge and skills to decipher complex patterns, think logically, and solve problems. But even if you knew this, it probably doesn't mean that you know the opportunities that a statistics degree affords you, which is why you want to see what you can do with a statistics degree. As always, we've got your back and will shed light on this field, its relevance, and the things you can do with it.
By the way, are you looking for a similar option as an intending student? Read our in-depth breakdown of what you can do with a Mathematics degree.
Now, back to Statistics.
What is Statistics, and How Relevant is it?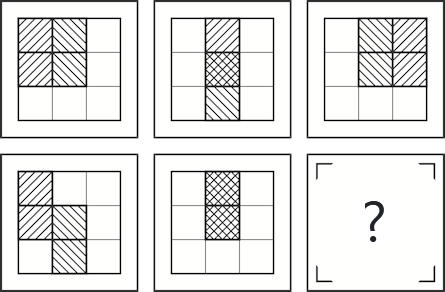 IQ test: what is your IQ score?
How smart are you? →
Statistics is the study of the collection, analysis, organisation, and presentation of various forms of data, including those that are too large and complex to be understood by mere observation. While studying, you learn concepts like probability, algebra, and calculus, using them to spot patterns and connect dots.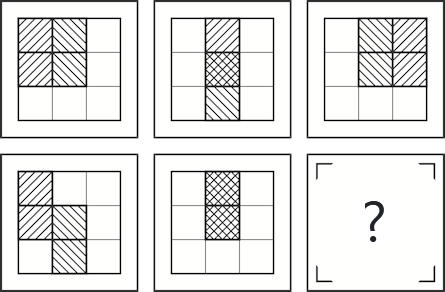 IQ test: what is your IQ score?
How smart are you? →
So, a statistician can work in various industries, from economics to finance, business, medicine, etc. A statistician is needed as long as numerical data is generated and needs to be understood. Statisticians use rational, precise and methodological thinking to gather and analyse data.
The data gathering process usually requires designing experiments to enable the collection of relevant and required data. The work also doesn't stop at analysing, as statisticians go ahead to report their findings, presenting them in a way that the audience can clearly understand. In other words, statisticians employ various statistical methods to solve problems that have a real-life impact in the fields of science, research, industry, business and more.
A common example you can relate to is outsourcing the analysis part of your school project to a statistician to help you make sense of the data you've gathered through questionnaires. It saved you a lot of stress to see the data presented in understandable formats like tables, charts, and graphs, right?
You can use statistical methods to describe a phenomenon from apparent data, such as a population (descriptive statistics). You can also employ your knowledge of statistical methods to make non-obvious inferences from said data (inferential statistics).
In essence, statistics is undoubtedly a valuable and relevant discipline in demand across many sectors, especially with the increasing need to generate and leverage data insights for decision-making in business.
What Can I Do With a Statistics Degree?
A degree in statistics equips you with core foundational skills that allow you to launch straight into a career path or go for further studies. A degree in this field provides you with various options based on your inclinations and future goals. Read on to see some of the opportunities available to graduates of statistics.
Meanwhile, are you enrolled in an undergraduate program? Then you need to track your academic performance. Watch the video below to learn how.
What Can I Do With a Statistics Degree – Job Options
1. Sports Analyst
If you look beyond the fancy jerseys and heartbreak you get when your favourite football club loses, you'll see that a lot of data is being generated. Sporting teams and the media often use these data to analyse, measure and predict the performance of games. With statistics, a team can track their performance over time and give sports analysts something to work with when they want to troll your team.
If you love sports as a statistician, you can combine your passion and work together as a sports analyst, using statistical methods to analyse numerical data, measure and evaluate performance, and predict upcoming games. You can be employed in media outlets like TV channels or work directly with sports teams to improve performance and scope out opponents' next moves.
2. Biostatistician
Another area you can explore is biostatistics, where you can apply your statistical skills to solving health and biological sciences problems. Your role as a statistician will involve gathering and analysing critical data as a guide for decision-making. Some places where you can work as a biostatistician include pharmaceutical companies, biotechnology companies, research labs and institutes, and government agencies.
3. Actuarial Scientist
Nobody loves risks as much as actuaries. Actuaries take risks every day. As an actuary with a background in statistics, you'll use your expertise to predict and measure risks for your clients to take the proper steps in their business.
For instance, you can work with an insurance company to evaluate financial costs, monitor trends and calculate the risks involved with a proposed decision like an investment, purchase or business expansion.
Your work scope as an actuary can cover health insurance plans, pension savings for retirement, property insurance etc. It implies that you can cater to individuals, businesses and even government organisations who need your advice to develop well-informed policies. Apart from skills in statistical research and analysis, you will also need strong communication skills to break down complex information so your audience can understand and use the information. Similar roles to the role of an actuary include financial analyst roles.
4. Data Scientist
The Data science field is one of the fastest growing fields today and with good reason. Data is an essential and viable resource, and we have it everywhere. Many individuals and companies need people with tangible skills to convert their data to actionable insights. Your statistics background allows you to work as a data scientist if you wish to.
A day in the life of a data scientist will often include retrieving and exploring structured and unstructured data sets, establishing variables, identifying patterns of interest, developing models and making predictions. These skills will help you generate valuable insights for you to solve problems.
Often, you may need to develop other skills like proficiency in one or more programming languages like Python. Organisational and communication skills are also necessary to properly arrange and present findings in a consumable and actionable format.
And, yes, as a data scientist, you can work in almost any industry or sector, including research labs, healthcare facilities, technology companies, government agencies, pharmaceutical brands, and even law firms. So, as long as a business, firm, or organisation generates data, they need your skills.
5. Statistician
"Statistician" is a statistics graduate's most prominent and descriptive role.
From politics to health, business and computer science, statisticians work in many fields, tackling diverse problems with mathematical and statistical methods. Your job involves designing experiments, collecting, analysing and interpreting data to yield recommended actions. As a statistician, you can develop new rules, theories or models to do your job apart from already established ones. Of course, you would need to communicate your findings in understandable reports and presentations.
6. Research Scientist
The goal of research scientists is to advance knowledge in their field. So, they design and conduct research on topics of interest, collect and analyse data, make inferences and communicate their findings through reports and publications. It is not uncommon to see researchers teach and provide consultancy services because their role traditionally involves imparting knowledge. Areas of work include academic environments like universities, research institutes, and renowned agencies like NASA.
7. Stock Trader
There's a reason why stock traders on the stock exchange market keep getting demands for their services; they are well known to play the numbers game, conduct research, make calculations and predict market trends. All these skills help them to guide their clients on what financial instrument to buy, sell, or hold, at what price, and at the right time.
Do you have strong analytical and predictive skills? Have you developed a good knowledge of probabilities from your statistics degree while loving the "think-on-your-feet" kind of energy? Then this career path might be for you.
8. Market Research Analyst
It is a well-known fact that if you want to thrive as a business, you must ensure that your marketing and sales efforts are evidence-based and relevant to your target audience. With your degree in statistics, you can help enterprises to research existing and potential markets, measure the effectiveness of current efforts and draw insightful conclusions to guide the company. You can do all these as a market research analyst.
As a market research analyst, you will also liaise with sales and product development teams to project sales and provide feedback to improve product offerings in line with what the market wants. You will also run experiments to determine how best to tailor your marketing message to catch their attention.
At the core of your market research analyst role is the need for effective communication, research, statistical and documentation skills.
Some other job opportunities available to you as a statistics graduate include:
Economist
Compliance officer
Operations Analyst
Database administrator
Accountant
Demographer
Software engineer
Business intelligence analyst
What Can I Do with a Statistics Degree – Further Study
With the variety of applications available in the field of statistics, you may want to niche down and specialise later. Going for further studies is an excellent way to gain in-depth knowledge and skills in your speciality of choice.
More so, if you desire to go into academia and research, earning a master's or doctoral degree can help your journey. Doing this will also improve your chances of landing specific jobs and high-level roles or promotions. Some advanced courses that you can explore for further studies with your statistics degree include:
· Patent Law
· Applied Statistics
· Statistics and Machine Learning
· Biostatistics and Data Science
· Medical Statistics
· Statististical Computational Information Processing
· Statistical Science
· Methodology and Statistics
· Psychology: Evaluation and Assessment
· Aviation
· Social Research Methods
· Statistics and Data Mining
· Criminal Justice
· Computational Social Science
· Statistical informatics
· Systems and Industrial Engineering
Meanwhile, you don't have to limit yourself to Master's and PhD programs alone. You can first explore an interest with short-term professional courses or graduate certificate programs to get the required knowledge to build on your statistics degree.
For instance, if you are interested in public health and you can't afford to go for a full second degree like a Master of Public Health, you may want to take a certification course in statistics or data management techniques in public health practice first. Doing this will help you gain the required knowledge to enter the field.
Quick Tips to Build A Lucrative Statistics Career
Explore various options. Your statistical skills are very relevant and in demand across many areas. At least, at the start, be open-minded enough to try them out. Exploring can lead to more clarity for you, not to mention multiple income streams, if possible.
Consider niching down. Aking you to consider niching down may sound contradictory to the first point. Still, over time, when you find an area where you can easily stand out, such as in emerging markets, you can take advantage and make your move to establish yourself as an authority there. Doing this boosts your profile and can help you hold high-earning potential.
Improve your skills. Your skills make you. So, you have to keep sharpening them. Keep yourself up to date on new trends and learn the relevant skills that will help you position yourself well to leverage opportunities.
Conclusion
A degree in statistics can be one the best things that ever happened to you, with the world of opportunities that come with it. Whether you're opting for further studies or getting into the workspace, always keep your eyes open, align your interests and do your best!