Finland is fast becoming the new black when it comes to foreign education, not just in Nigeria but even in other countries like the US.
Rumours of the excellent standards of the country's educational system are spreading like wildfire. So, many are jumping on the train, or more appropriately, hopping on the flight to Finland for some super, quality education.
What's even more amazing is that, once upon a time, you didn't even need tuition to study there. But since you didn't jump on the train on time, that offer is closed.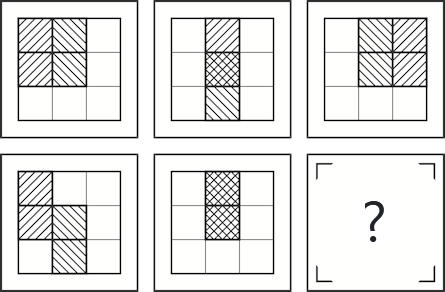 IQ test: what is your IQ score?
How smart are you? →
With effect from 2017, international students are now required to pay a form of tuition of varying amounts. However, it depends on different attending issues as you will find out.
Finland is a lovely country with beautiful scenery, especially in cities like Helsinki, Jyvaskyla, Tampere, Turku, and Oulu. However, living over there isn't exactly affordable. The living standards and quality of life over there are quite high.
On average, you'd need about €6,720 per year to cater to all your living costs. Good thing is that you can work for about 30 hours per week while on your student permit.
In this article we will show you how to get a Finland student visa. Keep reading!
Validity of Finland Student Visa
With effect from April 15, 2022, the Finlad government has made new reforms concerning its student visa policies.
According to the new policy, permits for international students (and their families) are now continuous. This means that a Finnish student permit is valid for the duration of your study as opposed to being valid for just two years.
The benefit of this is two-fold. First, students won't have to apply for visa extensions in the middle of their programmes anymore. Secondly, getting a permanent residence permit will now be much easier.
Finland Student Visa Application
To begin your visa application, you must log on to the Finnish Immigration Service website. You should apply for your visa immediately you get your admission letter.
The visa application remains valid three months after the date of your application.
You must pay your visa application processing fee into the Embassy's account. All your supporting documents must get to the embassy, at least, two weeks before you schedule your compulsory appointment date.
Of course, don't forget that you have to be able to demonstrate that you are financially stable enough to cater to your studies, at least, for your first year. The required minimum for a Finland student visa is €6,720 per year.
READ: Applying for a UK Student Visa in Nigeria
Document Legalization
Getting the correct documents is important in getting a Finland student visa.
The Nigeria Ministry of Foreign Affairs will legalize documents that confirm your Nigerian origin such as your birth certificate, marriage certificate, school certificate, etc.
But that's not all. The Finnish Embassy will also review and legalize them. Usually, Rayfield Consult, an independent document verification company will verify the documents' origin, and then pass it back to the embassy, which, in turn, passes it back to you, the applicant. The cost of this service amounts to €40.50 for the embassy.
For Rayfield Consults, you'd be paying the sum of N120,000. If you still need more information on how the whole document legalization world, then click on this link.
As part of the application procedure, your must submit your application to the Finland Embassy in Abuja. Afterwards, they will invite you for an interview. They will also collect biometric data like your fingerprints.
As for the visa fee, you can easily pay that in cash at any Standard Chartered Bank in the country. If you're the internet junkie, then you can transfer via international money transfer into the Embassy's account.
After doing that, ensure that you scan the receipt of payment and attach to your mail when responding to the request for your preferred appointment date.
Additional Documents
Now let's talk about the supporting documents you need for a Finland student visa.
First off, they must be submitted as originals, and two clear photocopies, two weeks before your interview at the embassy.
You should register with the Finnish Immigration service portal. Fill the form there properly, submit the form, and then print it.
Then, fill the visa application form. You can choose to do this online or on paper.
You'll definitely need your international passport which must still be valid up to three months after the period of your intended stay in Finland.
Also, your passport must have, at least, two blank pages.
Plus, if you submit copies of your previous passports, complete with visas and stamps, you help your stance by a bit as your travel history will be pretty easy to access.
You'd also need a copy of the biodata page of your passport containing your personal information.
Don't forget a recent colour passport photograph which must within the dimensions of 35 millimeters by 40 millimeters. It must be a full-face capture with staple marks, else they will reject it.
You must also present evidence provisional admission offer into an academic institution in Finland. This document must contain the following information:
The full name of the applicant.
The name of the school offering the admission
The course the applicant has been admitted to study.
The duration of the programme.
More on Additional Documents
Also, you'll present a document stating clearly your tuition fees. You must also provide evidence that you'll be able to finance the fees plus the extra costs of living in Finland.
You must also get a travel medical insurance certificate. This insurance should cover all the days you intend to stay in the Schengen area and remain valid whichever Schengen country you might find yourself in.
Normally, this insurance should cover all expenses that could be incurred when treating an illness or injuries from an accident, or repatriation for up to €30 000.
You must provide proof of financial sufficiency that is, that you can comfortably afford €6 720 or N2.4 million for the entire school year. This can be done by presenting your bank statement from your financial institution.
Or if you're going there on scholarship, presenting a certificate, stating that your education will be financed by XYZ state, or company or organisation.
Please note that account statements or guarantee of sponsorship from individuals such as friends, employers, or even relatives won't be accepted.
You'll need to also present bio information about yourself like certificates of birth or marriage, if applicable.
You'll need all your school certificates: WAEC, Bachelor's degree, Master's etc.
Finally, a copy of visa payment receipt properly scanned.
READ: Applying for a US Student Visa in Nigeria
How Much Does the Visa Application Cost?
The standard fees for visa application for a Finnish student residence permit is €300 which is about N105,000.
This amount can be paid into any Standard Chartered Bank or you could also wire it to them through international money transfer using your card (MasterCard or Visa), or money transfer into the Embassy bank account.
If you're going to the bank, ensure that you go along with a photocopy of the biodata page of your international passport.
Here are the account details where you can pay your visa application fees.
Embassy of Finland
Standard Chartered Bank
Plot 374, Adetokunbo Ademola Crescent
Wuse 2
FCT, Abuja
Nigerian Naira account: 0001449729
Euro account: 0001449736
Now, down to the process itself
Submission of visa application and interview are both done at the Finland Embassy in Abuja. And you have from 9am to 2pm every day between Mondays and Thursdays to submit your application; except, of course, on public holidays in Nigeria and Finland.
After submitting your application and conducting your interview, you will have to wait for the Finnish Immigration Service to process and decide on your application.
If positive, the Embassy will let you know by email that you can collect your residence permit. If not, you will also be informed. But, hopefully, that won't happen.
When your student residence permit is approved, you'll probably be asked to register in the Finnish Population Information System so that you can get your Finnish personal identity code.
This code is a unique set of 11 numbers generated based on your date of birth and gender. For public institutions such as banks, or employment institutions, you'd need to have your personal identity code to deal with them.
Finland Student Visa Processing Time
If you really want to get that Finland student visa, you have to be patient. It takes a minimum of two weeks to process a Finnish visa, but averagely, it actually takes about 30 days.
Bear in mind that during the holidays, the time may increase as it depends on the number of applicants applying at the time. So, it's best to book your appointment early enough since you know that your visa can be applied for as early as three months before you plan to travel.
Here is the address of the Embassy of Finland in Nigeria
Embassy of Finland
9, Iro Dan Musa Street
Asokoro
Abuja
So just before you get your bags packed, get your stuff together and start applying! We're pretty sure our article has given you a few pointers on how to get a Finland student visa. So get started. We wish you all the best! Cheers! PS: Don't forget to share with friends!