There's hardly anyone who ever goes into a standardized test without preparing first. No matter how much of a whiz you think you are, you will, at some point, have to be preparing for your college interview.
As you know, a confident mind is already 50% of the test conquered.
Quite unlike standardized tests, interviews do not have any format or type of questions set in stone that will most definitely be asked. In fact, there isn't a College Interview prep book in the market.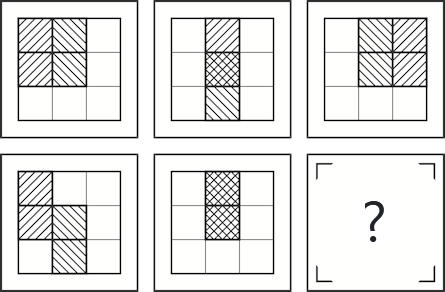 IQ test: what is your IQ score?
How smart are you? →
So, this probably reinforces the point that there's no way to prepare for your college interview. Or does it?
Actually, the answer is no. There are many ways you can actually prepare for and kill your college interview. And that, dear friend, is what this post is about today.
In this post, we are going to break down how to prepare for college interview, down to the D-day. Don't go into that interview unprepared! Keep reading and find out how you can get your interviewer to be impressed by you.
READ: College Interviews: What to Say
One Month to Your College Interview
Yeah… we know…it looks like you're overdoing it to start preparing for your college interview a whole month before. But you'll find out that that might just be your best bet to acing that interview.
Now, the big question: What could you possibly be doing in the one month leading to your interview?
1. Review Your Transcript
Preparing for your college interview begins by sorting your documents.
One thing you can do is to go over your transcript. You'll be doing this in order to go over, and familiarize yourself with those aspects the interviewer might most likely know about you before the interview.
In all honesty though, it's not 100% guaranteed that your interviewer might have actually gone through your transcript by the time you arrive at the interview centre.
But then we wouldn't want unpleasant surprises. And there is always that possibility that the interviewer has actually gone through your transcript. So, take no chances.
Try to anticipate any transcript-related question that might pop up and tackle them head-on. Structure and restructure your answer till you get the most befitting answer that will satisfy and, in fact, impress your interviewer.
A good example of transcript-related questions that might arise include questions about subjects where you didn't do so well, or cases where you dropped a particular elective for another. Put yourself in the interviewer's shoes and give accurate answers to such questions.
In the case that the interviewer does not review your transcript beforehand, what do you do? You can see the interview as an excellent opportunity to explain any transcript-related questions that might arise when the admissions committee sits down to review.
Since you won't be there when that deliberation goes on, you can take the proactive step to tackle such questions so that no one on the board is in doubt as to whatever the issue might be.
2. Polish Your Resume
Again, interviews are highly dependent on the interviewer and your resume might not even come in handy in the end.
Regardless, offering your resume is never a bad idea. It's a great way to give your interviewer a written overview of your achievements.
That said, offering your resume can go three ways. The interviewer might politely turn it down. Or they might accept it without sparing it a second glance. Best case scenario, though, they accept it and actually go through it and get impressed by you.
Since there's no way to know which way the pendulum will swing, it's best to go to your interview with your resume.
And yeah quick one: before the interview, decide on which parts of your resume you'd like to verbally emphasize. Hint: choose your strongest!
3. Rehearse Possible Interview Questions
Lastly, in the month leading to your interview, start to think up possible questions and begin to develop your answers to them. Some of the possible questions that might pop up include:
Why are you interested in our school?
Tell us about yourself.
What are your strengths and weaknesses?
What books have you read lately?
READ: What to Ask and What Not to Ask Your Interviewer During Your College Interview
A Week to Your College Interview
In this phase of preparing for your college interview, you must look over last-minute stuff.
First off, keep rehearsing the answers to potential questions that might come up as we discussed in the previous questions.
But don't forget these other details as well.
1. Your Outfit
It might seem like a small deal but it's how you create your first impression.
Even though it's an interview where you'll be assessed mostly by the answers you give, the very first impression the interviewer is going to have about you on the day of the interview, even before you open your mouth is how you look.
So, ensure that you look formal, feel comfortable, and exude poise, grace and confidence with whatever you decide to wear.
Make sure you also try on the outfit a week before your interview to be sure that it does not require mending, washing or all what-not. If it does, of course, make that happen quickly.
Make sure that that outfit is in perfect condition, at least, four days to your interview because anything can happen.
2. Transportation
Next stop, plan how you intend to get to the location of your interview.
Are you going with your parents, a relation, your friend, or via public transport?
Whatever you decide on, get to your interview venue at least once before the interview. Why? This will help you with the directions to the place, so you don't have to waste precious time trying to find your way on the day of the interview.
If that happens, even if you manage to get to the centre on time, you might have lost your composure and appear ruffled to your interviewer. Not good.
And another thing about going beforehand is that it gives you an idea of how long the journey to that location takes. This way, you know when to leave your house such that you get there early enough before your interview begins. If you're hitching a ride, this is a time to confirm with your ride also.
3. Simulate the Interview
Use this week to have a mock interview with a mentor, friend, family member, teacher, or anyone else who can and is willing to help. This will do you a world of good.
READ: After Your College Interview, Then What?
The Night Before, and the Day of Your Interview
This is the final lap in preparing for college interview. So, take care of yourself well.
Make sure you have a good night's sleep the night before your interview. And in the morning, ensure that you have a filling and nutritious breakfast before setting out.
Be careful what you eat, though. The morning of your interview is not the time to experiment with new food. As much as you want your stomach filled, you also don't want to have an upset stomach on the day of your interview and then have to keep using the bathroom.
The night before your interview, make sure you confirm your transportation to ensure that there are no delays. 
Also, ensure that your set-out time is early enough such that there is room for any kind of delay that might occur on the D-day. Humans don't control fate yet. It's always better to get there and wait than to arrive tardy.
Again, make sure you sort out your clothes, bag and all essential documents the night before. You shouldn't be looking for anything on the morning of your interview.
Everything you could possibly need should already be packed the night before your interview such as: your resume, a water bottle, some writing materials just in case, etc.
In one sentence, reduce the number of things you need to worry about on the morning of your interview.
Set an alarm on your phone, and then set another on someone else's phone, if possible. Yes, this is to prevent waking up late and then setting out late. If someone else at home knows when you should wake up, they can help wake you up in case you sleep through your own alarm.
Get some sleep! Sorry, make that "plenty sleep!!!" If there's anything you failed to do before, you most probably can't fix that the night before. And if you've done everything you possibly can, why work yourself up all night wondering about what the interview would be like?
Worry and anxiety will not help you peep into the future. So, why not just relax so you can be all bright-eyed and bushy tailed by morning? Count sheep and get some sleep, friend!
You're All Set Now!
So yeah, that's all folks! We're sure we've helped cover all you need to know about preparing for your college interview.
Do you still have other questions? Kindly post them and we will attend to them as soon as possible.
By the way, there's still more on our college interview series. So, do stay with us to see more ways you can kill it.
PS: Are you an introvert and already getting worried about your interview? Then you might want to read our next post dedicated to you. Till then, ciao! And don't forget to share!