Dressing up is what we do all the time and for different reasons too. Whether it's for sports, a party, a play, the prom, a dinner, an evening out with friends at the movies, there's just some kind of unwritten rule (and in some cases written) about how to dress for every occasion; some of them we know instinctively, and some of them we get a little confused and might need some help figuring out which ones apply. One of such occasions is your college interview, or any interview at all.
Because dressing is one of the ways we express our personality and individuality, we can understand the potential confusion picking out what to wear for your college interview can bring. On the one hand, you do not want to lose your individuality and consequently compromise on your comfort in a bid to look the part, and on the other, you do not want to appear formally incorrect with whatever you wear, so in the end, picking out an outfit can be a hellish chore nobody wants to get involved with.
So, how do you dress up for college interview?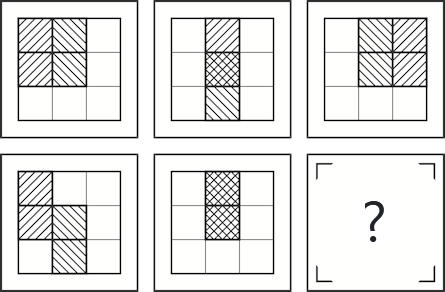 IQ test: what is your IQ score?
How smart are you? →
The truth though, is that dressing up for your college interview is probably the easiest part to dress for as compared to dressing for a dinner or the prom where the expectation is ridiculously high and everyone is killing himself or herself to outshine the other. In an interview, there's only one person you want to impress, and that's your interviewer, and thankfully, unlike picky teenagers, his expectations are pretty simple, straightforward, and easy to meet. In fact the entire requirements of your interviewer as regards your dressing can be surmised in three words: Tidy. Formal. Moderate. That's the long and short. In this article, however, we will be expanding on these three expectations in broader strokes to give you a more wholesome picture of what your interviewer has in his head and expects to see when you walk in through the doors. Buckle down, and let's roll.
Find out the Dressing Requirement
Now, the first thing you want to do is to check out the information about interviews on your school's website. That's the first lesson on how to dress for college interview. Even though the norm is to come to an interview formally dressed, some schools actually allow you to come in casually dressed. The invitation to come formally dressed though, shouldn't be seen as a carte blanche by you to wear just about anything. Yes, it's okay to be you but please, remember you need the admission and you wouldn't want to get your interviewer uncomfortable or send the wrong message. You know you don't always get the chance to explain some of these things.
So, if you're invited to come casually dressed, I think you should take it for granted that you cannot come dressed in ripped jeans, yeezy's, inappropriate logos or wordings, loud colours, and the likes. Trust us, they might say to come casually dressed but even your casual will be assessed. Don't be naïve.
There are some other cases where you will be specifically instructed to come in business formal attire. And yet others where you won't even be told anything about how to dress. If you fall into either of these categories then this post is really for you. Keep reading to find out how you can smash it with your appearance, which by the way, is your first impression.
READ: What to Ask and What Not to Ask Your Interviewer during Your College Interview
What To Wear When Dressing for Your Interview
One important lesson on how to dress for college interview is you have to go for clothes that are business appropriate. It must be simple and modest. Nothing over the top. You're not going for the Oscars in Hollywood. It's an interview. Also, of course, your clothes must be clean and crisp. Some people say that a rule of thumb is that if you wouldn't wear it to a family dinner with your grandfather, then don't wear it to an interview. Errr… we don't know about that, some grandfathers are really cool and pop cultured but whatever, the point is to keep it simple, formal, and clean.
You don't necessarily have to do a 3-piece suit or something. For a boy, a neat collared shirt, tucked into clean dress or khaki pants, and held up by a good belt will do. Make sure you avoid jeans and tees, even if you want to wear a collared shirt on top or khaki pants beneath respectively. Also avoid large brand logos too. Again, for both sexes, make sure that your undergarments are not visible through your clothes. They are called undergarments for a reason. They should stay under, away from prying eyes and definitely away from the eyes of your interviewer.
Footwear
Just like your clothes, your shoes must be formal too. Now, we know this is a sneaker-obsessed generation where the craze for sneakers is something else. However, that craze should end outside the interview room. Keep the shoes formal. And specifically for the ladies, you want to avoid platforms, stilettos, and generally, heels that are over 3 inches.
On the condition of the shoes, they don't necessarily have to be brand new (if you can afford a new pair, that's fine), but they must not be worn either. In fact, this might be a good time to invest in a nice pair of good looking, formal shoes cos you'll be needing them a lot in the nearest future.
Accessories
Keep accessories down to the barest minimum. A good rule might be, for every part that requires an accessory, one simple piece, that's all. So that will mean that for the guys, you get just one accessory: your wrist watch. The ladies have more leeway though. You get one simple pair of earrings (preferably something that doesn't dangle or jangle), a simple neck piece, a wristwatch, and a simple bracelet on the other hand (preferably something that doesn't dangle or jangle).
If you do have piercings as a guy, you cannot make them visible. For the ladies, any other piercing except your earrings (one pair) is unnecessary, remove them.
Hygiene
Do we need to explain this? Have a good shower, brush, and please please please, do not forget to use deodorant and/or antiperspirant. Pit stains? Errr… no.
Should you use perfume? Well, if you can avoid it, please do. If you must, use a very small amount. Why? People react differently to perfumes. Some cannot stand very strong smells too. But then again who defines "strong"? Because the truth is that what might be okay to you might be strong for another person. And what if by some weird twist of fate, you get the pregnant interviewer? Anyway, whatever you do, just be moderate about it.
Makeup and Facial Hair
You want to give your interviewer the impression that you regard the interview enough to take the pains to plan ahead of time for it. Nevertheless, what you do not want to do is to go over the top. Aside being officially inappropriate, it is actually very distracting. So for makeup, girls should try to be as light and as close to natural as possible. No bright lipsticks, no loud eye shadows, let everything be as nude as possible.
For the brothers in the beard gang, it's okay to keep a beard, but please let it be trimmed, and neat.
Don't Forget the Little Things
The little things matter when dressing up for college interview. Ensure that you iron your clothes because the truth is that no matter how formal your attire is, it will be just a few inches away from irritating if not properly ironed.
You can also take a wrinkle release spray along with you if you're going to be journeying from a distance and won't have the time or place to change into your interview outfit. When you're close to your interview venue, use the spray, pat down with your hands, and then allow the mist to dry. It will make your clothes look crisp even after sitting in a place for a long time.
Don't forget to ensure that your socks are clean and matching. Your wristwatch too must fit the part.
Hairstyle
Keep it conservative. No crazy styles and no wild colors. Let the focus be on what's coming out of your mouth and not what's sticking out of your hair.
Comfort
We know that for a lot of people, dressing this way as we have advised will mean taking not just a step but a huge leap out of their comfort zones. Yes, that happens and we're sorry that's how the world is. However, please do not compromise on comfort. Try to make sure that whatever you're wearing, you're also very comfortable in it.
And yeah, there's a bit of good news: you can still do you even with all the formalness of your attire! You can think up ways to incorporate your style into your overall getup without necessarily doing too much. Maybe you want to use a scarf, a piece of jewelry like a brooch or something, whatever, feel free to try it out. But keep it simple.
READ: Acing Your College Interview: Tips for the Introvert
Keep it Simple
Simplicity is key when dressing up for college interview. Of course you should aim to impress but do not overdo it. Keep your dresssing simple. Your interviewer knows who he is expecting to walk through the doors. He is expecting a student. He is not expecting a powerful business mogul or the POTUS; he is expecting someone who just finished from high school. So, don't put unnecessary pressure on yourself. If you normally don't do 3-piece suits, then it's okay not to wear one. Plus, interview day is not the day to practise wearing heels. Don't go out of your way getting new and expensive clothes if you can't afford them, especially when you have some tested and trusted staples in your wardrobe. Work with those and save yourself for other more important expenses you'd have to make while applying for college.
Body Language
While it's good to look smashing, it's better to have good body language to back it up. When you get into the room, even if you're nervous, manage to smile, make eye contact and of course, shake hands with a firm grip. As you go through the process, you should introduce yourself, and don't forget to thank your interviewer for having you.
Repeat the process again at the end of the interview. Let the interviewer know that you enjoyed talking to him and tell him that you're looking forward to exploring your options at their school.
What if You Don't Look the Part?
Sometimes, after dressing up, it may seem like you don't look the part. Some people have some permanent tattoos, or wild hairstyles or hair colors that cannot be changed, or tempered down. If you fall into this category, then relax. It's not the end of the world. You won't be the first to do that and you definitely will not be the last.
Now, what can do to salvage such a situation is to bring it up as a talking point and make sure you explain yourself clearly so the offending issue doesn't become the elephant in the room.
So, that's it! Your complete guide to looking the part for your college interview! Now, you've learnt how to dress for college interview. If you still have questions, then, of course, you're welcome to drop them in the comments section. We will give you a response as soon as possible. Remember the formulas, keep it neat, formal, and moderate. Dressing for your interview isn't so difficult any more, is it? We don't think so. Till next time, we wish you all the best and we say also, sharing is caring so don't forget to share this post! Toodles!