The GMAT Exam is a standardized test listed and used by most business schools as an integral part of the admission process for prospective students. The exam, though business-focused, tests the overall aptitude of the candidate and by extension how the student will fare when he or she is in a business school.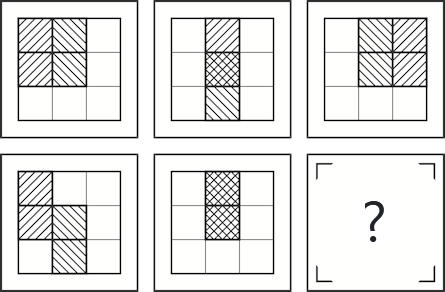 IQ test: what is your IQ score?
How smart are you? →
This test is divided into the Essay Writing, Verbal, and Quantitative sections. However, it is not aimed at sorting through the thousands of test takers to identify the math gurus or grammar lords and ladies. It is, however, designed to identify those who can manage and simplify complex and loose data and transform them into useful information for problem-solving and decision-making in business. Little wonder it is almost exclusive to business schools.
How to Ace the GMAT Exam
Are you taking the GMAT exam soon?
Then you should read through these guidelines to learn how to prepare, manage your time and ace the GMAT exam.
1. Have a Good Study Plan for the GMAT Exam
Getting a good score on the GMAT exam requires months of adequate practice. You want to get used to the question types and styles as well as the sections and the amount of time you should spend on each section. This will only come when you have drawn up a good study plan.
The first step is to create a study schedule that works for you and stick to it. Of course, this will mean some things will suffer for this. That includes birthdays and beach parties or any other event that will take up your time. But that's only for a short period before you actually write the test.
According to Anup Kapoor who had a sterling 770 on the GMAT, "GMAT requires some painful decisions". Anup says, "You are going to miss friend's birthday parties, reduce the amount of time you spend with your spouse and at times you won't be able to spend time with your kid before he goes to sleep."
2. Use Good Study Materials
If you want to ace the GMAT exam, you must invest in good study materials. Not every prep book or study material is right for you. The only drilling some will give you is a hole in your pocket and nothing more. To get a good score on the GMAT exam, you don't need so many books too. All you need is a combination of the right materials including tutorial videos and mobile apps. You can work with the official GMAT materials or any unofficial but reliable material available.
You should visit the effiko store for pocket-friendly and valuable resource materials.
READ: What You Should Know About the GMAT Math Section
3. Simulate the GMAT Exam as Best as You Can
The actual GMAT exam lasts for 3 hours and 7 minutes. The best way to have a feel of what the actual test will look like is to simulate the test experience during your study period. Also ensure you take full-length tests in one sitting apart from testing your abilities on each section of the test.
You can decide on a quiet place, say a study or a public library where you'll be free from all distractions. Then, take full practice tests from the free GMATPrep software. Doing this eliminates any form of surprises on the test day and prepares you for what it usually offers.
4. Don't Ignore Your Weaknesses
There's no way in the world you can ignore your weaknesses while practicing for the GMAT exam and you'll ace the test.
Have you observed a need to improve your math skills? Struggling with the comprehension sections? Or you don't seem to get a firm grip on idioms? Then you should zero in on these issues and get to dealing with them as quickly as possible.
Difficult topics and hard concepts may seem that way when you choose to ignore them or relegate them because they aren't as easy as the other ones. But you'll realize that once you purpose in your mind to deal with them, they won't be as tough as you thought them to be.
Then again, the benefits of brushing up on concepts you are struggling with or haven't mastered yet totally outweigh the cost.
You'll have yourself to thank at the end of the test if you make a habit of paying attention to your weaknesses while practicing.
5. Plan to Arrive Early at the GMAT Exam Centre
According to the GMAT test makers, GMAC, one way you can potentially double up on your confidence is to be at the test centres at least 30 minutes before the test time to get familiar with the environment, complete test centre registration, and be well-relaxed and prepared for the test before it begins.
Arriving late may cause you to be nervous and anxious with little time to catch your breath or get used to the fact that you are about to write an important test. Sometimes, fear may set in and this in itself could be a major spoiler to achieving a high score on the test.
You can also see what a real test centre looks like and learn about the procedures you must follow when you arrive at the centre when you visit the test maker's website at MBA.com.
READ: Last-Minute GMAT Test Tips: 6 Things You Should Know Before the Test Day
6. Don't Have the Correct Answer to a Question? Guess!
Accuracy is important if you must ace the GMAT exam. You must always provide an answer to questions on the GMAT exam because they are computer-adaptive (This means the next question depends on the previous answer given. In other words, whether the answer you provide to a given question is right or wrong determines the ease or difficulty of the next question).
Guessing on the GMAT exam is not a crime and time is a big deal on this test. So, it is important that you don't spend too much time on one question.
You've got to move as quickly as possible. What this means is that if you meet a question that you aren't sure about, you can actually make a guess on it and move on to other questions.
Yeah, we know no one likes guessing, but sometimes it is unavoidable. This is why you have to determine quickly if you are able to provide the correct answer to a particular question. You could lose so much time and mental energy in trying to manufacture an answer to a question than guessing.
Moreover, the GMAT exam is structured in such a way that you are not expected to have the right answer for every question. You can still get a high score even if you don't answer a question correctly.
7. Stuck on a Sentence Correction Question? Pick the Shortest Answer.
Still in the spirit of guessing, when you get to the sentence correction section on the Verbal Section and you can't provide a correct answer to a given question, go for the shortest answer. This is not to say that that will always be right.
But we can say to an extent that conciseness may prove correct most times. And a rule, GMAT will choose concise answers over long ones.
8. 'Plug and Chug' Could Save You Some Time on a Difficult Math Question
When you get to the quantitative section and you meet a difficult question, you can work backward in order to supply the correct answer. This strategy is called the 'plug and chug' method; where you insert the given options into the equation and eliminate to get rid of the incorrect answers. This way you can make a choice of the correct answer.
9. Use the Scratchpad!
You'll be given a scratchpad and a marker to write with on the test day. You shouldn't try to get all the work done in your head or you'll get tired and make mistakes at some point.
What to do? Use the scratchpad to make quick notes of formulas and words that you will need on the test. You can also use the scratchpad to make calculations to ensure the accuracy of your answers.
We know mental calculations may save time in a way, but we think you should reduce how much brainwork you do to avoid wasting your energy and even your time in the long run.
More so, being stressed and under undue pressure will put you at risk of forgetting even the least detail.
READ: All You Need to Know About GMAT
10. Hold on a Bit and Outline Your Essay
It is tempting to want to dive into the 30-minute Analytical Writing section as soon as you get to that section. However, outlining your essay before diving into it will save you time and even produce an essay with better quality.
How? Your ideas are better organized, and you can express them effectively well. More so, you can refer to the scratchpad at any point to avoid forgetting ideas and thoughts you had in mind while writing.
Instead of the scratchpad, you can also use the text editor for outlining. However, you must ensure you delete your notes and outlines in the text editor before you submit your essay.
Finally,
With this, we bet you've learnt how to ace the GMAT exam. We can't overemphasize the importance of lots and lots of practice.
We advise you to get as many practice questions as you can lay your hands on and solve them following the strategies we have shared with you.
Answering tons of practice questions within a good study plan is a proven and tested way of exposing and improving on your weak areas, getting familiar and accustomed with the question types, sections and the structure of the test as well as the timing of the test and how to manage it properly.