Graduate school on your mind, right? It doesn't even end there. Sometimes the idea haunts you in your dreams and makes you nervous. That's because you've heard grad school is not easy peasy lemon squeezy. Then comes the question, "how do I have a debt-free graduate school experience?"
Say you've gotten through this and you are thinking; "how do I pay my way through graduate school?" Not to worry. We are here to help you jump over that hurdle.
We've been able to identify seven important tips every grad student needs to have a debt-free graduate school experience. So, we're going to be sharing those tips with you and hopefully you can find them useful for you.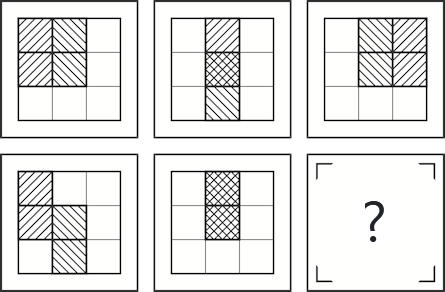 IQ test: what is your IQ score?
How smart are you? →
Without further ado, here we go.
1. Teaching and Research Assistantship
You are not likely to see an advert for a research assistant or graduate assistant because they are often not well-advertised. But a good number of public and private schools have openings for these roles. So, you need to put your ear on the ground – asking in places where the possibility of an opening is high. If you want to have a debt-free graduate school experience, grab one when you see it.
With these roles, grad students teach a particular class (usually an undergraduate class) or they conduct research. They do this either for a 100% tuition reimbursement and/or a living stipend. These offers are available to both Masters and PhD students across different disciplines.
Apart from the financial ease that comes with these programs, being able to take advantage of them also helps your networking skills. It enlarges your network to include professionals and those with more years of experience in your field than you have.
2. Scholarships
To have a debt-free graduate school experience, you must leverage on scholarships. There are all sorts of scholarships available to international students that you could take advantage of as well. Schools seize the opportunity to sell themselves in the global space by attracting international students. And in some cases, retaining international students who have achieved quite a lot academically and personally.
So, when you start searching for programs to pursue, you should be on the lookout for merit scholarships to apply for. Merit scholarships could be awarded by governments, universities, and political or religious organizations.
So, while you comb the programs' websites, ensure you do a wider search for grants and scholarships that are sponsored by other institutions.
If you do a thorough search on your prospective school's website and you come up with nothing, then you can send an email or make a call to the admissions office or a graduate advisor in your faculty to make inquiries about any financial aid the school, department and/or faculty may offer international students. There just may be more financial aid available to international students than you think.
READ: Accommodation for the International Student in the US: Exploring the Homestay Option
One way to get accurate information about financial aid is to visit the school's social media pages like their Facebook group where you can speak to recent graduates or current students.
Plus, we also have a robust compilation of some of the most mouth-watering scholarship offers currently available, right here on effiko. Do yourself a favour and check them out.
It doesn't matter if you have already accepted an admission offer, it is still not out of place to call in to ask questions about possible merit scholarships. While you are at it, be sure to ask if the scholarships are renewable and any other terms and conditions that come with the award.
3. One-year Programs Over Two-year Programs in Graduate School
That's quite easy math. A two-year master's program will cost you twice as much as a one-year program will. By the way, UK schools offer more 1-year programs than US schools. So you may want to check with UK schools to make this plan work.
Whether it's a 1-year or a 2-year master's program, you'll get the degree at the end of the day. So, what's to lose when the spotlight is on finance anyway? You'll find out that quite a number of 1-year programs will give you good value for not-so-much money.
4. Work Part-Time
You already have a bachelor's degree, right? Then use that for your benefit by doing a part-time job. Worried about being able to work and study at the same time? Yeah, it comes with its own challenges but it is worth the stress at the end of the day.
While you are at it, ensure you look out for only jobs/internships that offer you a wider or stronger network and more compensation than you already have.
Ever heard of work-from-home jobs? They exist and you should milk their benefits. They afford you time flexibility where you can actually work remotely. It could be a communications, marketing, or writing job that could bring in some extra bucks.
The best way to get job offers that will allow you work remotely is to go through sites like LinkedIn for jobs that are specific to your field. Using a filter like "remote work" could get you closer to working part-time as you school.
It is also advisable to contact your connections. You'll be surprised to learn that some people are even more willing to allow you work remotely especially if they are aware that you are diligent.
5. Consider a Public Graduate School
There's a wrong notion that public schools are cheap. Don't even think this true for one second. Public school education isn't as cheap as some people make it look.
However, unlike private schools, you may not need to sell your kidneys to get through grad school. This is why if you haven't started sending in applications and you are still at the stage where you are choosing the programs, then you should review your list and ensure you put public schools into consideration.
6. Find Specialized Programs in Graduate School
Programs like business, law, and to some extent, engineering are usually very competitive, which makes funding equally competitive.
To avoid this, at the stage where you are researching programs, focus on those programs that are specialized and narrowed down to areas that you are interested in. Some really big and popular schools offer specialized degrees that are still relevant to the general competitive and professional programs.
Moreover, a niche program has the potential of distinguishing you from the pack by boosting your unique selling point in a competitive recruitment process.
That said, the true worth of whatever advanced degree you earn at the end of the day is essentially how you are able to leverage it.
7. After College: Work First and Learn Later
Because of the competitiveness of the job market, the sentiment "a college degree is the new high school degree" has put quite a number of college graduates under pressure to proceed for an advanced degree immediately.
More so, typically, your salary is likely to be the lowest as soon as you graduate from college. This shouldn't drive you to pursue a master's degree. Instead, you can take advantage of the fact that you will be gaining relevant experience from the job, which has a good potential to make your CV look good.
Apart from that, financially, you can save yourself the headache that comes with student loans and debts by saving the most you can from that salary. In roughly 2 to 3 years you would have saved a significant amount of money for graduate school. It gets even better if you are able to get a scholarship or grants or even get a research or teaching assistantship role.
Who is to say you can't graduate debt-free with this plan? You may even be able to save up some of the money left for a house or a car.
8. Get Your Employer to Pay
If you would be studying and working at the same time, then you should consider speaking to your employer for possible financial aid. Oftentimes, companies that want to improve their skill-set without hiring fresh hands may be willing to sponsor part or all of its employee's tuition fee for a graduate program.
So, except you are aware that your company has done anything of the sort before, you may never really know if you don't ask the right people.
The caveat here is that for most companies that sponsor employees through grad school, they need to know and be sure that your program and the degree you'll earn will be beneficial to the company.
At the end of the day, it is a great feeling to go through the rigours of graduate school, graduate successfully and start out on your career path without having to worry about debts.