The Chevening Scholarship is a highly competitive and prestigious program that offers talented individuals from around the world the opportunity to study in the UK. Applicants often wonder about the role their Grade Point Average (GPA) plays in the selection process. They also wonder whether it can make or break their application. In this blog post, we will discuss the impact of your GPA on the Chevening Scholarship application. We will also provide insights into the importance of academic performance.
Minimum Academic Requirements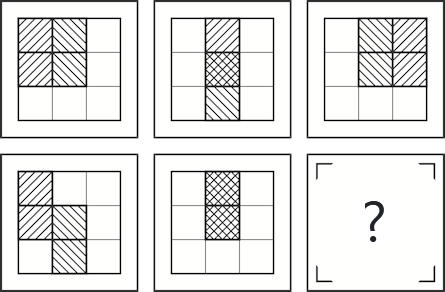 IQ test: what is your IQ score?
How smart are you? →
To be eligible for the Chevening Scholarship, applicants must meet the minimum academic requirements. This typically includes an undergraduate degree equivalent to a UK upper second-class honors degree (2:1). While the exact GPA equivalent varies depending on the applicant's country and educational system, it is crucial to meet this minimum threshold to be considered for the scholarship.
Tip: Check the Chevening Scholarship website or consult your country's British Embassy or High Commission to determine the specific GPA equivalent for your academic credentials.
GPA as an Indicator of Academic Potential
While meeting the minimum academic requirements is essential, the Chevening Scholarship selection process goes beyond merely evaluating an applicant's GPA. The selection panel is looking for well-rounded individuals with demonstrated leadership potential. These individuals must have clear career goals and a commitment to making a positive impact on their home country.
However, a strong GPA can serve as an indicator of your academic potential, showcasing your ability to excel in a rigorous academic environment. In addition, it shows you can handle the challenges of a postgraduate program in the UK.
Tip: If you have a high GPA, be sure to emphasize your academic achievements in your application. But don't solely rely on your grades to secure the scholarship. Ensure that you also highlight your leadership experiences, professional accomplishments, and future aspirations.
Addressing a Lower GPA
If your GPA falls below the minimum requirement or is less competitive, it does not necessarily mean that your Chevening Scholarship application is doomed. It is essential to address any shortcomings in your academic performance and provide context for the selection panel.
Tip: Use your essays or personal statements to explain the reasons for your lower GPA. Explain whether it was due to personal circumstances, health issues, or other factors. Emphasize your resilience and determination to overcome these challenges. Highlight any other accomplishments or experiences that demonstrate your potential for success.
The Holistic Evaluation Process
It is essential to understand that the Chevening Scholarship selection process is holistic. It evaluates various aspects of an applicant's background, experiences, and potential. While your GPA is undoubtedly an important factor, it is not the sole determinant of your success in the application process.
Tip: Focus on presenting a well-rounded application that showcases your strengths across various dimensions, such as leadership, networking, adaptability, and a clear vision for your future. This approach can help offset any concerns the selection panel may have about your GPA.
Conclusion
While we have explored the impact of your GPA on your Chevening scholarship application, it is just one piece of the puzzle. Meeting the minimum academic requirements is essential. But your success in the application process will ultimately depend on your ability to demonstrate your potential as a future leader, change-maker, and ambassador for the Chevening program. By focusing on presenting a well-rounded application that highlights your strengths, experiences, and vision, you can maximize your chances of securing this prestigious scholarship.