A low GPA can feel like a significant obstacle when applying for college admissions. However, it's important to remember that your GPA is just one aspect of your overall academic profile. By employing effective strategies and highlighting your strengths, you can overcome a low GPA and increase your chances of success in the college admissions process. In this blog post, we'll explore various strategies to help you overcome a low GPA. These strategies will also help you to present a well-rounded application to your dream college.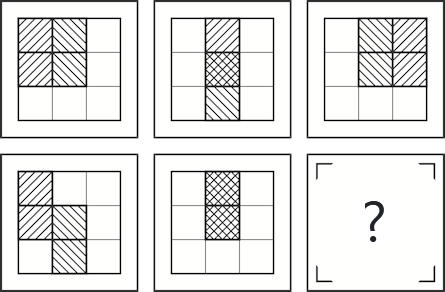 IQ test: what is your IQ score?
How smart are you? →
READ: Guide to understanding GPA
Focus on Your Strengths
A low GPA doesn't define your entire academic journey. Instead of dwelling on your weaknesses, focus on showcasing your strengths. Emphasize your achievements, such as awards, honors, or special projects, and highlight any upward trends in your grades. This will demonstrate to admissions committees that you're dedicated to self-improvement and growth.
Improve Your Standardized Test Scores
High standardized test scores, such as the SAT or ACT, can help compensate for a low GPA. Allocate sufficient time and effort to prepare for these tests. Consider taking test prep courses or working with a tutor to maximize your scores. Strong test scores can demonstrate your academic potential and help offset concerns about your GPA.
Pursue Extracurricular Activities
Engaging in extracurricular activities not only enriches your high school experience but also showcases your diverse interests and abilities. Colleges are looking for well-rounded students who can contribute to their campus community. Participate in clubs, sports, volunteer work, or other activities. By doing this, you can demonstrate your commitment to personal growth and community involvement.
Write a Compelling Personal Statement
Your personal statement is an opportunity to tell your story and explain any circumstances that may have contributed to your low GPA. Use this platform to provide context. Talk about your personal or family challenges, and emphasize how you've grown and learned from these experiences. A heartfelt and well-written personal statement can help admissions officers understand your unique situation and see your potential for success in college.
Obtain Strong Letters of Recommendation
Letters of recommendation from teachers, counselors, or other mentors can provide valuable insights into your character, work ethic, and potential for success. Choose recommenders who know you well and can speak to your strengths, personal growth, and accomplishments. A strong letter of recommendation can help balance a low GPA by offering a different perspective on your abilities and potential.
Consider Community College or Gap Year Options
If your GPA is significantly lower than the average for your target colleges, consider alternative pathways to higher education. Attending community college and transferring to a four-year institution can be an excellent option. This will allow you to improve your academic performance and demonstrate your readiness for a more rigorous academic environment. Similarly, taking a gap year to gain work experience, volunteer, or explore your interests can help you grow personally and professionally. It can ultimately make you a more appealing candidate for college admissions.
Conclusion
Overcoming a low GPA can be challenging, but it's not impossible. By focusing on your strengths, improving your standardized test scores, pursuing extracurricular activities, writing a compelling personal statement, and obtaining strong letters of recommendation, you can present a well-rounded application that highlights your potential for success in college.
Remember that your GPA is just one aspect of your academic profile, and colleges consider a variety of factors when evaluating applicants. By adopting a proactive and well-rounded approach to your college admissions journey, you can increase your chances of success and achieve your dreams of higher education.