Writing a sponsorship letter for a student visa is no mean feat at all. Just the thought of writing an official letter to the government of a country, without knowing who will eventually read it, is enough to keep you on edge.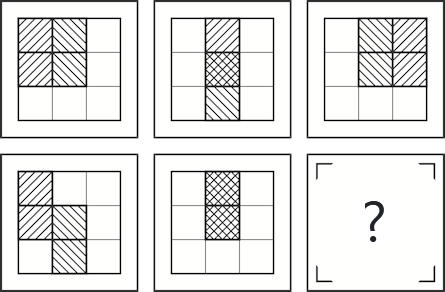 IQ test: what is your IQ score?
How smart are you? →
Not to worry, in this article, we will be showing you a step-by-step guide on how to write a sponsorship letter for a student visa.
What is a Sponsorship Letter?
A sponsorship letter is one of the important documents required to apply for a student visa. Hardly is a student visa approved without a sponsorship letter on the side. Sponsorship letters typically serve as proof of verification in visa approval processes.
Along with other documents, the sponsorship letter is then submitted to the embassy during the visa interview with the embassy's Consular Officer. 
Who Should Write a Sponsorship Letter?
Sponsors should write a sponsorship letter. If you are a student applying for a visa to study abroad, a sponsorship is definitely one of the documents you will be required to submit to the Consular Officer at the embassy.
Your sponsorship letter could be written by your parents, an uncle, an aunt, a cousin, a friend, or your partner, so long as they will be covering your study and living expenses.
READ: International Financial Aid Options
Now that you understand what a sponsorship letter is and its purpose, let's show you how to write one.
How to Write a Good Sponsorship Letter
While you can write a sponsorship letter in your own words, there are a few essential components that you must include in your letter. Here they are:
1. Date
The first thing you want to do is write a date on the letter. And while you are at it, ensure that the date on the letter is the actual date you finished writing it.
2. Recipient's Address
The recipient's address contains the designation of the appropriate official, as well as the address and contact address of the embassy. It is usually written in this order:
"The Immigration Officer,
[Name of Embassy]
[Address]"
3. Subject
The subject of the letter is basically what your letter is all about, albeit in a really short sentence, because the body of the letter would give a more detailed expatiation. Here's an example:
"Letter of Sponsorship for [Name of Student]"
4. Reference
This section covers regards for the immigration officer in two to three words. For example:
"Dear Sir/Madam,"
5. Body of the Letter
The body of the letter covers three sections. The first being a brief description of who you are, your reason for writing the letter, and your conclusion.
In giving a brief description of yourself, it is important that you keep whatever information you'll be revealing as short as possible. Preferably, your description should be about two to three sentences.
Here is an example of how you might write it: 
"My name is [NAME], presently living in [ADDRESS]. I am a citizen of [COUNTRY]."
After a brief description, the next thing is your reason for writing the letter. In this paragraph, try as much as possible to write less about yourself. Instead, provide the necessary information about who you intend to sponsor. For example:
"The purpose of this letter is to authenticate my sponsorship for [NAME] to apply for a [VISA TYPE] in [COUNTRY]. He/she will be studying in [UNIVERSITY], and I will cover her academic expenses all the while she's studying [COURSE], her course of choice."
Once you've stated the purpose of your letter, you can now go ahead and conclude the letter. In the concluding section, you would be required to present proof that you are financially capable of sponsoring who you intend to sponsor.
Here's what it might look like:
"Enclosed alongside this letter are other documents and my bank statements as proof that I can indeed take care of his/her tuition fees, including other living expenses…"
READ: Tips for Writing Scholarship Essays — 8 Valuable Tips
6. Complimentary Close
In this section, you close the letter using a subscription, your name and signature, then your address and contact number in the order below:
"Sincerely,
[YOUR NAME AND SIGNATURE]
[ADDRESS]
[CONTACT NUMBER]"
And there you have it, a step-by-step guide on how to write a sponsorship letter for a student visa. Meanwhile, it is important to note that while it might seem pretty straightforward and not too demanding, there are a few things you might want to watch out for.
First off, try as much as possible to stick to the purpose of the letter. Don't give out unnecessary information or information that you aren't sure of.
A sponsorship letter is an official writing so avoid using a personal tone, which may sound too casual.
Avoid lengthy explanations. Lengthy explanations will make your letter long and boring. The reader will be fielding many applications and will not have the luxury of time to read lengthy letters. Too much information glaring at the immigrant officer might discourage him/her from reading your letter.
Read your letter over again after writing, including the section where you have your contact details because those are literally the only means the embassy can contact you whenever there's a need to.
CHECK: Sample of Sponsor's Letter
Important Tips for Writing a Sponsorship Letter for a Student Visa
Do not write in any other language besides English because native languages are usually not accepted.
Ensure that your relationship to the student you intend to sponsor is expressly stated.
Do not forget to add your contact details e.g. your address (home and email), phone number and full name.
Do not send a handwritten letter to the embassy. Have it typed and printed.
Remember to leave your signature at the end of the letter.
It is often required that you include documents confirming your residency status.
If you can have someone proofread your letter to ensure that it is error-free. The importance of this cannot be overemphasized.
Conclusion
The chances of your visa getting approved increases when you submit a sponsorship letter, and not just any sponsorship letter.
In this article, we have provided you with a step-by-step guide on how to write a sponsorship letter for a student visa, including the Do's and Dont's of writing a good letter.
Follow the guidelines in this article, and you will be several steps closer to achieving your dream of studying abroad.