The best visa option for healthcare workers looking to relocate to the UK is the health and care worker visa. With a health and care worker visa, you can move to the UK to work with the National Health Service (NHS). 
This type of visa comes with special privileges like reduced visa fees, exemption from the health surcharge and fast-tracked visa approval.
The Health and care visa also allows you to bring your dependents (partner and children) to the UK, study, volunteer with NGOs and take on additional work in cases. You can travel to other countries and return to the UK at will. You can also apply for permanent residency after living in the UK for five (5) years. However, you can't change jobs or your employer unless you update your visa.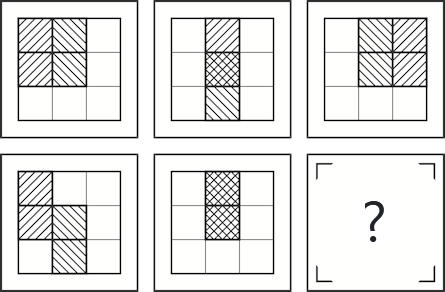 IQ test: what is your IQ score?
How smart are you? →
READ: How to Apply and Get a Nursing Job in the UK From Nigeria
Requirements for a Health and Care Worker Visa
To qualify for a Health and Care Worker visa, you must:
1. Be a qualified healthcare worker; doctor, nurse, radiographer, physiotherapist, medical lab scientist, optometrist, etc.
2. Be employed by an approved healthcare employer in the UK.
3. Your job must be in one of the following occupation codes:
1181: health services and public health managers and directors
1242: residential, day and domiciliary care managers and proprietors
2112: biological scientists and biochemists
2113: physical scientists
2211: medical practitioners
2212: psychologists
2213: pharmacists
2214: ophthalmic opticians
2215: dental practitioners
2217: medical radiographers
2218: podiatrists
2219: health professionals that are 'not elsewhere classified', such as audiologists and occupational health advisers
2221: physiotherapists
2222: occupational therapists
2223: speech and language therapists
2229: therapy professionals that are 'not elsewhere classified', such as osteopaths and psychotherapists
2231: nurses
2232: midwives
2442: social workers
3111: laboratory technicians
3213: paramedics
3216: dispensing opticians
3217: pharmaceutical technicians
3218: medical and dental technicians
3219: health associate professionals not elsewhere classified
6141: nursing auxiliaries and assistants
6143: dental nurses
6145: care workers and home carers
6146: senior care workers
Do well to ask your employer for your occupation code to check if it falls into any of these categories.
4. Meet the salary requirement of at least £20,480. If your job doesn't meet the salary requirement, you'll need to show proof of having at least £1,270 in your bank account. The money should be available for at least 28 days in a roll. This is to ensure that you can pay your bills and support your dependents in the UK.
Documents for Health and Care Worker Visa Application 
Once you've met the above requirements, then you can submit the following documents:
A valid certificate of sponsorship. This document should contain details of your job role, employer, salary and unique reference number.
A confirmed job offer from an approved employer in the UK.
Proof of proficiency in the English Language.
Proof of sufficient funds.
International passport or travel documents.
Means of identification.
Tuberculosis test results for selected countries.
A criminal record certificate. This is to ensure that you have a clean record as you will be working with vulnerable people.
Visa Application Guidelines
We recommend you apply for your visa three (3) months before the day you are due to start work in the UK. Your resumption date should be clearly stated on your certificate of sponsorship.
You can apply for a health and care worker visa through the official website of the UK government. You will fill out an online visa application with your personal information and other travel details.
After filling out the form, you will pay a visa application fee. The application fee depends on the duration of your stay in the UK.
If you intend to stay for up to three (3) years or less, you will pay £247. Anything more than that (above three years), costs £479.
This fee also applies to any dependents who are relocating with you. Unlike other visas, you are exempted from paying the immigration health surcharge.
You will also book an appointment at the nearest visa application centre, UK embassy or consulate to enrol your biometrics.
Once you've completed the application process, your visa will be approved or declined within three (3) weeks.
That's all you need to know about applying for a health and care worker visa. Now, you can proceed with your visa application. Best of luck!