Many people dream of studying in the US, and we bet you are one of them. It doesn't come as a surprise as the United States has many prestigious institutions, and their standard of education is quite impressive. Think of schools like Yale, Sandford, Princeton, UCLA, John Hopkins, and the famous Harvard University. However, you must consider the cost of a US postgraduate degree before you decide on studying in the US.
Imagine gaining admission for your postgraduate degree in one of these institutions. That will be a real game-changer! You will get access to high-quality education, a great network, better opportunities, and prospects. However, it comes at a price.
Before you send out applications to that university, there are a few things you must consider. The first question you need to ask is, what is the cost of a US postgraduate degree? Ignore this question at your peril.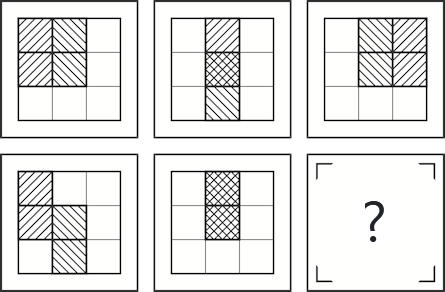 IQ test: what is your IQ score?
How smart are you? →
We know you want to get the best education, but good things cost money. Sorry to burst your bubble, but going to that dream school may cost you a fortune. Universities in the United States are one of the most expensive schools in the world and for good reason. You must be sure of the financial implication and determine if you can afford it.
The cost of a USA post-graduate degree depends on certain variables, which we will discuss in this article.
READ: Can I Get a Master's Degree in an American University With HND?
Factors that Affect the Cost of a USA Postgraduate Degree
Here are some factors you should consider when estimating the cost of a US postgraduate degree.
1. Tuition Fee
First, consider the tuition fee. The tuition fee depends on the course and institution you are interested in attending. Public universities like Mississippi State University and Bemidji State University are more affordable. Private institutions like Columbia University, Massachusetts Institute of Technology (MIT), and Duke University are more expensive.
On average, the tuition fee for a public university ranges between $35,000 to $45,000. Private universities charge as much as $50,000 to $75,000 per year. That's because the state government funds public universities, while private universities get their funding from private organisations and donations.
Your course of study is just as important. Medicine, engineering, and other science-related courses are more expensive than arts, education, and humanities. The type of degree you want to pursue also plays a role. You will pay less for a master's or Ph.D. course compared to MBA, JD, or MD courses.
Regardless of the course, degree or institution, international students almost always pay significantly more than American students. So, before you apply to that school, do proper research to determine the cost of the program and other related fees.
2. Student Visa
As an international student, you must get a student visa. Getting your student visa is usually a long process. First, you'll pay $350 to apply and get accepted by a Student and Visitor Exchange Program (SEVP) certified university. Afterward, you will receive the I-20 document where they will record all your information. Then, you will pay a non-refundable fee of $160 for your visa application. All these contribute to the cost of a US postgraduate degree.
3. Cost of Accommodation
Most universities offer their international students accommodation within the campus. This is commonly known as a dormitory, dorm room, or hostel. If you decide to pay for a dorm room, you'll have to share that space with two or three other students. You'll also have to share bathrooms and showers with other students. We bet you're not thrilled about that.
However, there are some perks of living in the dorm. You don't have to worry about water, electricity or even access to the internet. Once you pay for the room, the school provides all these essentials. The cost for on-campus accommodation, on average, is between $5000-$8000 per year.
If you are not one for campus life, you can choose to stay at an off-campus residence. You can live alone or share an apartment with other students depending on your budget. The rent depends on the area you want to live in. The Midwest region in the US is cheaper than the East and Northeast regions. The annual rent for a single-bedroom apartment is between $6,000-$15,000, depending on the apartment and location. Living off-campus means more expenses. Aside from rent, you'll have to pay for water, electricity and the internet. 
READ: Accommodation Options for the International College Student in the United States
4. Living Expenses
You also have to consider the cost of your basic needs like food, clothes, textbooks, groceries, household items, study materials, and other miscellaneous expenses. To a large extent, the location of your school or apartment determines the cost of these things. Approximately $10,000-$12,000 can cover these expenses per year. Remember, you also have to set some money aside for emergencies.
5. Transportation
If you decide to live in the dorm, you won't have to worry about transportation costs as most of the things you need are within the campus. You will only spend much on transportation. If you choose to live off-campus. No need to fret. The cost of transportation in the US is relatively affordable, and there are many options to choose from; cabs, trains, and buses. You may spend between $30-$50 on trains and buses every month. You can decide to budget $100-$120 to cover additional transport expenses.
6. Health Insurance
The cost of a US postgraduate isn't complete until you've included health insurance. You may wonder, what has health insurance got to do with this? Well, you can only study for your postgraduate degree when you are healthy and fit. So, you must make provisions for unforeseen medical needs and emergencies. Don't tell us you don't get sick. You can never be too careful.
In fact, as an international student, you can't get admitted into a US University without proof of your health insurance. A one-year health insurance plan for an international student in the US ranges from $500 to over $1,000.
READ: Why You Should Study in the UK — 10 Important Reasons
Conclusively,
These are the factors that contribute to the cost of a USA post-graduate degree. Now, you see you may have underestimated the cost of getting a USA postgraduate degree, especially from an Ivy League school. The cost of a USA postgraduate degree may be high, but that doesn't mean you should give up on your dream.
Despite the cost of studying in the US, thousands of international students still apply every year. There are financial aid, student loans, and scholarship opportunities for international students like you who wish to study in the US. You can access one of those or get a good job and save towards it.