It's always been your dream to study abroad. However, from your calculation of the tuition fees, travel arrangements, accommodation, and living expenses, it would cost you approximately $99,000 to make that dream come true.
You don't have that kind of money stashed away. Even if you decide to start a savings plan, it will take a long time to save up that amount. You've tried accessing student scholarships and financial aids to no avail. Now, the question on your mind is, "Can I get a student loan to study abroad?"
Yes, you can access a student loan to study abroad. However, your ability to access the loan depends on your eligibility status. Before you apply for a student loan to study abroad, you must first understand the type of loan you want, the requirements, and eligibility criteria. We will explain all that in this article. Keep reading.
How Does Student Loan Work?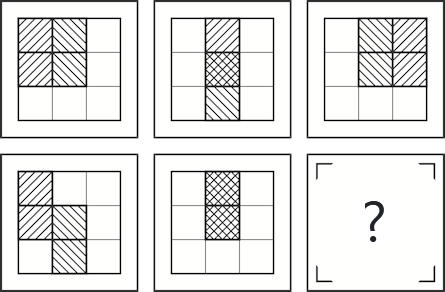 IQ test: what is your IQ score?
How smart are you? →
A student loan is money you borrow from governmental or private institutions to pay your way through school. These loans fall under two categories; the federal student loan and private education loan. As an international student, you are not eligible for federal education loans. This is reserved for students who are US citizens.
You can only access specialized private education loans available for international students studying abroad. These loans are approved by many schools abroad. You just have to find out if your preferred University falls into the list of eligible schools.
Student loans are used only for education-related expenses, which include your tuition fees, textbooks, accommodation, transportation, insurance, and other school-related expenses.
You don't have to be in a hurry to pay back the loan as lenders usually wait until you graduate to request a payback. Some organisations could even give you a 6 months extension after the graduation period. The only condition is you must get the loan with a cosigner, and your cosigner must have a good credit score. Sounds good, right?
Who is a Cosigner?
A cosigner is a person who is legally bound to pay the outstanding debt in case you, the applicant, cannot pay back the loan. Your cosigner's name and details will be included in the loan application forms, and he will also sign the document. In some countries, this individual is referred to as a guarantor.
Most student loans for non-US citizens will require a US co-signer. That means, as an international student, your cosigner has to be a US citizen or a US permanent resident with a good credit history. Having a cosigner improves your chances of accessing a loan. It also reduces your interest rate. Your cosigner could be your parents, siblings, relatives or friend, as long as they meet the criteria. This may be a good time to reach out to that uncle or aunt who has a green card.
However, if you don't have a cosigner, you can look out for a no cosigner loan. Some schools in the US and Canada are exempted from the cosigner requirement. If you apply to any of these schools, all you have to do is meet the lender's criteria and you may be eligible for a no cosigner loan. With no-cosigner loans, the lender will evaluate your eligibility through your academic records and career path. They may also consider your country of origin, the school you want to attend, and your graduation year.
Now, you know there are two types of private education loans you can access as an international student; the cosigner loan and the no-cosigner loan.
Let's get down to the nitty-gritty.
READ: How to Have a Debt-Free Grad School Experience
How to Apply for a Student Loan to Study Abroad
Here's a step-by-step guide on how you can apply for a student loan to study abroad.
1. Research and Compare Loan Features
You may be spoilt for choice as there are many loan options out there. Before you start the application process, do your due diligence. Compare the features and requirements of each loan, so you won't get confused and pick the wrong lender. Run a thorough search online until you find the loan program that is best suited for you, preferably, one with the lowest interest rate.
Review the terms and ask pertinent questions before signing the dotted lines. Find out if you will have to pay additional fees like application fees, origination fees, prepayment fees, or penalties for late payment. What is their billing process? Will the lender give you an extension if you have trouble paying as and when due, or will you get into more trouble? Do they have good customer service?
2. Review the Interest Rate and Repayment Options
Private lenders offer interest rates that range between 3% to 12% depending on your cosigner's credit score. We recommend choosing a loan program with a fixed interest rate that won't increase over time. That's safer and more pocket-friendly than a loan with a variable interest rate. You don't want to incur more debt than you can afford to pay back.
You also have to consider their repayment options. Do they accept deferred payments, interest-only payments, or graduated repayment?
3. Keep Your Eyes on the Bottom Line
Don't get too excited about getting all that money. Remember, it's just a loan. You will eventually have to pay it back with interest. So, don't go borrowing more than you need to study abroad. Calculate the numbers to know the exact amount you will have to pay back when the time comes. Then, start working on your repayment plan.
4. Fast Track the Process
Some loans take a longer time to process. You can fast-track the process by applying for a loan before being accepted into the school. However, you must provide proof of your acceptance and your student visa receipt to complete the loan application.
There you go! That's all you need to know about getting a student loan to study abroad. Not many people are comfortable with a loan. However, this could be your only means of paying for that foreign degree you've always dreamt of having. It's worth the shot.