Deciding to study abroad is, no doubt, a life-changing decision and one that must not be taken arbitrarily. Making this decision means that you'll be leaving your old friends, family, and the place you probably grew up all your life for an entirely new place that you've probably never been to in your life.
This alien environment will test everything you've ever known from culture, to food, to language, to weather conditions. And the last thing you want to be unprepared for when you get to a new place is where you'll lay your head.
Today, we will be zeroing in on Canada and how you can walk through your accommodation options over there.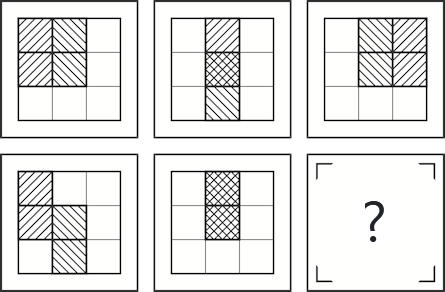 IQ test: what is your IQ score?
How smart are you? →
As you already know, if you can settle the accommodation thing early enough, preferably before you even step into Canada, then you'd be able to face your academics head-on once classes begin.
There's this common mistake that lots of international students make…
When it comes to getting accommodation in a foreign school, there's one mistake that many international students make. Oftentimes, it's not their fault but then they suffer for it anyway.
The mistake is that of beginning the hunt late. Many international students often put off searching for accommodation till later, and then they end up with shabby places or places that are way too expensive. And why not? The early birds have already come way before and snagged the best deals.
Plus, with the rush and confusion that the little time affords you when you begin your search late, it's very easy to fall prey to exploiters.
Rule of thumb suggests that you begin your search for an accommodation the minute you receive your admission offer. Don't get carried away with visa, travel, and admission prep that you forget to prepare for where you'll stay when you eventually get there.
If you begin early enough, you'll have enough elbow room to weigh your options. Otherwise, you'd be forced to make rushed decisions and settle for anything.
Accommodation is Not Cheap
You must understand, in the first place, that accommodationfor students in Canada or any foreign country for that matter is by no means cheap. You must, therefore, tread with caution when seeking accommodation in foreign countries. Careful selection can save you a couple of thousands of dollars, we kid you not.
For example, while a single room will cost about $625 in some parts of Toronto, a 3 bedroom apartment will cost you about $2,060 per month! And room type isn't the only factor.
Of course, location also greatly influences how much you'll be spending on accommodation. For instance, places around University of Toronto, Scarborough are cheaper when compared to places like St. George.
Also, you will find out that comparing costs across different cities like Montreal, Vancouver, and Toronto, you'll also get widely varying amounts.
From the figures we above, it goes without saying that you must be wise when deciding on an accommodation in Canada, even more so because many international students have to fund their educations with money from loans and scholarships.
If you land in a place where the accommodation costs are significantly higher, then it might bother you a bit. You'll definitely have to cut down on unnecessary expenses and try to find means to save some money.  Even at that, there still might not be enough to get books, and other materials you might need for school.
When faced with this kind of situation, don't despair, there is a way out. Canada has a pretty fair system with an "earn while you learn" scheme where you can land a part-time job that will help you earn some small change by the side to help keep you afloat.
Having said all these, let's quickly run through your accommodation options as a foreign student in Canada
We are going to divide your accommodation into two broad categories: short-term and long-term.
READ: Work Opportunities for International Students in Canada
Short Term Accommodation for International Students in Canada
The first place to start your search is with short-term accommodation options for students in Canada.
Hotels
There is a wide range of hotels in Canada available for a temporary stay. Now, even though the hotels are many in Canada, it is still foolhardy not to book in advance. If you'll be requiring a hotel for a temporary stay when you arrive Canada, then you should make a reservation in advance.
Especially during the tourist season, hotels are heavily booked. If you don't make your move early enough, you could miss out of the really good ones.
May to August appears to be the time when hotels are most fully booked. During this period, finding a good place to stay without making prior reservations could be practically impossible, so don't try to find out for yourself.
Usually, you can make reservations with ease in a week's notice though. But then make sure you check out for major events or festivals as reservations can be pretty tough to make within those periods.
When it comes to pricing, hotel services vary from place to place. Of course, larger cities will naturally cost more than smaller, more rural areas. Generally though, you'll find that hotels in Canada are comfy and reasonably priced. You can make reservations directly with the hotel or do it through a travel agent in your home country.
Here are price estimates for different kinds of hotels of different ranges. Please note that these prices are just estimates to give you an idea not the actual prices. Actual rates might differ slightly for various reasons.
Low price range: $45 to $75 CDN (if going for this one, be very careful. Quality hotels at this price range are pretty difficult to find especially in large cities).
Moderate Price Range: $55 – $135 CDN
Expensive Price Range: $135 – $250
Five-star Hotel Price Range: $250 CDN and upwards
Bed and Breakfast
This is another great option for a temporary stay. Usually these rooms are located in private homes or a locally-run establishment. The cost of a room will usually cover a bed and a breakfast as the name suggests (bed-and-breakfast).
Bear in mind that most rooms in a bed-and-breakfast do not come with private baths and toilets, you'd have to share a communal one.
In spite of this though, bed-and-breakfast accommodations are a fantastic way to meet with the locals of the place and  begin to ingratiate yourself in the culture of Canada.
When going for a bed-and-breakfast, try to find one that is registered with a professional association. You know, for assurance's sakes.
Bed-and-breakfast rooms should cost you about $35 to $105 CDN per night.
Youth Hostels/YWCA/YMCA
If you need something more economic, then you might want to try hostelling. It is inexpensive but efficient. The accommodation itself is basic. Plus, you'd have to share the primary facilities like toilets, bathrooms, and kitchens with other occupants.
They calculate the rates per night and could cost about $10 to $20 CDN per night. Beware though that the hostel you pick is inspected and approved by  the Canadian Hostelling Association.
Check here for more information: http://hihostels.ca/en/
Other options are the YMCA/YWCA hostels. They are pretty inexpensive too, although more expensive than hostelling. They also come with more features like pools, fitness centres and things like that.
But make sure you plan ahead though, in the summer months, these hostels tend to fill up very quickly. On an average, YWCA/YMCA rooms cost about $24 to $45 CDN per night.
To book and make reservations, check any of these links: http://www.ywcacanada.ca/ , http://www.ymca.ca/
READ: Travelling to Canada For the First Time? Things You Should Know!
Long Term Accommodation for International Students in Canada
Homestays
There are many Canadian families who offer their homes for the homestay programme, hosting international students during their stay in Canada.
Homestays will give you a great opportunity to learn the Canadian culture firsthand while brushing up on your English or French as the case may be.
These offers come with a well furnished room, as well as meals. In exchange, you'll have to pay a small fee and participate in day-to-day activities with the family.
Of course, amenities will vary from family to family. But generally, students are expected to list their preference when signing up for homestay in order to get the most suitable fit.
If you sign up for the homestay programme with your school, they will usually send a representative, either from school or from the host family to meet you at the airport when you arrive.
Although prices will definitely vary from place to place, the average cost of a homestay accommodation in Canada amounts to about $400 to $800 per month.
Dormitories
Your school will most probably have accommodation either on campus or close to it. Dormitories vary in size and quality from school to school. As usual, basic facilities are shared like kitchens, baths, toilets, and laundry facilities.
In most dormitories which are usually separated by gender, there is the option of either sharing a room or getting your own private room.
Dormitories are a terrific way to make fast friends and enjoy your college days. And barring the usual skirmishes that must come with living with over a hundred other human beings from different backgrounds at the same time, it's pretty hard to hate dorm life.
For accurate information on the cost for a dormitory room, you should consult your school. However, we can give a general estimate to be around $3000 and $7500 per academic session.
Off-campus
While renting is an option open to students, it is, without doubt, the most expensive. Most times, students have to find roommates to bring down the cost of expenses.
There are schools that offer an off-campus housing service. This service opens the student up to affordable off-campus housing and also helps students find roommates with which they can share an accommodation.
Usually, you'll find different adverts posted all around campus for off-campus accommodation, but it's still best to make arrangements before getting to Canada.
There are different options available to the foreign student, but getting a house will usually be too much. Most students go for suites, which is a self-contained unit within a larger house.
A self-contained unit will usually come with its own kitchen, toilet, bath and one or two bedrooms. This cost, does not, however, cover furniture, utilities or meals. Although you might find some that include electricity and heating in the rent.
Bear in mind that it is entirely your responsibility to ensure the suitability of the accommodation. Your school will not inspect the place for you, so beware.
Ensure that you understand the terms of the lease, examine the apartment to see if anything should be repaired by the landlord, and understand how the rent should be paid before signing the lease.
Should you encounter any issue with your apartment, then contact a provincial residential tenancy office.
For an off-campus rented accommodation, expect to spend about $400 to $1500 CDN monthly for suites or apartments, or about $250 to $750 if you're considering shared accommodation.
So, that's it, a quick roundup of everything you need to know about accommodation options for international students in Canada. It helped you a lot, right? Please, don't forget to share with others!