What is GMAT?
GMAT is an acronym for Graduate Management Admission Test
What's the Exam for?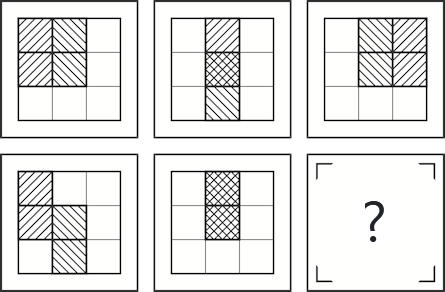 IQ test: what is your IQ score?
How smart are you? →
GMAT is a standardized test which various graduate schools require as a basis for selecting students for a graduate management programme. It tests your reading, writing, addressing data sufficiency logic, critical reasoning, and problem-solving abilities.
Which Body Administers GMAT?
The Graduate Management Admission Council
Who Should Write?
Those looking to get an admission into an MBA programme (Master of Business Administration) will have to take the GMAT. Also, those looking to get degrees such as Master of Finance and Master of Accountancy will also need to take the GMAT.
How Much Does it Cost to Register for the GMAT?
Registering for the GMAT will cost you $275. However, you may incur additional costs for taxes, cancellation, rescheduling or sending additional score reports.
Where Can I Register for My GMAT Test?
The most reliable place to register for your GMAT test is the official GMAC website www.mba.com where you will fill the Appointment Scheduling Form and also get to pick your test centre.
Some prep centres also offer registration services to candidates, however, do be careful about making transactions with anyone centre as there are lots of rascals and fraudsters on the loose. Be sure to confirm that the organization you wish to register with is legit. $275 is not chicken change.
If you feel unsure about doing the registration yourself, Effiko can help you but this will incur a $50 service charge. If you want us to help you, then contact us.
READ: 10 Strategies on How to Ace the GMAT Exam
What Date Is the GMAT Test?
In Lagos, you can take the GMAT test any day, while in Abuja, it's only taken on Tuesdays and Thursdays. This means that you are free to schedule your test whenever you think is convenient for you as there are no set test dates.
How Long Will the GMAT Test Take?
It will allocate you 3 hours 7 minutes in total for the four sections of the GMAT test.
Verbal: 36 minutes (65 questions)
Quantitative: 62 minutes (31 questions)
Integrated Reasoning: 30 minutes (12 questions)
Analytical Writing: 30 minutes (1 topic)
What Kind of Questions Should I Expect in a Typical GMAT Test?
We will give a brief rundown of what to expect from each section of the GMAT test.
Verbal: Expect questions on sentence correction, reading comprehension, and critical reasoning.
Quantitative: Expect questions on data sufficiency, and problem-solving
Integrated Reasoning: This will test your ability in multi-source reasoning, table analysis, graphics interpretation, and two-part analysis.
Analytical Writing Assessment: this tests your ability to analyze a given argument.
Must I Attempt the Sections in a Particular Order?
You do not have to attempt the GMAT sections in any particular order.
Originally, the exam comes in a particular order and that's: Analytical Writing Assessment first, followed by Integrated Reasoning, followed by the Quantitative section, and then Verbal. However, depending on your strengths, you have two other options of rearrangement.
You can decide to do Verbal, then Quantitative, followed by Integrated Reasoning and then Analytical Writing Assessment.
OR
Quantitative first, then Verbal, before Integrated Reasoning and then Analytical Writing Assessment.
But note that this must be done before you commence the test. Any order you begin with cannot be changed in the middle of the test.
Is There a Recommended Order?
There is no recommended order for the GMAT sections. It's okay to go with the order that's most convenient for you.
How Is It Graded?
There are four components of a GMAT score
Analytical Writing Assessment: 0.0 – 6.0
Integrated Reasoning: 1 – 8
Quantitative and Verbal: 0 – 60 (each)
Total: 200 – 800. This is the score mostly referred to as your GMAT score and is entirely based on your quantitative and verbal scores.
The Analytical Writing Assessment is graded by a human as compared to the others that are graded by the computer, hence it's sent to you separately, and isn't factored into your cummulative. The Integrated Reasoning section isn't factored into your cumulative either.
Aside from the normal 0 – 60 score scale, the score is converted into a percentile and this percentile score is relative to scores lower than yours.
Alright chill, let's take it slowly.
For example, if you score in the 90th percentile, it means that you did better than 90% of people who take the exam. This percentile is usually based on people's scores on the GMAT in the last three years.
What Score Guarantees Scholarship?
There are no particular GMAT scores that can guarantee you a scholarship.
There are different scholarships available for an MBA programme, and there are two major sources: external sources and the business schools themselves.
For the business schools, many scholarships offered are need-based, while other opportunities are merit-based or targeted at a particular demographic.
While the GMAT score plays a significant role in getting a merit-based scholarship, other factors such as your GPA, and other academic and personal achievements also count. Business schools hardly list a minimum score for the award of a scholarship, however, you can be sure that they will be after those with really high scores.
Also, there are scholarships targeted at a particular demographic, like we mentioned earlier. Categories like females, students of color, students in certain parts of the world (3rd world countries, for instance) are usually target groups.
What Happens With My GMAT Scores?
Normally, you are to come with a list of five schools you'd want your scores to be sent to after your test. Be sure to check with your proposed school for admission deadline so that you can schedule your test at a time that will enable your score to be sent in before the time.
How Long Are My GMAT Scores Valid?
A GMAT score is valid for as long as five years.
Which Schools Admit With GMAT?
Over 2,100 universities and institutions require a GMAT score for admission into more than 5,900 graduate programmes, especially top business schools. You'd have to check your proposed school to see if they require a GMAT (they most likely will though).
READ: What You Should Know About the GMAT Math Section
Which Courses Can One Study With a GMAT?
Programmes to be studied with GMAT will have to be MBA related.
What's the Best Way to Prepare for a GMAT?
Know all about the test. Practice with good prep books. Take classes.
Can I Reschedule My GMAT Exam?
Yes, you can reschedule your GMAT test. But of course, it won't be for free.
There are the three scenarios:
If you reschedule it more than 60 days before your test date, then you'd be required to pay the sum of $50.
If you reschedule it within 15 – 60 days of your test date, you'll be required to pay the sum of $100.
Lastly, if you reschedule 1 to 14 days before yor test date, then you'd have to pay $150.
However, if you wish to reschedule to a different country from the one in which you initially chose, you'd have to place a call through to them (+44 (0) 1618557219). You can't do that by email or fax, please.
Can I Cancel My GMAT Exam?
Yes, you can cancel your GMAT test, however it comes at a cost.
If you cancel 1 to 14 days before your test, you'd pay the sum of $200 with a $50 refund.
If you cancel 15 to 60 days before your test, you'd pay the sum of $175, with a $75 refund.
Lastly, if you're canceling 60 days before your test, then you'd be paying the sum of $150, with a refund of $100.
Can I Retake the GMAT Exam?
Yes, you can retake the GMAT test. However, you can only retake the test once every 16 calendar days, and a maximum of five times in 12 consecutive months.
Also, please note that there is a lifetime limit of 8 times, after which you won't be able to take the GMAT exam ever again.
Does the GMAT Exam Accommodate Those With Disabilities?
Yes, there is accommodation for those with disabilities in the GMAT test. With the proper presentation of documents and certain eligibility criteria met, a person with disabilities may take the GMAT exam. Visit www.mba.com for more information about that.
Which Centres Provide Tutelage for GMAT?
There are several centres which offer tutelage for the GMAT and we have listed them here. Be careful to note the ones we have verified. Those are the centres we have visited and can vouch for. Click the 'Contact this Centre' link to get in touch with any of the prep centres.
What Are the Best Books for GMAT?
It's best to get the official study guide for the GMAT from the test makers themselves, however, this will not suffice. You'll need other prep books to aid your all-round preparedness.
Remember, it's not just about having all the knowledge. You don't have all the time, so you'll need to have a few tips and strategies up your sleeve to make the most out of the allocated time.
You can check out our reviews on the best GMAT prep books where we give expert reviews on different prep books suited for the different preparation levels and different kinds of students.
How Many Testing Centres Are There in Nigeria and Where Are They?
For now, there are only three testing centres in Nigeria, and they are listed below:
1. Bellaz Education Services
First Floor, Back Wing. 63, Ogunlana Drive, Seeodee Business Hub
Surulere, Lagos.
2. UKEAS (LAGOS)
3rd floor, 76 Opebi road, Ikeja, Lagos.
3. UKEAS (Abuja)
Ground floor, Osas and Oseji building. 50, Adetokunbo Ademola Crescent, (just beside H-Medix), Wuse II, Abuja.
Some Dos and Don'ts for GMAT Test Day
You cannot bring any communication device like a phone, neither can you bring notes, paper, calculators, watches of any sort, cameras, radios, book or pamphlets, dictionaries, thesauri, pens or any other writing instrument, rulers, weapons along with you to the test centre.
Food will not be allowed in the hall. So, have a good meal before you get to your test centre.
Do not come late for your test, even as little as 15 minutes is enough to disqualify you from the exam
You should come with proper ID (your international passport), a list of schools that should receive your GMAT scores, and an appointment confirmation letter.
Finally, there are two optional breaks allowed during the test. Our advice? Use them but don't overshoot it, else it will be deducted from the allotted time for the test.