It's a fact that studying in Australian universities comes with receiving some form of wages. Although these wages are high, especially when placed side by side with what other students in order countries get (which is, in many cases, nothing), they still aren't enough to completely offset tuition and living costs.
The odd thing is that Australia allows you the liberty to get part-time work to support yourself. Where you decide to work is entirely up to you, and you can decide to work in a position that's within or close to your field of study.
You could also choose to go with a part-time job that affords you the chance to immerse yourself in the Australian culture.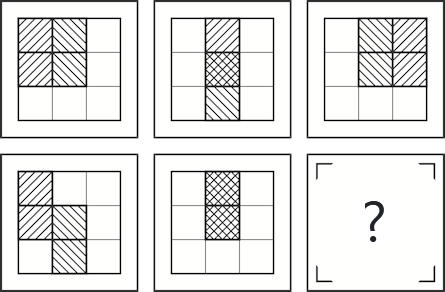 IQ test: what is your IQ score?
How smart are you? →
Our post, today, will breakdown the entire process of working in Australia as an international student. We will also discuss work opportunities for students in Australia. It will also help you examine your options.
Without further ado, we will get down to the business of the day. We have a lot to cover, so let's get to it immediately.
Can You Work in Australia as an International Student?
Yes, you can work in Australia as a holder of an Australian student visa. But there are certain conditions attached to this offer.
Although student visas of all types have the rights to work, there are still varying issues with each. The type of student visa you have is determined by your course of study. And it impacts very much on your work rights in Australia.
In most cases, an international student may work for up to 40 hours every two weeks during an academic semester. They can also work for an unlimited number of hours during semester breaks.
However, do keep in mind that you won't be able to commence work until your programme officially commences in school (i.e. until resumption date).
Also, to retain your rights to work, you'd have to maintain excellent academic grades. Else it can they will withdraw it.
READ: A First Time Traveller to Australia; Things You Should Know!
Here are the different kinds of student visas and the requirements for work that they come with:
This is the most common type of student visa. The visa you're most probably going to have as a student in Australia.
It is the visa for students undergoing academic programmes for a Bachelor's degree, associate degree, graduate certificate or diploma, Higher Education Diploma, or Masters.
This visa grants you the permission to work up to 40 hours every two weeks during an academic semester. It also permits you to work unlimited hours during your holidays.
However though, if there's a type of work you engage in that's a part of your study programme. Then it won't count towards these limits. Examples of such jobs are credited internships, or training programmes as organized by your university.
Aside from this, any other type of work, be it volunteer and therefore unpaid or not, will definitely count towards this limit.
As the name suggests, this visa is for students who wish to enroll in an Australian university to pursue their Master's or Doctorate degree.
This visa is quite different from the Higher Education Sector Visa. It gives the holder access to unlimited work hour rights.
But just like the afore-mentioned visa, you cannot commence working until your programme officially commences too. If your programme is one that requires a preliminary programme, then while completing your preliminary programme, you'll only be able to work 40 hours every two weeks.
But once your main programme commences, you'll then gain access to your unlimited work rights.
What Are the Work Opportunities for International Students in Australia?
As an international student, there's no discrimination when it comes to the work you're eligible to take up.
There are many work opportunities for international students in Australia. You can apply for almost any paid, part-time employment role you stumble on. T
he wide range of industries open to you include: retail, hospitality, tourism, agriculture, sales, telemarketing, administration, clerical duties, tutoring, you name it.
If you'd prefer to take part-time, casual work in an industry within your field of study, that's fine too. As long as you have the necessary qualifications and you meet the specific job requirements, the job can be yours.
Work that doesn't count towards your work limits
If you wish to render a service or volunteer while studying in addition to your part-time job, that's also possible. But on the condition that the service is of benefit to the community.
If the service is of benefit to the community, or for a non-profit organisation, or is one that would not be offered to an Australian citizen as a paid employment (i.e. the position is the same for locals and non-residents alike), then it wouldn't count towards your work limit.
Again, if you have to engage in unpaid work for board and lodging, then such work will not count towards your weekly maximum work limits.
Aside these exceptions, if you engage in any other form of unpaid work like a professional internship or work placement, it will count towards your work limit.
Your Rights as a Worker in Australia
Even though you're not a citizen of Australia, you still have basic work rights if you choose to work there.
These rights hold that you're entitled to earn minimum wage at the very least, to challenge your employer in the case of an unfair dismissal from a job, to standard breaks and rests, and to a safe and healthy working environment.
If your employer or place of employment fails to meet these requirements, then you reserve the right to report them, as they are accountable to the government.
Tax File Number (TFN)
You will need this reference number because this is what the Australian government will use to keep track of your employment situation. This will help them figure out how much you have to pay in taxes every year. Without this number, you cannot even get employment in the first place, so it's one of the first things you must get if you are thinking of working in Australia.
Plus, it's with this number that you can be sure that you're paying the right amount of tax and lodge a tax return annually too. To apply for your TFN, simply log on to the Australian Government Taxation Office website, by clicking this link.
READ: Accommodation Options for International Students in Australia
What Do Students Usually Work As?
It's very normal for an international student to work and study in Australia. However, the work opportunities for students in Australia usually depends on the level of study that they are at.
On the one hand, undergrads will usually be found in the service industry working shifts a few days a week. On the other, postgraduates will most likely be found in junior or training roles that are directly related to their fields of study because they hold more qualifications than their undergraduate counterparts.
You'd also find postgraduate students as trainees, assistants, or paid researchers. This might be through the university or as a direct part of their study programme.
The Service Sector
Both local and international students will most likely find themselves working in the service sector as they study.
The hospitality industry in Australia is a large and thriving one, so the various establishments in it usually employ students in their numbers yearly. The minimum wage you can earn in jobs like these are often dependent on your age.
For instance, between 18 and 20, you can only receive a certain salary, but students 21 and older would usually earn higher than that.
Most employers in this sector are very willing to create flexible shift times to cater to students and their time tables. To be certain about your work and salary entitlements, you can check out this site.
University-Based Work
Most universities have career centres that often have part-time that are open to students. So, if you're looking for something university-related or something related to your field of study, you can try out with your university's job board.
Another advantage of taking a university-based job is that many times, companies often poach students from universities to fill certain specialist positions like lab assistant or computer technician assistant.
Most internships and junior professional positions are usually gotten through the university too. Other work options in the university include administrative positions in places like the front desk, the library, or as a research assistant to a professor.
Plus, you might also see positions in commercial companies affiliated with the university such as the bookstore or the café.
Where to Find Work as an International Student
The first place you should probably take a look at is your university job board or career centre. If you aren't able to find anything you like there, then you can go online and search using job websites such as seek.com.au and AustralianJobSearch. These sites are all-industry job websites.
You can also look for industry-specific job websites or professional networks that focus on specific fields. A good place to start, talking about a professional network now, is The Loop. It's like LinkedIn. You can create a profile there, upload your portfolio, browse other people's profiles and search for jobs.
Of course, jobs are also advised in the dailies. And there is still the old school way of advertising with a simple sign on a window at a shop or café.
Finally, if all these fail to yield fruit, which sometimes happen, you are free to work into any establishment (but usually small companies) and ask if they have any vacancy. While doing that though, it's important that you go with your CV, a cover letter, your TFN, and your working Australian number.
Working in Australia as an international student is easy, and even easier now that you know the work opportunities for students in Australia and what they entail. All the best in your job hunt! And please, don't forget to share!