With the high cost of living, and sky-high tuition, it's almost abnormal for any international student not to work while they study.
Especially for students coming from developing countries, getting a job is an inescapable path that most international students follow to keep their heads above water.
In our today's post, we plan to go in depth in explaining what it takes to get work opportunities as an international student in Canada to help offset the bills.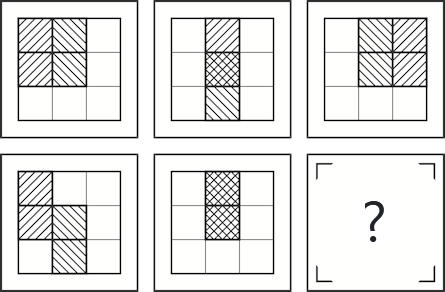 IQ test: what is your IQ score?
How smart are you? →
First off, let's begin by shedding some light on some of the legalities required for getting a work permit in Canada.
The Citizenship and Immigration Canada (CIC), a department of the Canadian government, gives international students the opportunity to work on campus or off-campus. And with this opportunity, they may choose to work as co-op students or as interns as a way to earn while they study.
International students have the allowance to work in Canada under two conditions:
Part-time during semesters: where they can work up to 20 hours a week.
Full-time during the holidays: where they can work up to 40 hours a week.
Thanks to a large number of support programmes the state of Canada offers, the options of working as an international student are pretty achievable.
Of all the programmes, the most popular is the Youth Employment Strategy. This programme focuses on three major streams: the Skills Link, Career focus, and Canada summer jobs.
READ: Travelling to Canada For the First Time? Things You Should Know!
Eligibility Requirements
Now, let's talk about how you can qualify for a summer or part-time job as a student in Canada
To be eligible for a job off-campus while you study, you need to meet the following criteria:
You must be a full-time student in a Canadian university with a valid study permit.
A Social Insurance Number (SIN) is also required.
You must be enrolled in a Designated Learning Institution (DLI) at the post-secondary level. If you're in Quebec, on the other hand, you'll have to be enrolled in a vocational programme.
You must be studying an academic, vocational or professional training programme. And these programmes must be certifiable with a degree, a diploma or a certificate.
Now, if you won't be working off-campus but on-campus, then you do not need to present a work permit or a Social Insurance Number (SIN). Plus, working on campus, you have the liberty to exceed the limit of 20 hours a week during semesters.
NB: A Designated Learning Institution is a school in Canada in which a student must be accepted before he can be eligible for a study permit. It is this study permit that qualifies you to work off-campus either during an academic session or during spring, or winter/summer vacations.
Prior to 1st of June, 2014, working off-campus as an international student was a pretty long and complicated process. One had to sign up for the Off-Campus Work Permit Programme (OCWPP) before he could be authorized to work outside the university without a work permit.
But thanks to an amendment in the policy, international students can now work off-campus while completing their studies with just their study permit.
Part-Time Work Opportunities for International Students in Canada
We will now quickly run through a list of part-time work opportunities open to the international student in Canada, plus the average earnings per hour of each.
You may not be able to find something within your field of study sometimes, but there will always be well-paid opportunities which you could also benefit from.
Here are the work opportunities without further ado:
Bookkeeper: 25 CAD per hour
Educational interpreter: 13 CAD per hour
Custom service assistant: 11 CAD per hour
Aquarium interpreter: 13 CAD per hour
Sales assistant: 12 CAD per hour
Cook: 13 CAD per hour
Office assistant: 13 – 15 CAD per hour
Human resources assistant: 13 CAD per hour
Lifeguard: 12 CAD per hour.
Summer Work Opportunities for Students in Canada
In the summer, you can also get some other jobs such as the following:
Painter: 13 CAD per hour
Festival coordinator: 10 CAD per hour
Camp counselor: 12 CAD per hour
Programme facilitator: 13 CAD per hour
Recreation facilitator: 15 CAD per hour
Reading programme leader: 14 CAD per hour
Entertainment activities coordinator: 15 CAD per hour
Baker: 11 – 22 CAD per month.
READ: What You Should Know About Work-Study Life
Work Opportunities on and Off-Campus for Students in Canada
In addition to these opportunities, you can also find work off-campus as an intern, research assistant/coordinator, teller, server, host, cook, cashier, etc.
Aside working off-campus, you can also earn extra income by working on-campus too.
As we mentioned earlier, working on campus will require less paperwork than working off-campus. You don't have to present a Social Insurance Number (SIN). And a bigger benefit is that if you find a job that requires you to put in more than 20 hours a week for added cash, you are at liberty to take it!
Of course, you only qualify to work on-campus if you're a full-time student of the school, and you have a valid study permit. Some of the work opportunities open to you on campus include:
Working as an intern, assistant or receptionist at administrative offices in your university.
Working as a waiter, host, sales person, etc in stores or restaurants in school.
You can also work in bookstores on campus.
University libraries are great options too.
And so are coffee shops as well.
Working as a Co-op Student
First of all, what is Co-op? Co-op (or co-operative education in full) is similar to an internship programme. This programme allows students to be able to partake in career training by working with established professionals in their major fields of study. These internships are usually paid internships.
Some academic programmes in Canada require the student to complete this work experience as a part of the curriculum, hence, in such a case, international students will find it easier to explore work opportunities in Canada. This is because the CIC permits international student studying such courses in Canada to engage in the co-op.
However, even though it might be  a vital part of a student's curriculum, he/she still needs to meet a few criteria before he/she can qualify to work as a co-op student. We list the eligibility criteria for a co-op programme/paid internship work permit below:
Such a student must have a valid study permit.
The employment in question must, of necessity, be a part of their academic programme. Also, this claim must be certified by a letter from the appropriate academic official.
Please note that, the co-op programme or paid internship employment must not take make more than 50% of the total programme of study.
Also, if the student in question is studying either English or French as a second language, then such a student cannot stand eligible to work as a co-op student or a paid intern.
We will round this article off by giving you some useful information on job hunting in Canada in general.
READ: Accommodation for the International Students in Canada
How to Have an Efficient Job Hunt in Canada
First things first, get your Social Insurance Number. We earlier mentioned this when we talked about the criteria for working in Canada as an international student. Without this number you cannot have access to jobs or some other benefits, because for every of these processes, this number will be required of you.
Again, you should keep in mind that, depending on which of the provinces of Canada you stay in, there are different, minimum age requirements before you can get a job. Be sure to confirm before you begin your hunt.
Of course you know you'd have to write your CV, and cover letter. You'll also have to prepare for your interview too. In addition to these though, you should also look through different websites to find out career opportunities.
Most importantly, build a network. Many times, people get jobs, not through ads, but through recommendations from people in their network. So, make sure you form friendships with people who can help you, and keep your ears to the ground. Here are some tips to help you grow your network:
Join a professional/student association
Do some volunteer work
Engage yourself in information sessions and business meetings.
Some finally tips before we sign off
In your job application form, make sure you're not vague when listing your experiences, qualities and skills. Be as vivid and specific as possible. Also, don't forget to add referees.
Don't be arbitrary with your choice of a summer job as it, oftentimes, determines the kind of job you'll get next year. Try to go for something close to your field of study, or interests, at least.
Try to make a very good impression during your stay with your employer. If you see a future in that establishment, then show genuine interest in future collaboration with your employer.
Bottomline
Finally, after graduation, your visa grants you the permission to apply for a post-graduation work permit. This work permit will allow you work in Canada for up to three years after completing your undergraduate programme.
However, when applying for a post graduation work permit, you must have a study permit that's still valid. Also, you only have the grace of 90 days within the release of your final grades to apply for this permit.
Studying in Canada doesn't seem so scary anymore, yeah? At least, with the assurance that you can earn some extra income legitimately by holding a part-time job, you should be able to begin the process of applying for that Canadian university with some confidence.
We are glad to have been of help to you in our little way. We wish you all the best, and please, don't forget to share!