Microbiology is one of the popular science courses offered in many higher institutions. As a field with multiple applications, it is easy to see it as a toolkit for exploring many other areas after graduation. Yet, many cannot effectively put their microbiology degrees to use. This post solves that problem with information on what you can do with a microbiology degree.
If you are already a graduate of microbiology from a university or currently studying or intending to study microbiology, you are in the right place.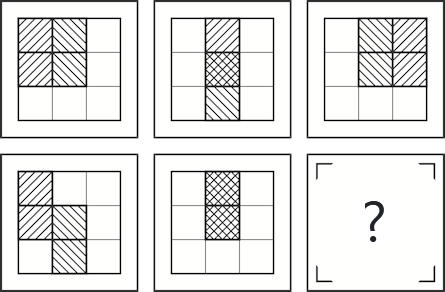 IQ test: what is your IQ score?
How smart are you? →
Need help tracking your academic performance, watch the video below to learn how.
What is Microbiology and How Relevant Is It?
Microbiology is the study of microorganisms (organisms that are too tiny to be seen with the naked eye). These microorganisms are grouped into bacteria, viruses and fungi that you can only see with a microscope. As tiny as these organisms are, they significantly impact the earth – from our health to the food we eat, industries, and much more. Microbiologists, on the other hand, are people who study these microorganisms and their impact on humankind and the environment. We will delve more into the role of a microbiologist later in the article.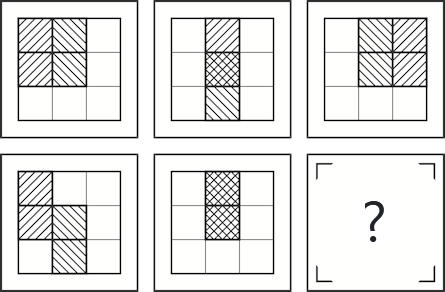 IQ test: what is your IQ score?
How smart are you? →
Some microorganisms are infectious agents that cause diseases in people, plants and animals. You agree that this significantly impacts our health, quality of life, food safety and security, and overall productivity. The COVID-19 pandemic, which started with a virus is an excellent example of how practical microbiology is today.
Now, microorganisms are not all harmful. Some are important to life on earth too and have been utilised across different spheres, like the development of vaccines and antibiotics, dealing with organic and inorganic waste and even in industries like agriculture, oil and gas, and textile production. Microbiologists study microorganisms to understand their interactions with the environment, their effects, and how to control or utilise them.
Application areas of microbiology include hospitals, research institutes, academia, the space industry, food production companies, and even government agencies.
So far, it is clear that since microbiology is vital to our world, a degree in Microbiology is very relevant today. In addition, microbiology includes subfields like industrial microbiology, public health microbiology, microbial ecology, agricultural microbiology, etc. What's more? Some of the skills you gain during a microbiology degree programme will come in handy after graduation. These skills include critical thinking, problem-solving, communication, research, data analysis and quality management.
What Can I Do With a Microbiology Degree?
As earlier mentioned, there are various opportunities out there that your degree in microbiology affords you. However, knowing how to identify these opportunities and matching the right one to your interests is a different ball game. Opportunities may come as jobs or further education.
What Can I Do With a Microbiology Degree? – Career Prospects
If you want to go straight into working immediately after obtaining your degree, below are some job options that you can explore.
1. Researcher
At the core of a microbiologist's heart is a love for exploring, questioning and discovering things. With your microbiology degree, a research career could be an excellent fit.
As a researcher, you get to look into different phenomena microorganisms exhibit to answer problems relevant to humans.
For instance, you may want to investigate how these microorganisms are mutating to resist antimicrobials, which can explain why some antibiotics no longer work to treat infections. You can then research new antibiotics to treat infections. Maybe you want to see how certain bacteria can help to clean up oil spills in oil-producing areas in your country or how some fungi families are infecting tomatoes and corn and threatening the livelihood of farmers and the supply of food to the population.
Typically, your work would involve developing proposals for ethical approval, funding applications for intended research, designing the research protocol, and executing the study.
In addition, you'd review literature, gather and analyse data, and communicate your findings through presentations, journal publications, or a combination of both.
As a researcher, you can work in research institutes and departments across various sectors like health, agriculture, construction, geography, etc., and government agencies like the Ministry of Health Center for Disease Control.
You can also work in research-focused private organisations, NGOs, universities, and teaching hospitals. You may work as the lead/principal researcher, scientist or investigator, research associate, or research assistant, where you will be providing technical support to the research team.
2. Biosafety Professional
Biosafety professionals ensure that personnel take the appropriate safety measures in places where biological samples are handled, in line with regulatory standards. You may work in diagnostics, research and clinical laboratories to prevent injury, potential exposure, and spread of infections within and outside the lab.
Biosafety Professionals ensure that staff wear proper PPE (personal protective equipment like gloves, shoe covers, lab coats, etc.). These professionals also ensure that personnel use the right equipment and procedures, including proper waste management.
Your tasks could include consulting on the proper design and construction of labs, training staff members on biosafety measures, advising on procurement and use of biosafety equipment, and helping to set up processes and procedures.
As you can see, this career pathway cuts across various environments that need your expertise, including hospitals, private labs, and government agencies.
3. Diagnostic Scientist
Diagnostics is another field to explore as a microbiologist. Here, you carry out sample analysis to diagnose and detect diseases and guide the physician in deciding the best course of treatment. The beautiful thing with this role is that you can do this on people, animals or even plants, which would determine where you end up working. Some people work in hospitals or public health labs, some in private labs and diagnostic centres, and others in veterinary and plant research centres. In dealing with human samples, you would work as a lab assistant or attendant under the supervision of medical laboratory scientists licensed to specialise in that area.
With the concept of "One Health" being fundamental, it is also possible that you work in a place that interplays with all these different areas. You would also play an essential role in noticing patterns that can indicate a potential outbreak in the human, plant or animal population and, thus, trigger early and appropriate responses. These responses may be related to public health or food security and safety.
4. Teaching and Lecturing
You can choose to teach students at various levels – from primary to tertiary. Subjects could be health education, biology, integrated science, microbiology or specific niches within a discipline like immunology, virology, food microbiology, etc.
You will design and develop the class content, teach, and guide practical sessions as a teacher. You will also give out and mark assignments, tests and exams and sometimes provide guidance to students.
If you are lecturing in a university, polytechnic, or other institution of tertiary learning, your work would also include research and review.
5. Policy Influencer
It is one thing to have essential findings from research and daily practice; it is another to translate and implement these policies to see the desired impact. As a microbiologist, this is another area you can come in. Typically, this would be through working in a public health facility or NGO, where you would ensure that critical policymakers are engaged so that they can understand and then enact or reform policies. Your role as a policy influencer could include pushing for policies around contagious infections, regulating prescription-only antibiotics for poultry and fish farms, or hygiene requirements in food industries.
You can also work directly with the government to set up regulations and guidelines to govern ethical research, production, access and use of biomedical products like drugs and vaccines, and so on.
6. Health Writer, Communicator or Educator
Another area to pay attention to is communicating health information through writing or speaking. There is valuable knowledge you have and probably take for granted that many people need. Now, you can use that skill in combination with your domain knowledge to practice as a health communicator, educator, or writer.
For example, you can contribute to health blogs, newspapers and magazines on general health content or specific areas of your choice. You can even work as a copywriter for a biotech company or editor on textbooks and journals, leveraging your background in health. Another option is to be part of community health awareness teams, such as educating people on practising effective hand-washing to control infectious diseases, using and maintaining mosquito nets, or properly handling animal wastes to prevent zoonotic infections.
The roles above are just a few examples of what you can do as a communicator with your microbiology degree. There are many other untapped opportunities. Apart from these career prospects, other microbiology-related jobs and titles that you may be interested in include:
Food or dairy microbiologist
Public health microbiologist
Quality control analyst
Business analyst (for biotechnology companies)
Water quality scientist
Environmental microbiologist
Sales personnel
Technical brewer or Fermentation technologist
Forensic scientist
What Can I Do With a Microbiology Degree? – Further Study
If you want to expand your options, go for an advanced degree. Some career paths need more specialised training on their core knowledge and skills. It also positions you to earn more and qualify for specific promotions. If you are also considering a career in academia and research, a master's degree or PhD is your ideal entry point.
Based on your interest and career trajectory, there is a variety of exciting courses that you can study. Examples are as follows:
Biotechnology
Molecular biology
Bioinformatics
Agroindustrial microbiology
Genetics
Computational biology
Biochemistry
Environmental Microbiology
Medical Microbiology
Microbiology and infection
Food Microbiology
Translational Microbiology
Mycology and Fungal Immunology
You should also check here for lists of related programs and schools for an advanced degree in Microbiology.
How To Get the Best Out of Your Microbiology Degree
Everyone dreams of succeeding with a degree. In your case, you want to make your microbiology degree deliver the best possible value to you.
Here are some tips to help you build on the opportunities we mentioned earlier.
Be open-minded: One thing you should not do is have a limited mindset. While some are not initially obvious, there are many non-traditional options regarding your career and studies that you can leverage. You can create a niche and position yourself as an authority in an unsaturated area. For instance, some people moved out of the lab and classroom setting to set themselves up as business analysts for investors, providing consultation on the right biotechnology companies to invest in
Sharpen your skills. Irrespective of the path you choose, your skillset is essential. Do well to invest in building new relevant skills, and sharpen old ones so you can stay on top of your game at work or school. For instance, since research skills are highly valued, endeavour to conduct research and review projects independently or collaboratively.
Position yourself well. Optimise your LinkedIn profile. Send cold emails to professors and organisations that you desire to work with. Attend events where you can build networks. Start sharing your work and thoughts on social media and save money to gather necessary credentials. Of course, learn to communicate your values well. If you're still an undergraduate, don't wait till you graduate. Make strategic moves now.
Need help optimizing your LinkedIn profile? Take advantage of our LinkedIn Optimization services.
What Can I Do With a Microbiology Degree — Bottom Line
Your microbiology degree can open doors for you in various industries and schools. Research more into these possibilities and take action today.