If you've decided to study in Australia, then you're probably already thinking of all the boxes that need to be checked to make your stay there successful.
One of the things you are definitely thinking about, especially if you don't have family there, is where you're going to stay, aka accommodation. In today's post, we are going to look through the options you have as an international student in Australia. There are quite a few of them.
One grave misconception that most students have when planning for their accommodation in a foreign country is that they can always easily walk into any country and find a place to live last minute.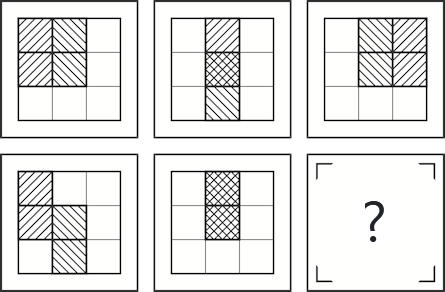 IQ test: what is your IQ score?
How smart are you? →
This is a very expensive and misguided move. It will require you to stay in a hotel or hostel for an extended period, which often incurs a very high cost.
It might appear inexpensive cos the rates are calculated weekly. However, if you don't find a long-term space in record time, the costs can quickly escalate. It's always a far better option to have a place pre-arranged before arriving the said country, or in this case, Australia.
READ: Accommodation for the International Students in Canada
Accommodation Options for International Students
Most times, institutions already have options for the international student. Some offer on-campus housing as well as off-campus options, either long-term or short-term, especially for foreign students.
These options aren't limited to undergraduate students alone, even postgraduate students can benefit from the offers made by their institutions.
Either way though, it's always best to go to your university first before beginning your hunt elsewhere for accommodation.
Even if the university does not offer on-campus accommodation, they should still have a list of other options that you can explore; most of which you might not be able to explore from other sources.
That said, as an international student in Australia, you have quite a large range of options when it comes to accommodation.
However, be aware that housing in Australian universities will be a tad different from what works in your home country.
Most Australian universities, in fact, do not provide any form of housing whatsoever. Only very few do. And when it is present, it isn't as abundant as you have it in other countries.
Due to this prevailing situation, you find that most Australian students usually live off-campus in homestays, hostels, or rented apartments.
It's now time to go through your options
On-Campus Accommodations
Like we earlier mentioned, it is not the norm for students to live on campus in Australia. However, there are still a few universities that will offer the students the option of living on campus. This option though is usually the most expensive you'll find.
On-campus accommodation varies widely depending on the institution involved. For instance, in some universities, it might consist of a block of apartments erected on the same street as a university building. In other schools, on-campus accommodation might mean a room in a hall of residence.
Since, living on campus isn't a norm, it's pretty difficult gauging the cost of living on-campus in Australia. But to make a very rough estimate, you can peg costs to be something around AUD80 and AUD250 per week. This cost usually includes utilities in most, if not all, arrangements.
Two things though, the closer you are to the cities, the higher the cost you'll have to pay. Also, if you're based in Sydney or Melbourne, then expect to pay even higher.
For instance, let's look at the rates at the University of Sydney. The University of Sydney offers on-campus accommodation in form of residential halls of different profiles and price ranges to students.
Single study rooms in mixed-gender terrace houses will cost the occupants about AUD190 and AUD240 per week, including utilities and excluding meals.
In comparison, a single room in its international house costs AUD367 and AUD509 per week, including utilities and meals.
Residential Colleges
There is also the option of residential colleges which provide students with accommodation, meals, cleaning, as well as a range of other services. Because these places offer a wider range of services that you can find in halls of residence, they usually cost more. Although residential colleges appear similar to halls of residence.
The primary difference is in the number of services offered in each accommodation. And as we earlier mentioned, residential colleges offer more. If you'd prefer to be more independent though, there is always the option for self-catering facilities.
Off-Campus Accommodation
Homestay
This is one option you might want to explore in Australia, especially since on-campus accommodation isn't a popular or common option.
In a homestay arrangement, you'll be living with an Australian household as a guest. Usually, you'll sign up for a homestay programme with an agency.
After filling the required forms, they will then match you with an Australian family willing to host an international guest. You'll have to pay a small fee weekly. This fee will usually cover your meals. However, if you'd prefer a self-catered option, then they can make arrangements for you so you can cook your own meals.
Of course, cost will vary across cities but on the average, think of anything about AUD110 to AUD270 weekly.
Hostels and Guest Houses
Another option you could explore as an international student is the option is to stay in a hostel or guest house.
In this arrangement, basic amenities are shared, like kitchens, and sometimes, baths and toilets. Usually, this option comes self-catered, so students can cook for themselves.
Hostels and guest houses are much cheaper options than on-campus or homestay accommodations. It's also doubly efficient cos it gives you an incredible opportunity for you to interact with other international students from various backgrounds.
Private Rentals
Of all accommodation options, sharing a rented property is the most common for international and local students as well.
Understandably, it might be scary navigating through foreign property market as an international student, but don't be too afraid. The good news is that there are thousands of international students that go through this same process yearly so there is an abundance of resources that can help you to go through to it without casualty.
Because Australia is a very large country, rental costs vary very widely from city to city. As such, there is nothing like an average cost. Property type and the specific area in which your accommodation will be located usually inform how much you'll have to pay for your rental.
Very broadly though, we can say that you should be expecting to spend anything within the range of AUD80 to AUD200 weekly. PS: rented properties hardly ever come furnished.
When hunting for a private rental, the best place to check first is your university's student services. They should be able to help you with advertisements as well as links to housing agencies.
Although calculated per week, rent is also payable monthly, and you'll usually be required to pay a security bond (equivalent to a month's rent) before you'll be allowed to move in.
Apartments
Lastly, another option for the international student is an apartment. There are universities in Australia that offer apartments to students either on campus, or very close to the university.
Advantages of university-provided apartments include security as the university is responsible for that.
Also, students get the chance to live a fully independent life since they usually come self-catered.
House Hunting Tips
Here are some local tips that might come in handy when searching for accommodation in Australia
Make sure you keep your ears to the ground for information about accommodation. This is the common way by which most local students in Australia usually secure their own rooms. Listen for hearsay and keep your eyes glued to notice boards as well as social media ads.
You should also look out for classified ads for cheap furnishings like beds, desks, chairs, and dressers.
If you want to get really cheap furniture, then you can check Ikea stores, or secondhand stores (called op-shops). These stores are usually found sporadically distributed across the Australian metropolis.
In truth, they might not be impressive at first blush, but if you're patient enough, you'd find a number of useful stuff likes stools and bookshelves, and not only that, you'd get them at a fraction of the price that it would have cost you to get them elsewhere.
For students who will be studying in Melbourne, a good place to source cheap furnishings as well as kitchen utensils is the Queen Victoria market. It opens on Tuesdays, and Thursdays through to Sundays. Be sure to check it out.
Another place to get great deals is the Australian Gumtree site. Also make sure to look out for posted ads on notice boards around your university.
Because almost a hundred percent of students that school in Australia live off-campus, there is usually a very wide range of off-campus options open to the international student.
Sadly, this fact also means that the demand for housing in Australia is pretty high, especially accommodation that is close to school in proximity.
As an international student, it might be advisable for you to arrive Australia, at least, two to three weeks before orientation begins, so you can settle in before classes begin.
Now that you are armed with all the information you need, what's left other than to begin your search? Good luck on your hunt, and, of course, do not forget to share!