Setting realistic GPA goals is essential for achieving academic success and maintaining a balanced lifestyle. Goals that are too ambitious can lead to stress and burnout, while goals that are too easy may not push you to your full potential. In this blog post, we'll explore strategies on how to set realistic GPA goals for yourself. Goals that align with your aspirations and abilities, helping you stay motivated and on track throughout your academic journey.
Reflect on your personal strengths and weaknesses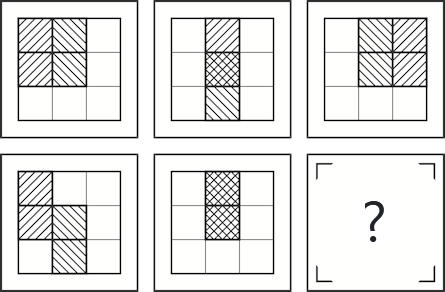 IQ test: what is your IQ score?
How smart are you? →
Before setting a GPA goal, take the time to reflect on your academic strengths and weaknesses. Consider the subjects you excel in and those that may require more effort. Be honest with yourself about your capabilities and work habits. This self-awareness will provide a solid foundation for setting achievable goals that play to your strengths and address your weaknesses.
Research GPA requirements for your target schools or jobs
If you have specific colleges, graduate programs, or job opportunities in mind, research their GPA requirements or preferences. This information can help guide your goal-setting process and provide a benchmark for your academic performance. Keep in mind that these requirements can vary widely, so it's essential to have a realistic understanding of what it takes to succeed in your chosen field.
Break down your GPA goal into smaller, manageable steps
Achieving a high GPA often requires consistent effort over several semesters or years. Instead of focusing solely on the final outcome, break down your goal into smaller, more manageable steps. For example, set semester or yearly GPA goals that build towards your overall target. This will help you maintain motivation and provide opportunities for regular progress checks.
Create a study plan
Once you have established your GPA goals, develop a study plan to help you achieve them. Identify the courses and subjects that will require the most attention and allocate time accordingly. Make sure to incorporate study breaks and downtime to prevent burnout. Regularly reassess your plan, making adjustments as needed based on your progress and any changes in your academic or personal circumstances.
ALSO, READ How to leverage your GPA for internship and job opportunities
Set SMART goals
When setting GPA goals, use the SMART criteria to ensure they are Specific, Measurable, Achievable, Relevant, and Time-bound. This approach will help you create realistic goals that are well-defined and can be tracked over time. By setting SMART goals, you can maintain focus and motivation as you work towards your academic targets.
Balance your course load
A balanced course load is essential for achieving your GPA goals without overwhelming yourself. Consider mixing challenging courses with those that play to your strengths or have lighter workloads. This balance can help you manage your time effectively and prevent burnout, allowing you to stay on track with your goals.
Seek support and resources
Utilize available resources and support systems to help you achieve your GPA goals. This may include academic advisors, tutors, study groups, or online resources. Additionally, don't be afraid to seek help from professors or classmates when you need it. Surrounding yourself with a supportive network can help you stay accountable and motivated.
Celebrate your achievements
It's important to acknowledge and celebrate your successes as you work towards your GPA goals. Whether it's acing a difficult exam or maintaining your target GPA for a semester, recognizing your accomplishments can boost your motivation and reinforce your commitment to your goals. Take the time to reward yourself for your hard work and progress.
Learn from setbacks
Setbacks are a natural part of any academic journey. When you encounter challenges or fall short of your GPA goals, take the time to analyze what went wrong and identify areas for improvement. Use these experiences as learning opportunities to grow and refine your strategies, rather than dwelling on the negative.
Regularly reevaluate your goals
As you progress through your academic career, your interests, priorities, and circumstances may change. Regularly reevaluate your GPA goals to ensure they remain realistic and aligned with your aspirations. Be prepared to adjust your goals as needed, recognizing that flexibility is crucial for long-term success.
Conclusion
Setting realistic GPA goals is key to achieving academic success and maintaining a balanced lifestyle. By reflecting on your strengths and weaknesses, researching requirements for your target schools or jobs, and breaking your goals down into manageable steps, you can create a roadmap for success. Remember to stay flexible, celebrate your achievements, and learn from setbacks as you work towards your goals. With determination and persistence, you can achieve your desired GPA and unlock new opportunities for your future.